Bathrooms are personal spaces. Depending on what you use your bathroom for, you should make it as comfortable as possible. You might want to have a bathtub in which you will be soaking yourself. This would translate into longer hours in the bathroom. As such, the painting on the wall is supposed to be relaxing to grant you the necessary comfort. If you are in doubt about the choice of color for your bathroom, then write us, we give many colors to pick from for your bathroom.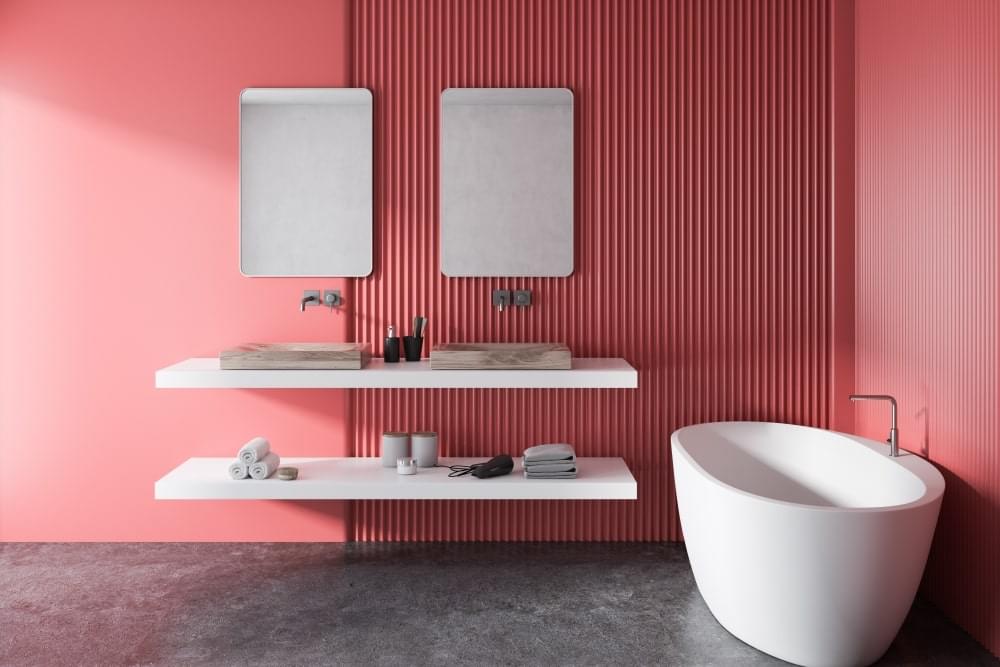 Bathroom Renovations Colors
Though neutral, this color will guarantee you warmth in the bathroom. It also offers you many shades to pick from. Depending on your tone of preference, the mood is set. It also gives your bathroom a modern look.
This color will ensure that things are kept neutral in your bathroom. The colors of granite and concrete are soothing. To make this color more attractive, you can balance it with dark wood elements. It also has the ability to match with any other color be it on the walls or the floor.
The crisp white color gives your bathroom the desired sophistication. Similarly, this color can match with any decoration of your preference. With the crisp white color on the wall, the floor can have colorful and bright bathroom tiles. This will give the bathroom the desired attractive and luxurious finish.
Charcoal gives your room a dramatic look. This can be used in place of soft gray. Its versatility is brought about by its warm elements. This color can also be matched with both wood tones and metallic finishes. This will result in a relaxed and gorgeous bathroom space.
This shade of blue will work magic for your bathroom space. It sets a relaxed tone to the user. You can match this with white tiles. You also have the option of using grey tiles on the floor to achieve the same fresh look.
Green sets in the outdoor look. This will calm your bathroom. It best matches with brown and taupe. You can complete the look with bright but matching colors for the floor area. This guarantees you a luxurious appearance in your bathroom.
This is an alternative to brittle white. This will give your space a warmer look. This color also sets in light, making your room to appear bigger. This color is also versatile and can be matched with both dark and bright color on the floor, depending on your preference.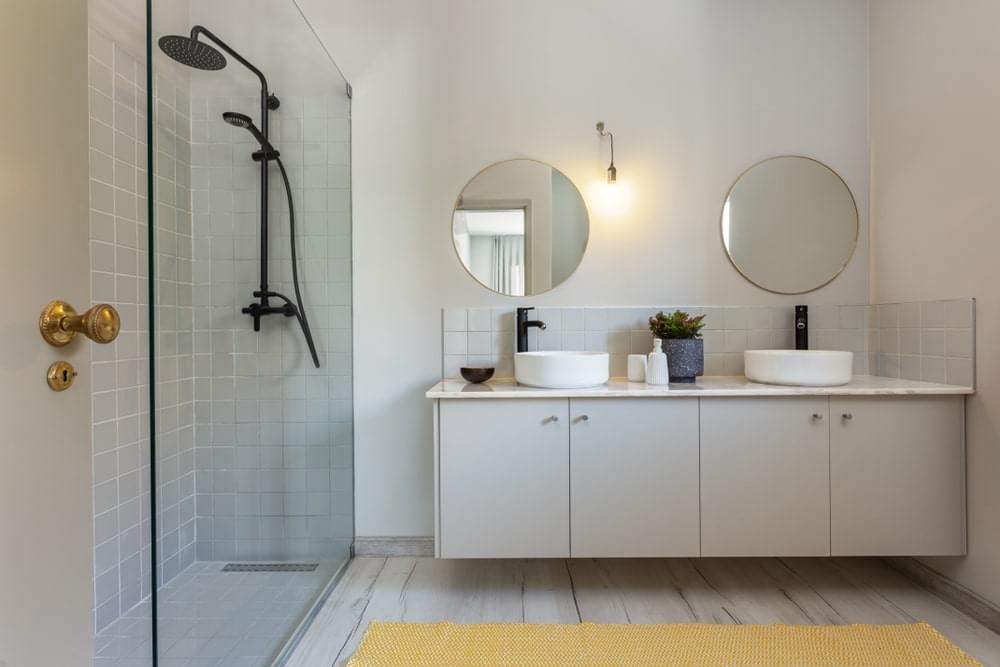 This shade of green is brighter compared to the ones we have mentioned. The color translates into energy in your room. You can match it with brown or wood finishes. This will give the bathroom the desired look.
All the shades of brown can create a relaxed environment in your bathroom. It's even more attractive when matched with metallic gold accents. A light shade of brown works well as a background for cream and beige colors.
This shade of blue is bright but very comfortable for your bathroom. It can be paired with crisp white color to give the perfect relaxed look for your bathroom.
Bathroom Painting
Surface type for painting:
Wood
Wallpaper
Plastic
Plasterboard
Metal
Brick
Tile
Aluminum
Lining Paper
Concrete
Vinyl