If your family is growing larger and you have started getting this busty feeling that your family room is becoming squeezed, then this is the right time to start thinking about investing in the basement family room. This may be so due to the increasing number of stuff, bulkier chairs and tables or just any other valuable stuffing your living room or maybe an increased number of family members.
If you feel you need help, this is the best time we come in. We can easily and more quickly turn your weird, damp, dusty, dingy and lonely basement into a gorgeous, warm, inviting modern living space that your family and guests will come to adore. We have the belief that every basement is full of potential, and that by using the right tools and incorporating creative minds, the options and endless.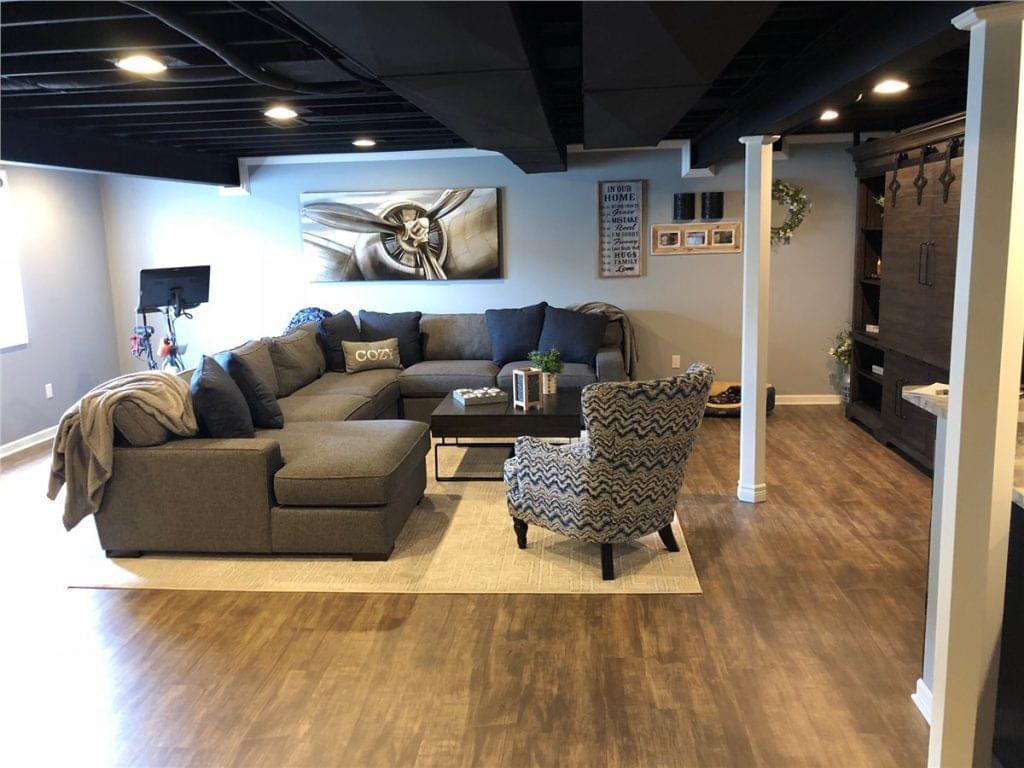 Renovation of a Family Basement Room
We have built trust and legacy over the years in an attempt to become the best renovation company in Toronto. CSG Renovation company has a wide variety of tradesmen from a vast range of fields. These men of skills can perform nearly any task in your home when it comes to family room renovation. They always strive to make sure you have the best, safer space to live in. They will also handle the job within your target without having to consult, hire or outsource from other companies. Working around your budget, we will help you reclaim a basement family room that you will love and enjoy using all your life.
Relish a fully functional living space at the basement that is:
Functional
You do not need to force your furniture into cramped spaces. A clean basement with comfortable flow of air and light is more lovable and sensible to move into. At CSG Renovation, we can expand the layout of the space to make it much more functional and livable.
Fun
Everyone wants to show around their visitors when they have something thrilling around them. Once completed, you will have a sparkling fun-filled recreation area to show off to all your visitors. We at CSG renovation have all your recreation options in our minds and will incorporate all the possible options not leaving behind games rooms, bars, theatre rooms, gaming rooms and many more.
Efficient
You will need to create a space where you will be able to get things up and running. The basement is your best bet. Create the peaceful space you desire. When you feel ready to begin, please let us know at CSG Renovations. We will do this within the shortest time possible.
Process
For purposes of efficiency and perfection, we will design the space with the budget you have provided. We also use the best materials which will not only guarantee your wet bar a beautiful finish but will also be durable enough. For the counter, we promise you high-quality granite counters. We can also do the best sound installation for your basement wet bar. We will further ensure that the storage cabinets are attractive and with the desired color schemes.
With all these measures put in place, you can be assured of the best finish ever. It is a space that you can invite your friends into when they come to visit you. This wet bar can also save you the hustle of having to go outdoors for a drink. It also allows you to save on the drinking costs as you will now purchase drinks on wholesale. Try us today for the best outcome.
Our areas of operation
We perform renovation and repair works in Toronto and all around in the Greater Toronto Area including:
What Are Our Clients Saying?