Nothing burns like having to shrivel and curl into yourself even in front of a warm fire during the chilly seasons of Toronto. Considering a basement space that is warmer and more comfortable becomes a better idea. Most basement rooms are indeed colder than other rooms, they are poorly ventilated, and they may be damp or soaked in a lot of moisture. This is because the basement is far from the sun and is most of the time hidden from the heat from the surrounding.
Considering your basement fireplace needs, you may want to transform it into that warm and welcoming space when the cold season jolts in. from installing heaters, wiring for lighting, plumbing for a bathroom, setting up a play station to fixing comfy chairs, you got us. We understand that doing a full house renovation is quite involving in terms of time and labor. You do not need to think too much over who to engage, at CSG Renovation, we have the experts.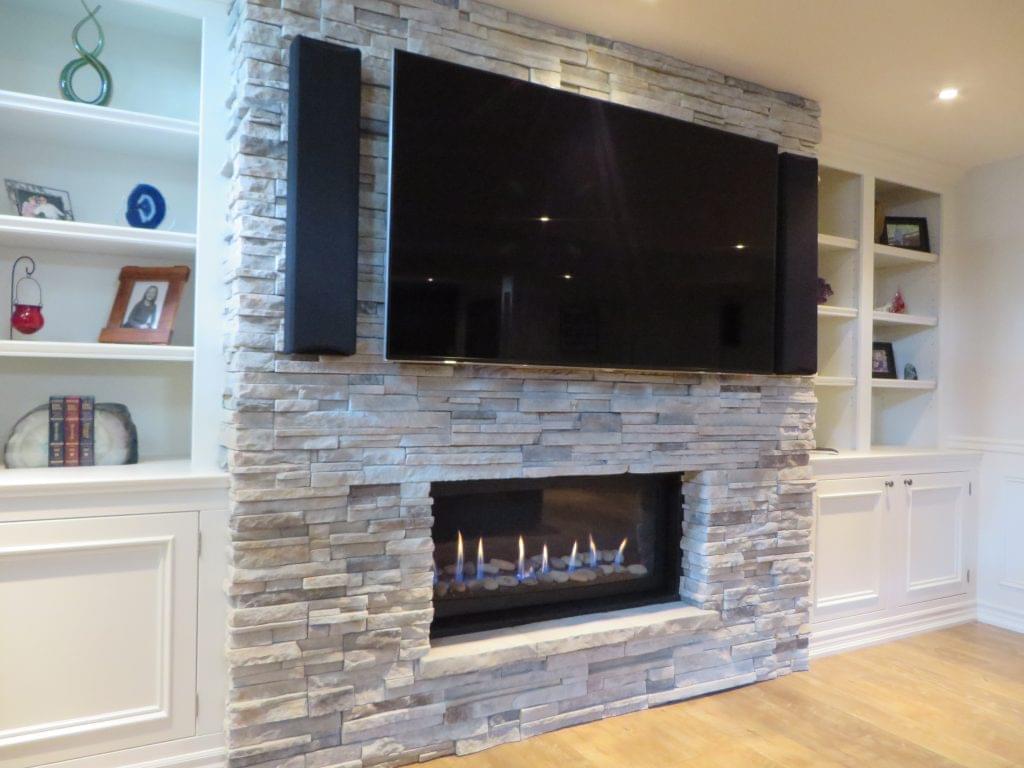 At CSG Renovation, we got the experience, the tools, the workmanship and the skills that you need to install, improve or redesign your fireplace. You may have renovated your basement into a beautiful living room, but it still looks as if its missing something. In this case, a thriving fireplace might be the perfect fix. Besides installing a functional fireplace, the user comfort, health and safety precautions must be given equal importance. You will also prefer to have comfortable chairs in this place.
If you have thought about having a warm fireplace in your basement for a long time, but you do not know where to begin or who to talk to, CSG renovation can help. Our team of experts will check your current location of the fireplace and advise on improvement. We also consider sources of water, proximity to flooding areas, the temperature of the region as well as the level of comfort assured by the finished space to its occupants.
Process
If you are moving into the basement without a predesigned fireplace, our team will still be able to survey the space and advise you appropriately on the best place to set it up. While doing this, we will put into consideration your health and safety needs. We will set a good airflow to the outside. We will also ensure your fireplace is user-friendly and functions to the best of your needs while keeping away potential hazards. We will also provide you with local authority legal requirement on safety and give you and your family a free guide on firs aid as well as fix your firefighting tools.
Once you have decided that you want a fireplace, do not hesitate to give us a call. We will not hesitate to handle all the logistics involved, including finding the most suitable location for the fireplace, completing your ventilations or setting up a glass window to drive in the natural light. We will beat any estimate. Call us anytime for your free quote.
Our areas of operation
We perform renovation and repair works in Toronto and all around in the Greater Toronto Area including:
What Are Our Clients Saying?