Do you have an idle room at the basement that you rarely use or is nonfunctional? Do you want to utilize the space in a way that brings fun and cheers to your family members? If you would like your basement to become the new focal point in your home, then a basement theatre room is an idea you cannot ignore.
A home theatre is the best option for families who enjoy weekly family movie nights. Bringing this to your basement is much more thrilling. The basement is more tranquil and away from the distraction of visitors streaming in and out of your living room regularly.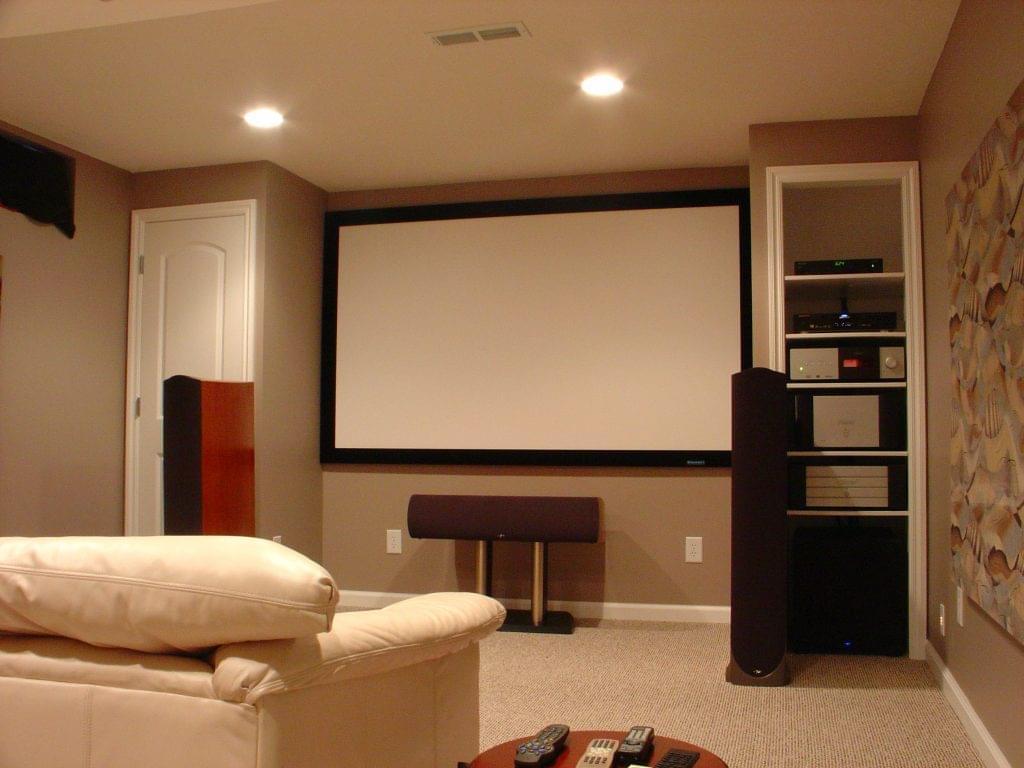 You are probably considering a renovation or even a total redesign of the basement to get the desired theater room. While incorporating your family needs for the general family happiness, you can have your new basement theater designed and build to towering standards. At CSG Renovation, we have the tools. Beginning with a full inspection, we shall create a space that is unique to your individual and family flair and needs.
Relish a fully functional theater room at the basement that is:
Making your theater space fully functional require good design and thoughtful wiring. You will not enjoy a theater room that experiences constant power loses as a result of a faulty wiring system. This is why you need a reputable company to walk with you in this for certain sustained functionality. You do not need to start scratching your head over where to begin or who to consult over the best person to take over your theater project. At CSG Renovation, we have what it takes to do a decent job in order to achieve an awesome layout of the space to make it much more functional and livable.
Process
Why invest and build a lackluster theater space when you can access grandiose theaters in town at affordable charges? Everyone wants to show around their visitors when they have something thrilling around them. Once completed, you will have a sparkling fun-filled recreation area to show off to all your visitors. We at CSG renovation have all your recreation options in our minds. We will incorporate all the possible options, not leaving behind your family recommendations to make up your new theater room more thrilling and fun-filled.
When running your theater options, you want a space where you can get things up and running without dropping a sweat. You will need to create a space which your family members can visit and operate without much to do. You need a reputable partner to do efficient design and installation of all your theater equipment to create a more peaceful space as desired. When you feel ready to begin, please let us know at CSG Renovations. We will do this within the shortest time possible and your set budget.
Our areas of operation
We perform renovation and repair works in Toronto and all around in the Greater Toronto Area including:
What Are Our Clients Saying?