Having your kitchen in the basement is a good option as this will save you a lot of space for your living room. Basement kitchen also goes handy for you just in case you may want to use part of your house for rent. Many people will not be very comfortable leaving their kitchen in the full view of visitors or friends who come in at any time. Having the kitchen in the basement, therefore, provides desirable privacy.
Designing and installing a basement kitchen requires fresh planning. At CSG Renovations, we have established a step by step process towards achieving this.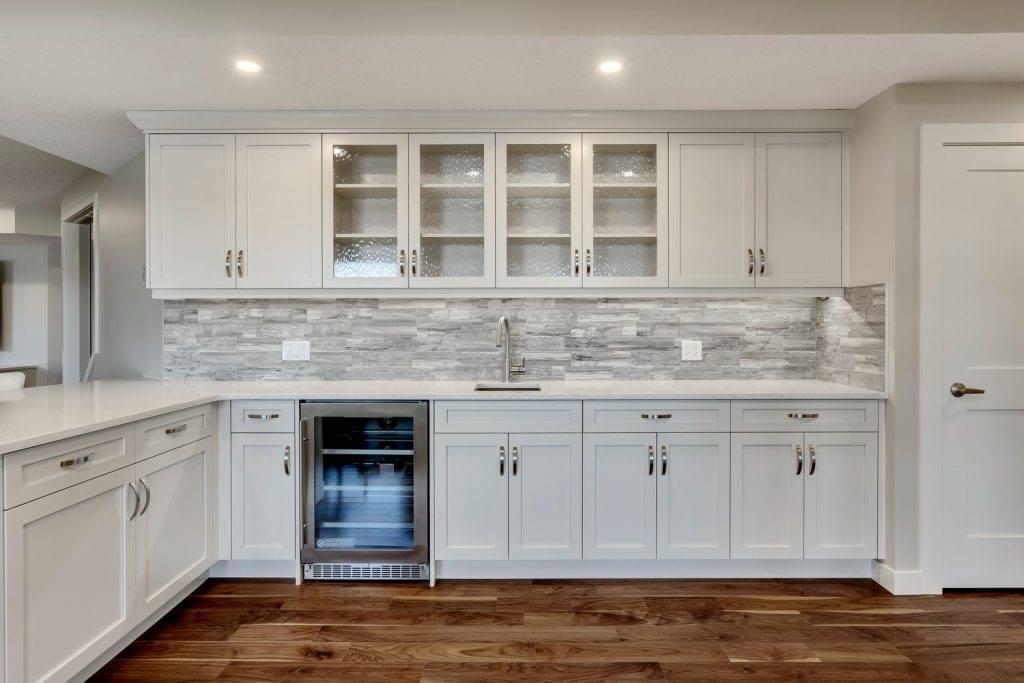 The steps are outlined below:
Getting ready – the process of getting ready begins by conceiving the idea of a basement kitchen in your mind. Once you develop this in your mind and you have a house with basement space, then you are sure to proceed to have a piece of paper and pencil. Do a comprehensive budget that will cover all renovation costs as well as the purchase of required equipment and furniture.
Sketch the kind of kitchen you want – do a rough sketch of how you want your basement kitchen to be, where you want what and whatever equipment you envision to install in your kitchen. Try to make it realistic and straightforward.
Verify your figure – make sure all your estimations in your sketch map are closer to what you will need in reality and that no figures are excessively quoted or way below the desirables. You may need the advice of a more experienced individual to help you in deciding the figures. This is where CSG Renovation company comes in handy. We will make sure your desires are properly installed, and your basement kitchen space is adequately utilized. We do this while taking into consideration all your health and safety needs.
Spice your kitchen with a virtual design – A more visual 3D design becomes important when you want to see the outcome of your sketch through a computer design before having everything installed by a professional. This design will make everything more lively as you use more colors to match the equipment, tables, fireplace, dishwashers and other valuable objects. Be sure to revise everything to confirm that all are set at the right place.
Convert the design into reality – CSG Renovation will be able to put your design into a tangible reality. We have seasoned experts who will work tirelessly to make sure all your design and sketch work is transformed into a more physical reality by building and installing all your desired equipment just where you want them.
Process
Paint the stuff – A good painting and finish will give your basement kitchen space a beautiful touch that is attractive and more appealing to the eye. This makes working in the kitchen lovely and less boring all the time.
Verify with the buildings department – be sure that you followed all procedures set by local laws by sending a report of your completed basement kitchen to your local buildings department. Once this is confirmed, you are free to enjoy your new kitchen space.
Our areas of operation
We perform renovation and repair works in Toronto and all around in the Greater Toronto Area including:
What Are Our Clients Saying?