Ideally, no one wishes to do laundry more routinely or even just to do it at all. It never seems interesting to most of us! From washing to drying and even ironing, it is not a task that many admire. The materials you use such as buckets, the space you work from-be it your living room or backyard, and the type of detergent will significantly affect your perception of a laundry job.
However, you can change part of your basement into a brighter, highly organized, well equipped and more functional laundry room. This will bring closer the water taps, laundry machinery, plumbing for your laundry drainages, setting up your closets and fixing comfortable chairs. Base on your desires and recommendations from your family members, we can add more fancy to your basement laundry room by setting up a stunning theatre and installing a brilliant sound system for lovers of videos and music. This will completely transform your laundry experience and save you the hustle of doing laundry like it was a daily chore.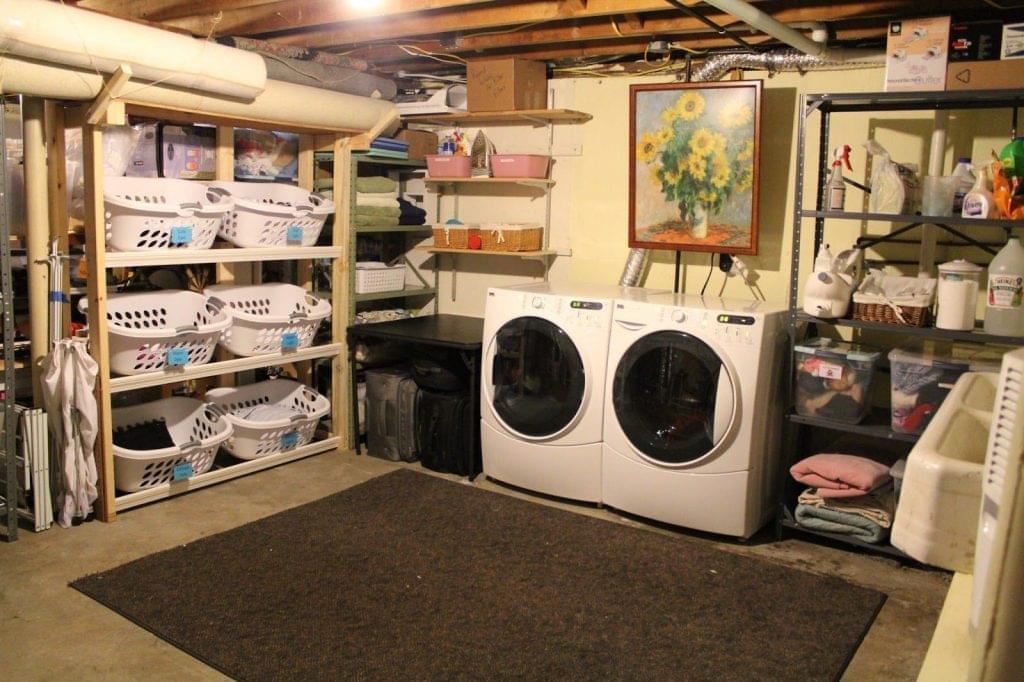 Our professional team from CSG Renovations has the experience, skills, workforce and tools you require to transform your basement into a unique, wonderful laundry room. We can design and build for you a laundry room that matches your budget any time. We have a rapid response team that will ensure your task is accomplished the earlier possible and with the best workmanship. Our ten years' experience together with the trust we have gained among our pool of clientele has earned us a good reputation among the rest in Toronto. This makes us a number one choice for basement renovation in Toronto.
When your laundry room is professionally designed, you increase the efficiency of your basement and make even better utilization of your home space. Creating a beautiful and functional laundry room needs more experience with designing, especially for large machines in closed spaces. We have the skills; you can count on us.
Process
When working with CSG Renovation, you get the following;
A remarkable floor plan – we have an experienced pool of experts who will design your basement laundry floor into an elegant shape that matches your laundry needs. We do this while taking care of your entertainment needs, health needs and safety while working at the basement. We also understand that you need a comfortable floor that is less slippery and easy to walk and work on in order to avoid fall accidents while doing your laundry job.
A beautiful and efficiently designed space – we make sure everything is at the very right place. From the centrifuges, heaters, closets, sound systems, audiovisuals, chairs, bathroom, lights and many more desirables. Just spectacular to spark your laundry experience.
A 3-year warranty – why have your basement laundry room renovation done by inexperienced workforce. At CSG Renovation, we handle your renovation needs with a firm hand and aim at durability. If you find any inconsistencies with our work, we will do a free recheck and repair. We aim to ensure you enjoy the desired comfort within the first three years on our contract.
Our areas of operation
We perform renovation and repair works in Toronto and all around in the Greater Toronto Area including:
What Are Our Clients Saying?