CSG Renovation is proud to serve house painting in Toronto and all across the Greater Toronto Area. We all want our homes to narrate stories of beauty and freshness through its vibrant color coats. It not only rejuvenate us but also elevates our style quotient. Most of the times our clients come to book us for "only paint" contract, that includes many important factors to make your home look beautiful. Our consultants first understand your requirement in details and then handover the project outline to you, which consists of the timeline, cost, and key deliverables. Our contractors take great care to make your home look stunning with freshly brushed coats.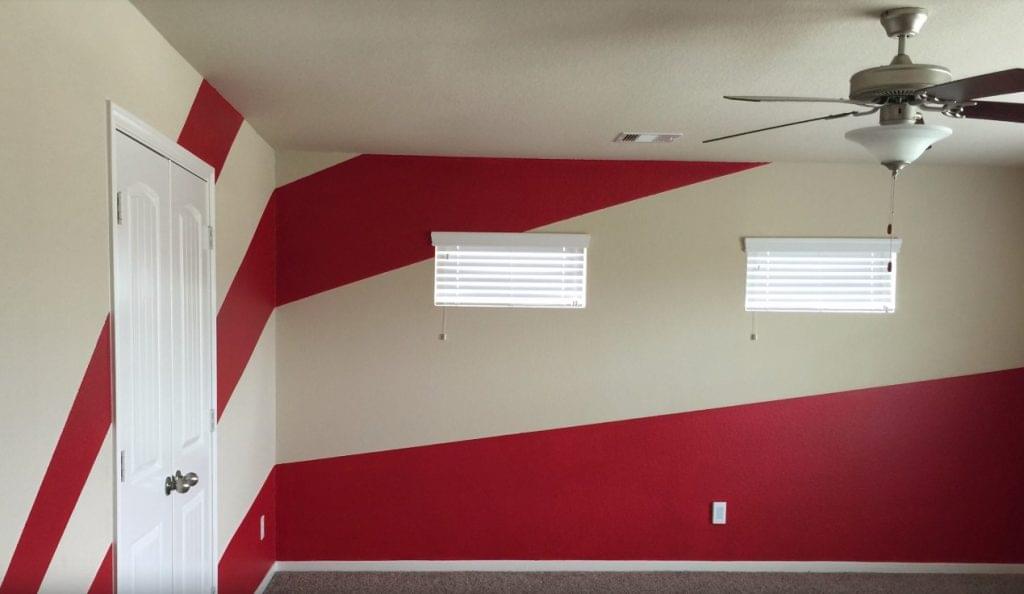 Our professional and expert painting crews are adept in the latest design and painting methodologies, who delivers the right solution as per your budget. We understand that painting your home with fresh colors not only brightens its look but makes your dream come true as well. Our painting crews help you realize your dream every moment with the subtle strokes of their imagination.

Essential Factors to Consider
Our contractors have listed down some crucial elements for the success of the painting projects:
Detailed color consultation with you and your family
Selection of color and style and maintaining uniformity
Color compatibility with furniture, fixtures, appliances and other assets
Our Painting Service
Interior painting in homes is one of the primary services of CSG Renovation Inc. Our painting crews have beautified the internal décor thousands of homes in GTA with their artistic touch.

From Independent houses in Mississauga to townhouses of Brampton to luxurious bungalows in North York, the expert crews of CSG Renovation Inc. have shown their prowess in different residential setups. We customize every project to align our deliverables with your requirement and ensure optimum output.
CSG Renovation Inc. painting crews offer the following services:
Interior house painting
Interior painting in Condominiums
Exterior wall paintings of residential buildings
Garage and basement painting
Repair and replacement of drywall
Installation and removal of wallpaper
Painting standard and Modular Kitchen Cabinets
Brickhouse painting
Staining of stairs and staircase painting
Staining of deck and fence
Pre-construction painting
Testimonial
Our customers are the pillars of our confidence, and we strive to delight them with every facet of our service. Read on to see some of the positive words:
After a bundle of recommendations and a series of phone calls, finally, I chose CSG Renovation Inc. to paint my home interior. Initially, I was a bit hesitant on their service standard, but with the time that hesitation turned into sheer confidence. The quality of their planning, execution, timeliness, professionalism, and finishing were beyond my expectation. They literally turned my simple little home into living heaven. My sincere thanks to CSG renovation Inc. for such an excellent show.

Hector Gonzales
I was planning to get my bungalow painted by a trusted renovating and house paint company. After in-depth research, I chose to go ahead with CSG Renovation Inc. They took on the project with thorough planning and finished with utmost precision. The quality of the service and product used by them was excellent. I would recommend CSG Renovation Inc. to all my friends and acquaintances.

Bobby Braxton
Do You Require Painting Service?
CSG Renovation Inc. has grown into a trusted brand in leaps and bounds with the unflinching confidence of its loyal customers. Over the decades, we have completed various painting projects of different residential and commercial setups. CSG renovation fully understands that each of our customer's requirement is unique and we ensure a personalized approach for the best outcome. Our painting crews come up with innovative painting styles and mixed colors to match today's modern home décor.
What Home Painting Services We Do:
Full Painting Services
Basement Painting
Bathroom Painting
Budget Painting
Ceiling Painting
Cement Floor Painting
Commercial Painting
Condo Painting
Door Painting
Eco-Friendly Painting
Exterior Painters
Furniture Painting
House Painting
Institutional Painting
Interior Painters
Kitchen Cabinet Painting
Kitchen Painters
Office Painting
Residential Painting
Spray Painting
Staining And Lacquer
Stucco Painting
Trim Painting
Vinyl Siding Painting
Wall Painters
Strata Painting
Why You Should Choose Us
Call CSG renovation Inc. the industry leader of home renovation and painting today and let our expert painting crew prepare the house of your dreams.
Painting your home is like showcasing an elegant artwork. The design and color combination have to look unique to suit your style statement. CSG Renovation Inc. considers its customers the core of member of the project planning team, whose valuable inputs help extract the best performance of our painting crews.
Our areas of operation
We offer a wide range of static and customized house painting services across Toronto and Greater Toronto Area
Ajax
Aurora
Barry
Bradford
Burlington
Caledon
Etobicoke
Hamilton
King City
Maple
Milton
Newmarket
Nobleton
North York
Oshawa
Pickering
Richmond Hill
Scarborough
Stouffville
Thornhill
Whitby
Woodbridge
Why Choose CSG Renovation Inc.
CSG Renovation proudly represents a team of painting experts who can color your home with freshness and elegance. You ask for a design or color mix; we make sure you get it. Call us at (647) 428-0007 to chat with our smart and knowledgeable painting crew and get a free estimate.