We are the perfect experts when it comes to basement renovations in Mississauga. Many people tend to ignore their basements, probably because it's a dull place with no life in it. At CSG Renovation, our goal is to ensure your basement is worth your time by making it a lively and comfortable place to be. We have been serving the Greater Toronto Area for some years now, and we value our clients' opinions as they help us deliver the best service with customers' needs in mind.
Like in many other renovation projects, there is a lot of money involved in basement renovation, but it's not as much as the cost of renovating an entire house. We ensure cost-effectiveness by presenting our clients with very affordable basement renovation plans; taking them through the designing process and helping them get renovation ideas.
Apart from making your house more aesthetically pleasing and convenient to navigate, basement renovation adds to your home value if you intend to sell it at some point.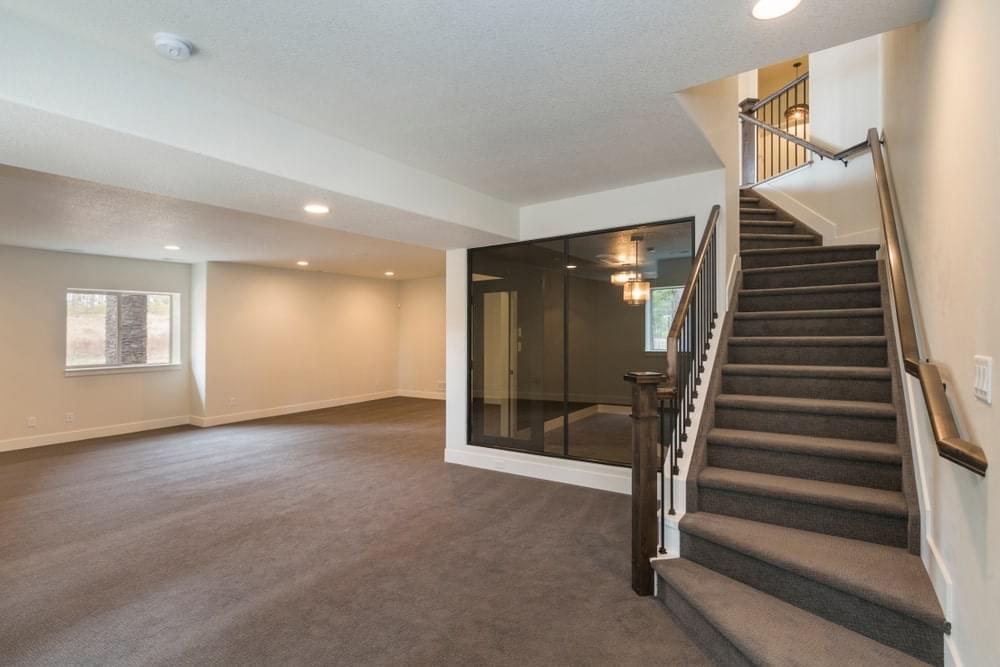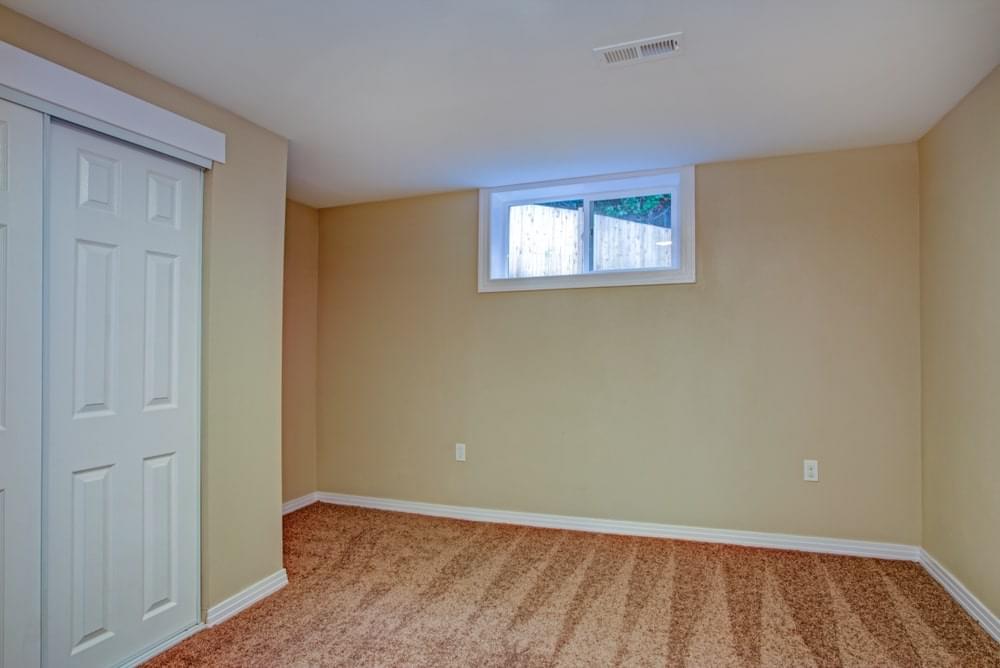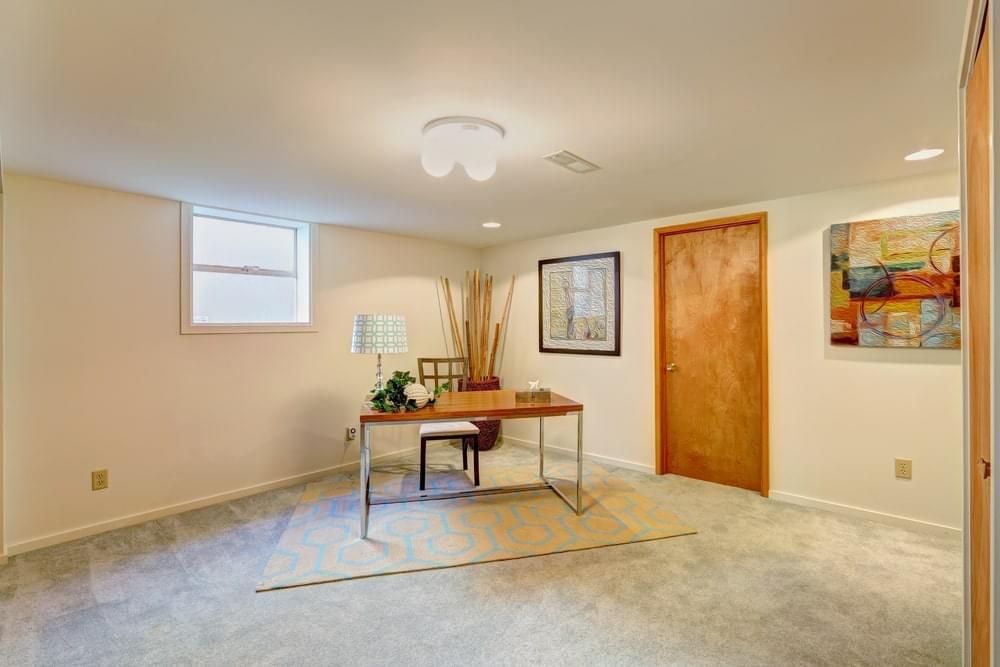 Process
Basement Renovations Cost
There are different factors that lead to the variations in the costs of basement renovation. The first and most significant factor is the level of complexity that you'd want your renovation project to take. A simpler project takes less than a highly luxurious basement renovation. Other determinants include the appliances, devices and systems installed, the materials used in the renovation and the type of flooring as well as lighting quality that you opt for. It is therefore vital to achieve a balance when making choices in a manner that you get what you desire while sticking within your budget.
This tool is for informational purposes only. It is not a a substitute for a formal project estimate, which will include numerous other factors.

Pricing includes planning, materials, and labour with basic finishings

Level of completion includes drywall, painting, electrical, and plumbing

Pricing is in CAD and does not include GST

Estimates assume that the frost wall is already framed and insulated with a vapour barrier (which is most often the case)
Finished Basement Mississauga
Having a finished basement is not just comfortable and functional, but it also makes your basement the envy of your friends and relatives. Being creative is essential, as it helps you utilize the basement space more effectively. Some of the creative ideas for a basement renovation project include: Office space, extra bedroom, laundry room, rental apartment, art room, play room, home theater, bar or a "me time" room
Some basement renovation design ideas worth considering are:
Home theater
Office space for business matters
Artist's workshop
A laundry room
A game room for your children
A bar for showcasing different malts
Build a cool room for your "Me Time" according to your taste
A spare bedroom for your children and your parents
A stand-alone apartment for rental
Other basement works:
basement finishing
basement flooring
basement underpinning
basements ideas
basement planning
basements design
basements waterproofing
basement fireproofing
mold-free
basements multifunctional space
basement 3d render design
basement stairs renovation
update an existing basement
build the new basement
basement construction
residential basements
plan
paint
fixtures
accessories
hand selected materials
plumbing
electricity
gas
Our Basement Renovation Locations
We cover the entire Markham area, so whether you are in Toronto or GTA, all you need to do is to call or to write us. You can ascertain our competence from the many positive reviews we have received from our past clients.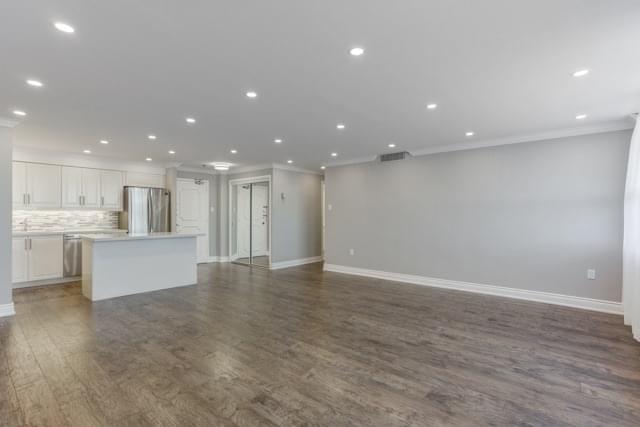 Basement Materials
You will surely marvel at the extent of our expertise and range of materials when we finally finish your basement renovation project. We offer a wide range of products that include:
Ceilings that are mold-resistant and do not sag
Waterproofed walls
Well-lit basements
Energy-efficient windows with double panes
Different flooring options such as tiles, wood or carpet
Full basement bathrooms
French and Bi-Fold steel doors that are six-paneled
Basement staircases
Our Basement Renovation Services
CSG Renovation offers services all over Mississauga, so you should feel free to contact us whenever you need a project completed. It doesn't matter where you are within Mississauga; we'll be right there at your beck and call. We offer basement renovation products such as lighting up the basement, making the walls waterproof, building basement stairs, basement flooring with tiles, carpet or wood, Installing mold-resistant ceilings, Installing energy-efficient windows, Designing and building a complete basement bathroom, as well as the installation of French and Bi-Fold steel doors.
Apart from the 50-years warranty against mold and moisture, the quality of our work is one of the reasons why we are the best basement renovations contractors in Mississauga.
Here is what you can expect from us:

Funding
Our financing options are simple and easy to use, depending on what suits your needs the most
Consultation services
We offer free consultation services for our clients, regarding every critical element involved. We help our clients calculate what is viable for their renovation budgets depending on the average basement renovation cost.
3D Designs
We let you into the idea of how your building will look like, by using first class software for professional renovation.
Warranty
Apart from the manufacturer warranty that come with our specially chosen materials, we also offer warranty for the services that we provide.
Why Do Our Clients Love Our Service So Much?
Our customers stick to us because of the high-quality delivery that we offer, and the customer satisfaction that we strive to achieve as much as possible. Based in Canada, we are among the best and most affordable basement renovation contractors that you can hire for your basement renovation projects.