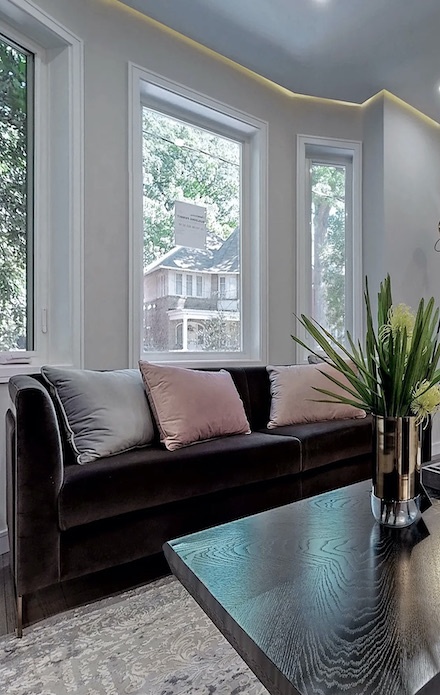 Home Renovations
quality craftsmanship & 100% customer satisfaction
CSG Aftercare
Excellence Program
Lifetime
Limited Warranty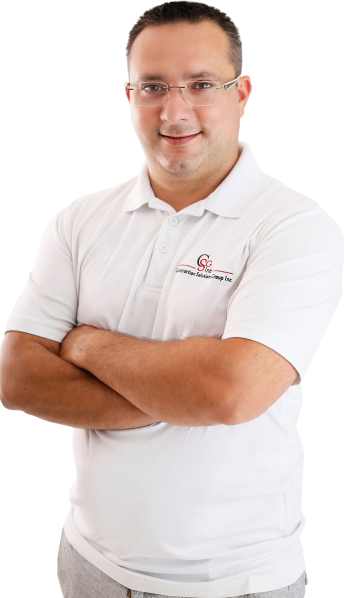 Your Dream Space, Right on Schedule!
Zeev, Founder
Our Advantages
Detailed and accurate estimate
5 Million liability insurance
Guaranteed time frame
Limited lifetime warranty
5% Price beat
Post-renovation support
Licensed & insured
Top quality materials
What Our Clients Say
You Can Review Us On Platforms:
Latest Reviews:
All

Google

Homestars

Video
5
Our condo renovation was a very stressful process, but luckily the least stressful part was working with Zeev and Vitalii. We were given a four to six weeks estimate and they completed the renovation in four weeks and two days, which is great and we are very happy with the result.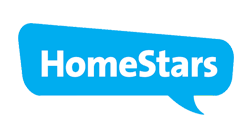 10
It was a really great experience – from the very beginning when we meat Zeev for the first time, and all the way through the end, when we had our handshakes upon the project's completion. Every aspect of the project, each step in it, every detail, question, requests, suggestion, changes, additions – all was so easy to communicate. Knowledge about condo's rules, their specifics, readiness to follow each and all of those requirements, friendly chats, help and advise – all that was a norm during the project.
In simple words: a stressless renovation everyone would wish for.
Recent Projects
You can click before / after photos to compare
Basement

Commercial

Condo

Home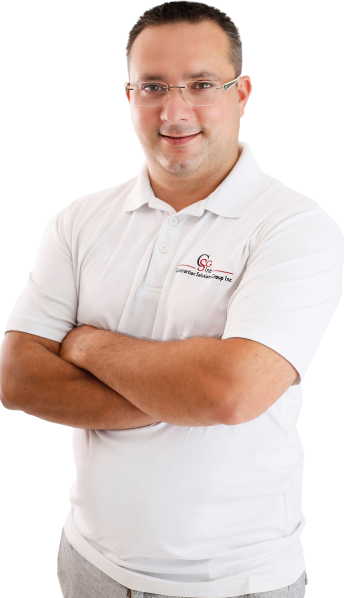 Your Dream Space, Right on Schedule!
Zeev, Founder
Home Renovation Calculator
Get estimated budget for your project!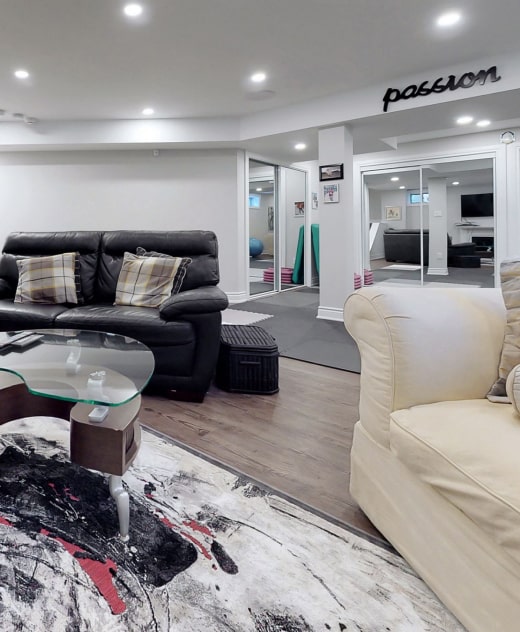 Why Choose CSG Renovation?
Usual renovation experience
Management problems

Unclear price changes

All materials hassle on you

Minimal or no design

Unprofessional labour
CSG Renovation
Start-to-finish customer support

Upfront transparent proposal

Materials ordered & delivered

Experienced design help

Professional, certified contractors
All About Home Renovations
Home Renovation

New Additions

Design + Build

Basement Upgrades

Attic Expansion
Home Renovation
Home renovation is more than just a mere investment – it's a journey toward improving and transforming various elements of a home. It covers a broad spectrum, from minor tasks like room painting or fixture updates to major undertakings such as comprehensive home overhauls. Beyond amplifying the aesthetic appeal, home renovation significantly enhances your house's functionality, comfort, and, crucially, property value. It is, indeed, an investment that pays dividends.
To navigate through this complex process, expert guidance is pivotal. CSG Renovation, a leading home renovation company in Toronto, our adept house improvement specialists, provides exceptional services to help homeowners in the Toronto area remodel their living spaces to resonate with their lifestyle, escalate property value for prospective resale, or bring it in line with contemporary design trends.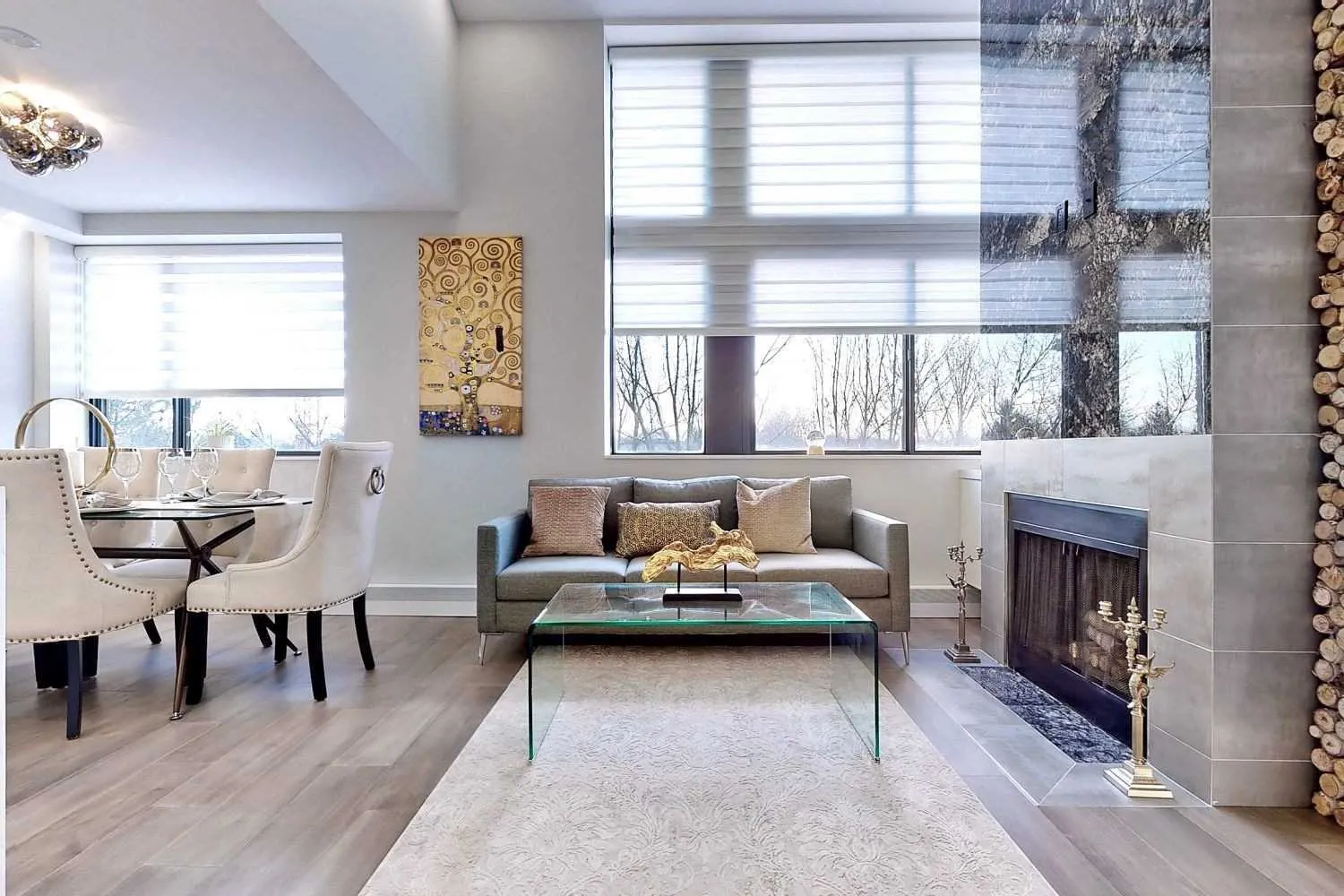 Exploring the Different Types of Home Renovations
Transform your home into the space you've always dreamed of with CSG Renovation's premium remodeling services. Our services cover every aspect of home remodeling, from initial design and planning to final home construction and renovation.
Living in an idyllic location but fancy a home refresh? Trust CSG Renovation to reshape your home meticulously, hand-in-hand with you, ensuring transparency and respect throughout the process.
Repair Renovations
A significant number of our Toronto home renovation projects, especially those focused on bathroom and kitchen renovation, entail repair renovations. This category comprises projects like roof replacements, fixing cracked walls and painting, or interior bathroom remodeling, among others, all geared toward enhancing home comfort.
These home improvements aim to alleviate impairments and defects, enhancing the quality of your home, while not significantly affecting the resale value.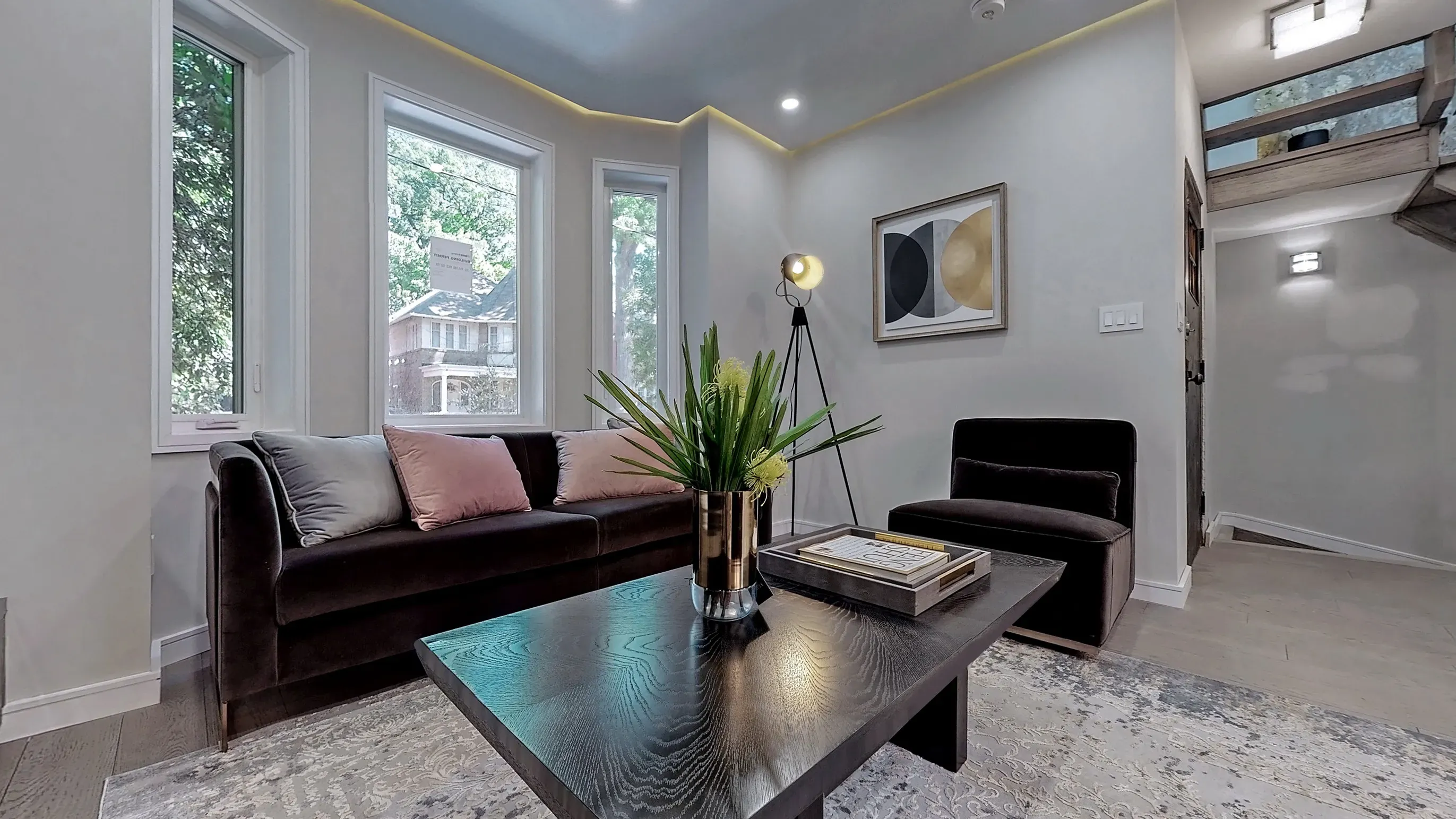 Cosmetic Renovation
Cosmetic renovations provide a splendid solution for those seeking to impress guests or potential buyers. These projects, ranging from installing new features such as a deck or high-quality lighting fixtures to larger ones like extending living space or adding a bathroom, augment the overall allure of your home.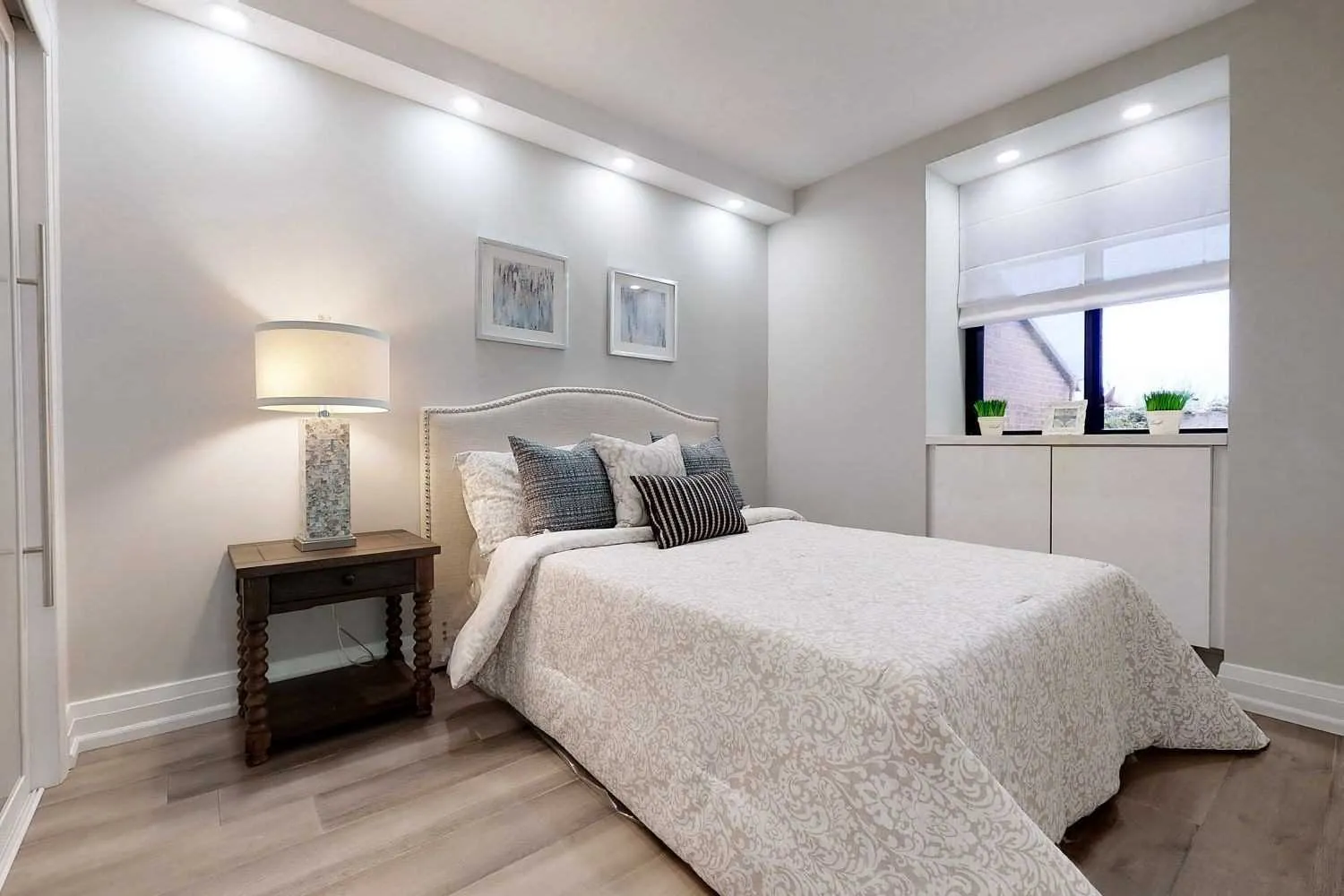 Retrofit Renovation
At retrofit renovation, we focus on improving mechanical systems. It's the way to go for those seeking to enhance home efficiency. For example, installing a new insulation system, upgrading the heating system, or changing plumbing pipes can result in significant energy savings, making your home environmentally friendly and cost-efficient.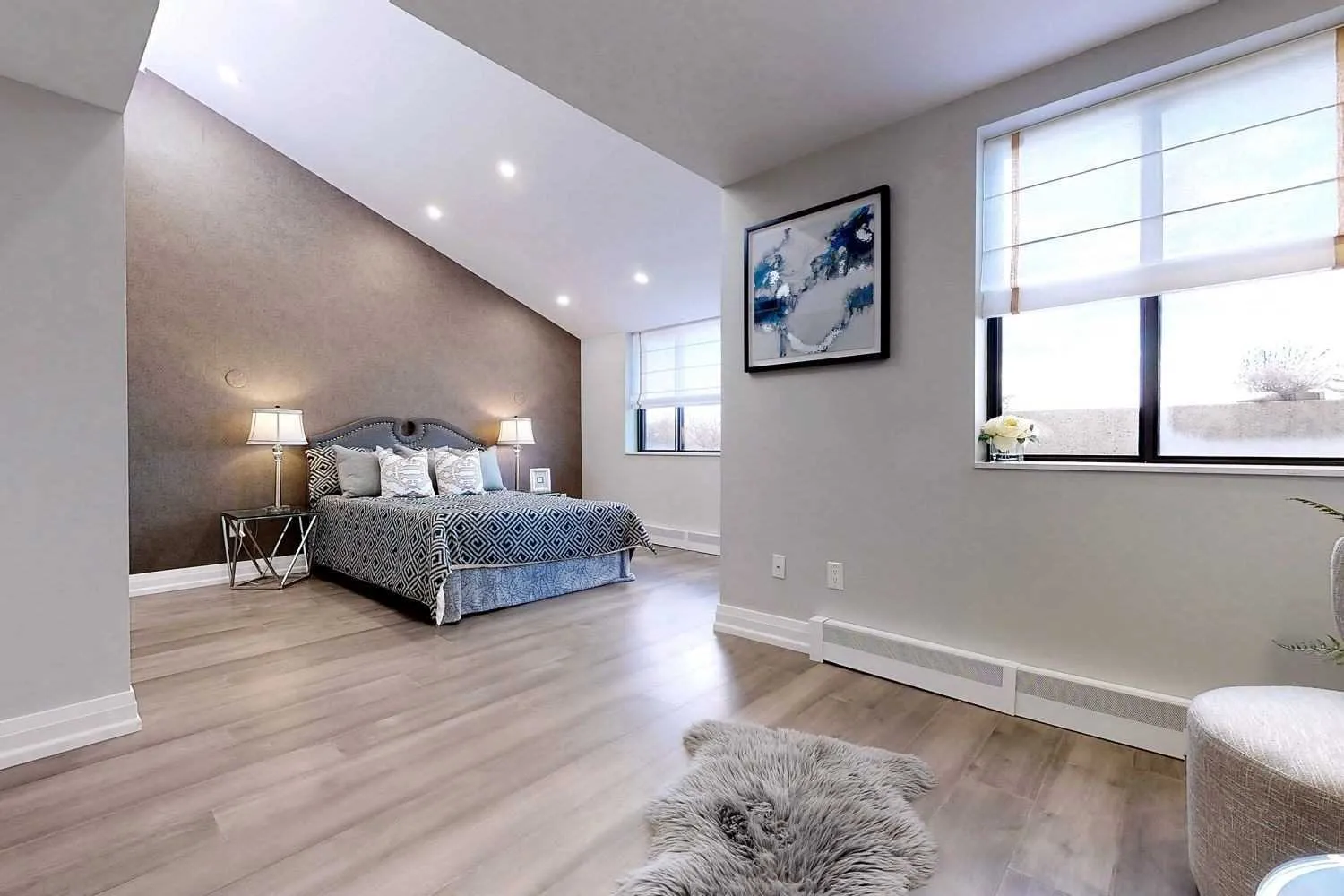 Lifestyle Renovations
Adapting to the evolving needs of homeowners, lifestyle renovations, a significant part of home renovations in Toronto, are aimed at augmenting living standards and comfort. These can involve converting unused space into an extra bedroom, constructing a new garage, or adding an additional bathroom.
The key objective of such renovations is to create a home that fulfills your lifestyle needs, irrespective of its effect on the property's value. Trust us at CSG Renovation, a licensed company offering comprehensive home renovation services in Toronto, to make your home transformation dreams a reality.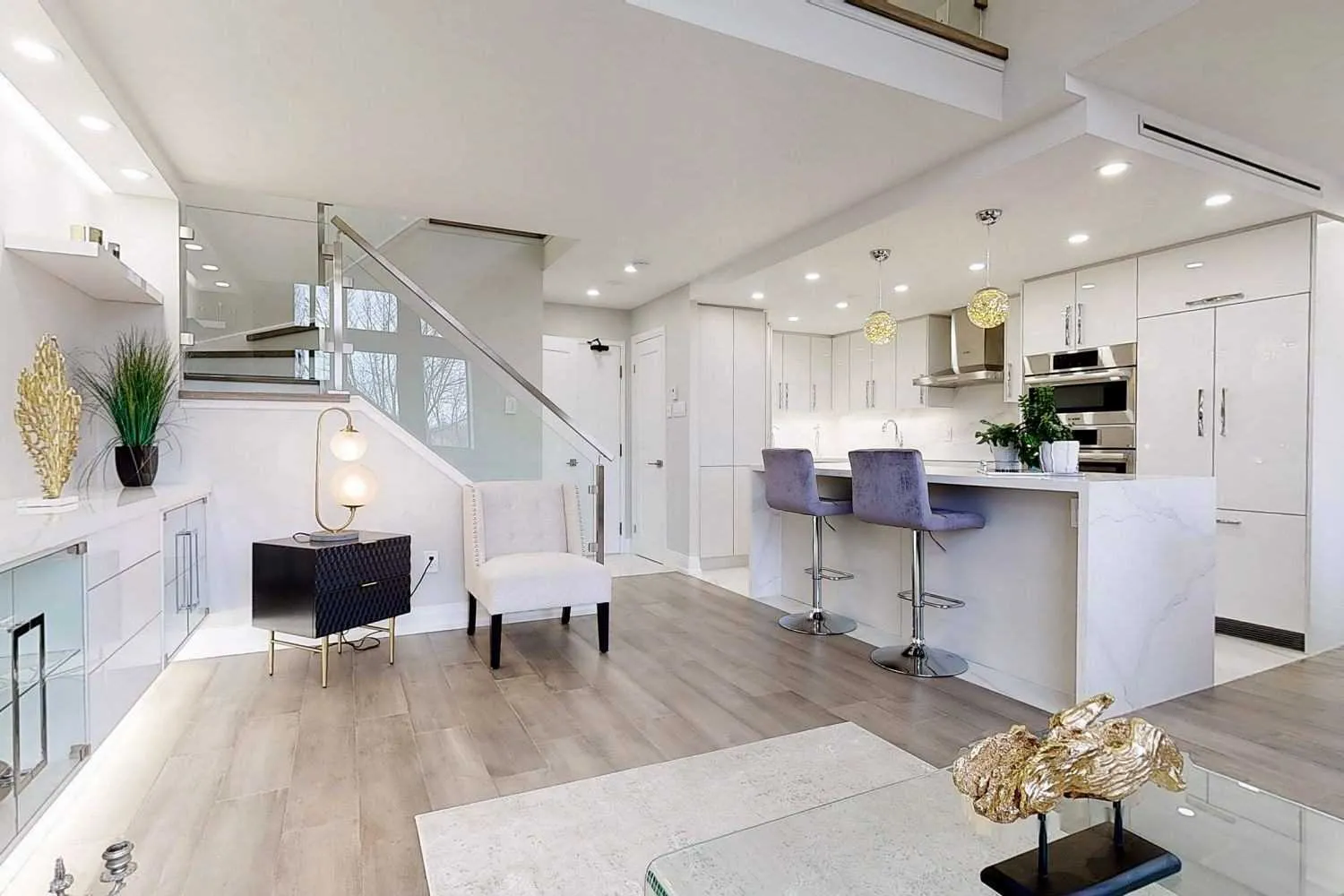 Our Home Renovation Company
We make your home, your sanctuary.
CSG Renovation understands that each home and homeowner is unique, which is why we work closely with you to listen to your ideas, preferences, and goals in order to provide you with tailored solutions that will deliver exceptional results. Whether you're looking to increase your home's value, improve its functionality and flow, or create a space that truly reflects your unique style and needs, CSG Renovation has the expertise to help guide you through the renovation process.
CSG Renovation's full-suite of renovation services cover a wide range of areas including:
Interior & Exterior Remodeling
Custom Cabinetry & Millwork
Flooring & Tile
Painting & Finishing
Energy-efficient Upgrades
Kitchen & Bathroom Renovations 
Basement Renovations
Whole Home Renovations & Home Additions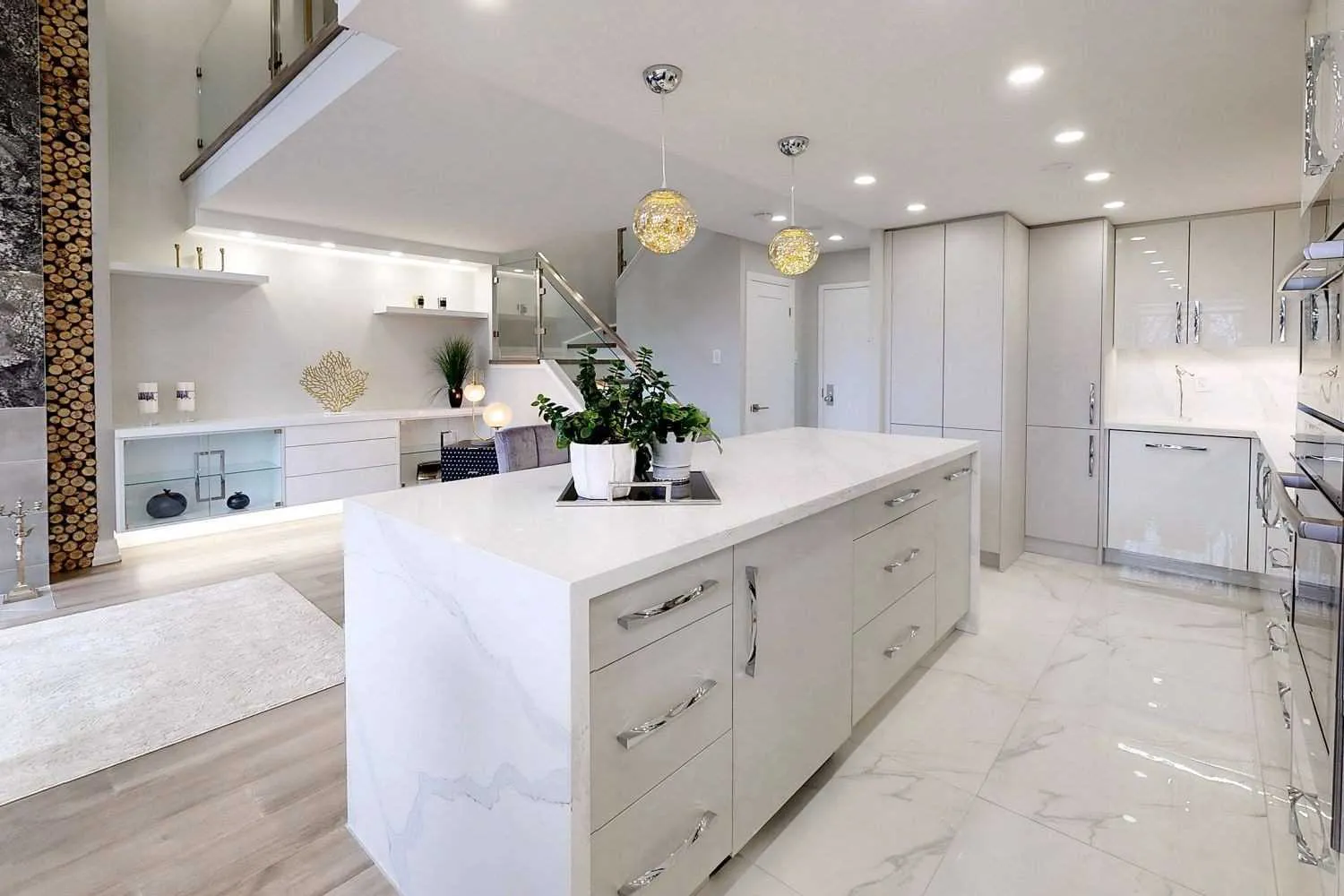 With CSG Renovation, you can trust that your home renovation project is in good hands. Contact us today to get your free quote.
New Additions
Do you yearn for more space without relocating? As life evolves rapidly and your home must adapt, a new addition can offer the perfect solution. With CSG Renovation, you can seamlessly grow within your existing home, evading the extra costs and hassles associated with moving. New additions go beyond simple remodeling of your existing layout, providing an augmentation to your home's square footage.
Imagine a custom home renovation, such as an extension at the back of your home providing the extra storage, kitchen design, bathroom upgrade, or living space your burgeoning family requires. With our extensive experience in constructing add-ons to Ontario houses, we collaborate with you to discern the optimal use of space.
Types of Home Additions
Numerous possibilities exist for augmenting your house. However, the most frequent home additions encompass:
Second Floor Addition. Ever thought of vertically expanding your living space without having to relocate, especially if your current location is dear to you? Adding a second storey often outshines other expansion techniques, offering extra bedrooms and bathrooms, enhancing views and living experiences, and boosting home value. Our specialty lies in transforming homes by opening up the main floor and adding a second level.
Home Extension. Also known as a bump-out addition, this type extends your house horizontally, necessitating a new foundation or slab. This method allows you to continue living in your home throughout the project, reducing disruption. However, it does require ample yard space and compliance with city construction regulations concerning property boundaries.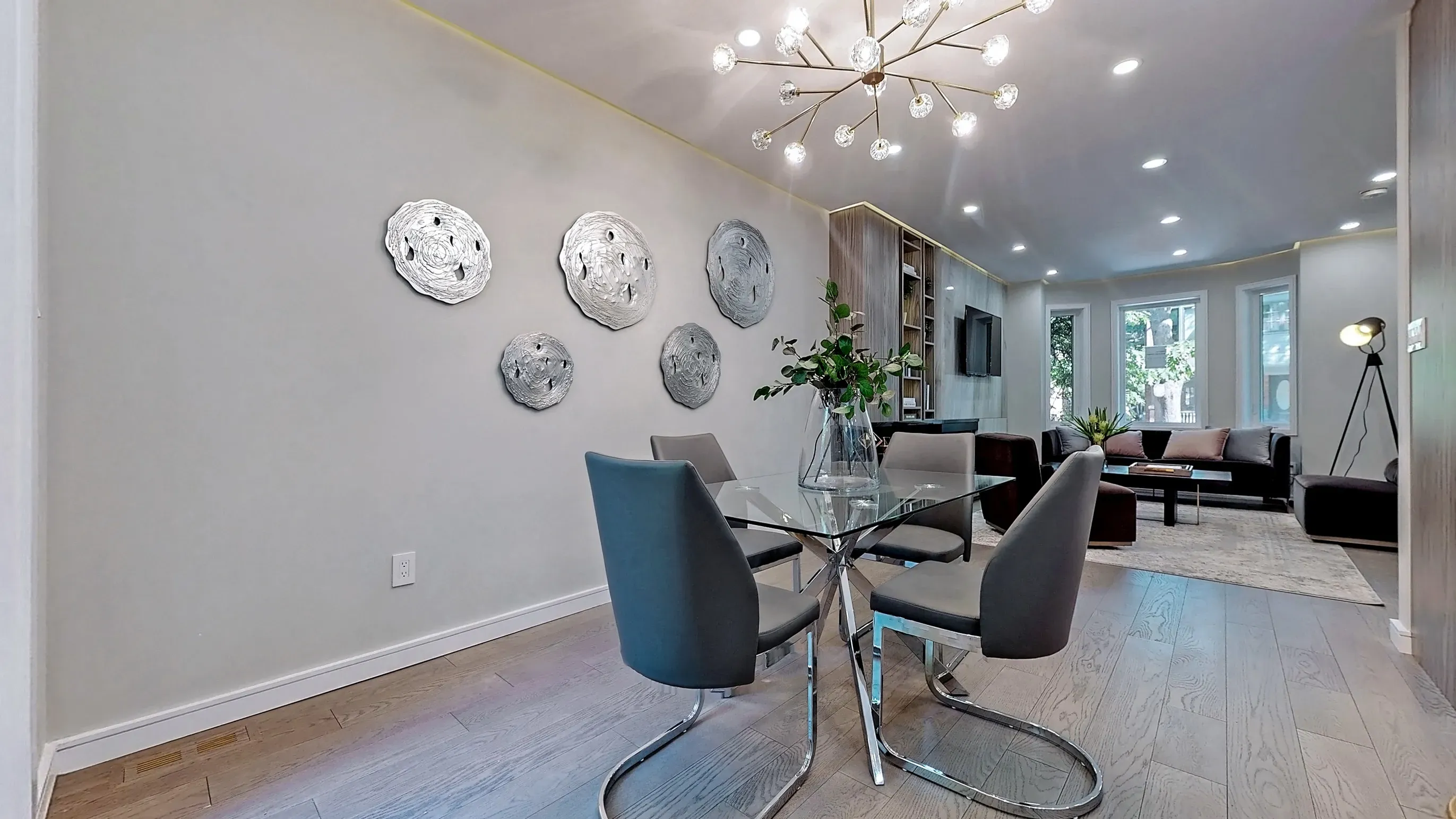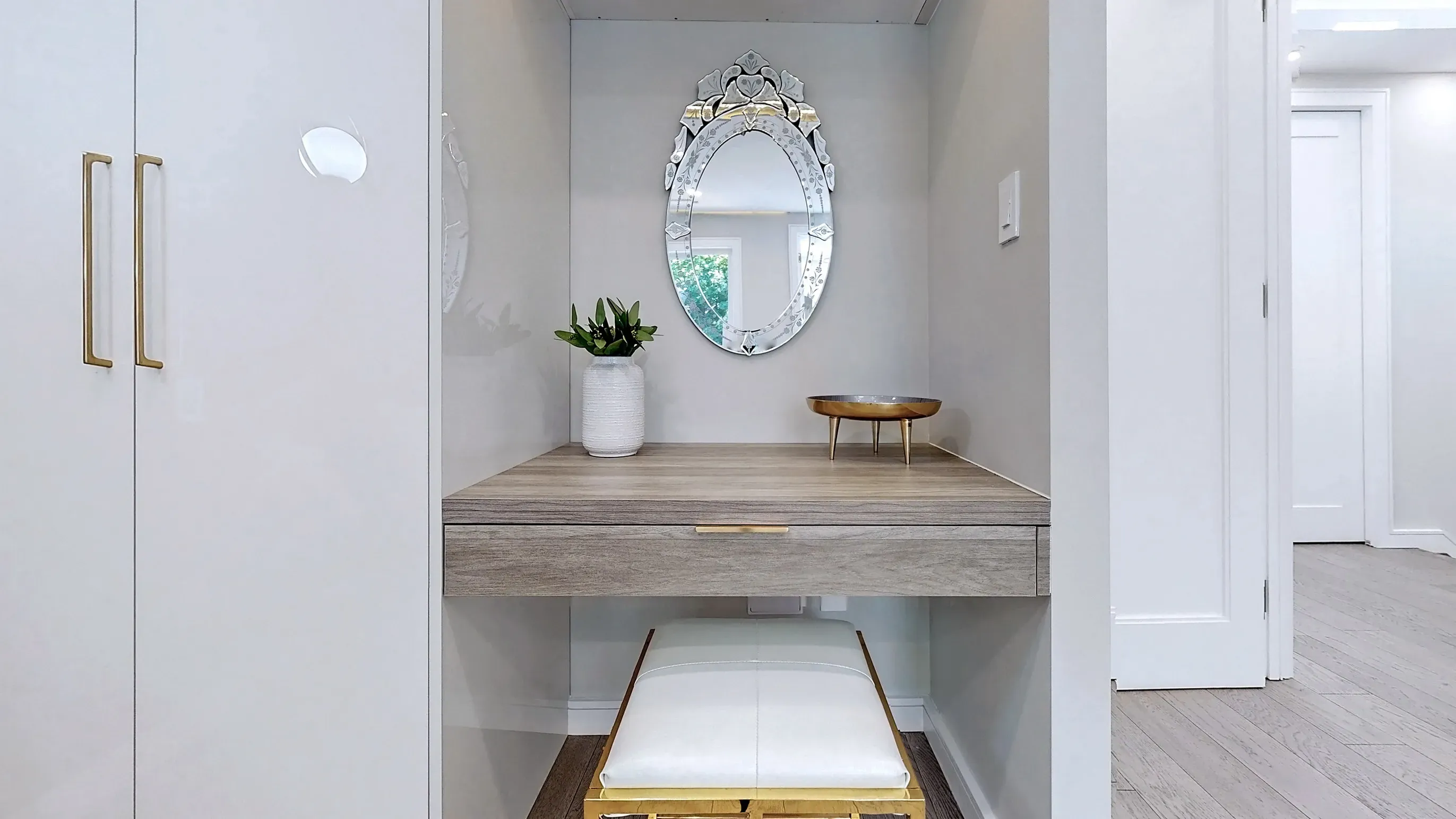 Dormer Addition. A dormer is a cost-effective and less intricate home addition that doesn't interfere with existing structures. Despite its origin in the word "dormitory," a dormer isn't confined to being a sleeping area; it can serve any purpose. Its window allows natural light, creating the illusion of a larger room. We can say that dormers are the perfect solution for internal space expansion when exterior additions are unfeasible.
Garage Additions. Garage additions, whether attached or detached, enhance convenience, property value, and storage space. Unused garages can be rented out, and garage top-ups can further extend your living area.
At CSG Renovation, our goal is to deliver superior home renovation services that transform your home into a space that's uniquely yours, paying meticulous attention to detail and maintaining an unwavering commitment to quality. Let us renovate your individual home in a place you love and with a layout that suits your lifestyle.
Design and Build
Design and build method is an integrated approach that seamlessly combines the design planning and construction phases of a complete home renovation under one entity, in a continuous and unified workflow. This method, as practiced by CSG Renovation, facilitates the realization of your home makeover aspirations from initial concept to completion.
Collaborating with a network of proficient designers, CSG Renovation offer tailored renovation solutions to meet your home project requirements, ranging from architectural designs, and municipal approvals, to full-fledged construction services. With this option, the design, architectural, and construction facets all operate synergistically under one umbrella, ensuring an efficient and cost-effective project execution.
Benefits of Design & Build
In line with modern trends, our services have evolved to offer significant benefits over the traditional model of hiring different contractors for varying tasks.
Budget Constraints. Design + build proves particularly beneficial for projects with stringent budget constraints. Here, our team can collectively design a project that fulfills the your needs while adhering to the predefined budget.
Risk Management. For those seeking to mitigate the risk of cost overruns, schedule delays, or quality issues, the design + build approach serves as a potent solution. CSG Renovation team takes on these risks, offering a sense of security to homeowners.
Continuity. The holistic nature of the design + build process ensures a single company manages your project from inception to fruition. This integrated approach encourages transparent communication, averts misunderstandings, and ensures the smooth execution of the project.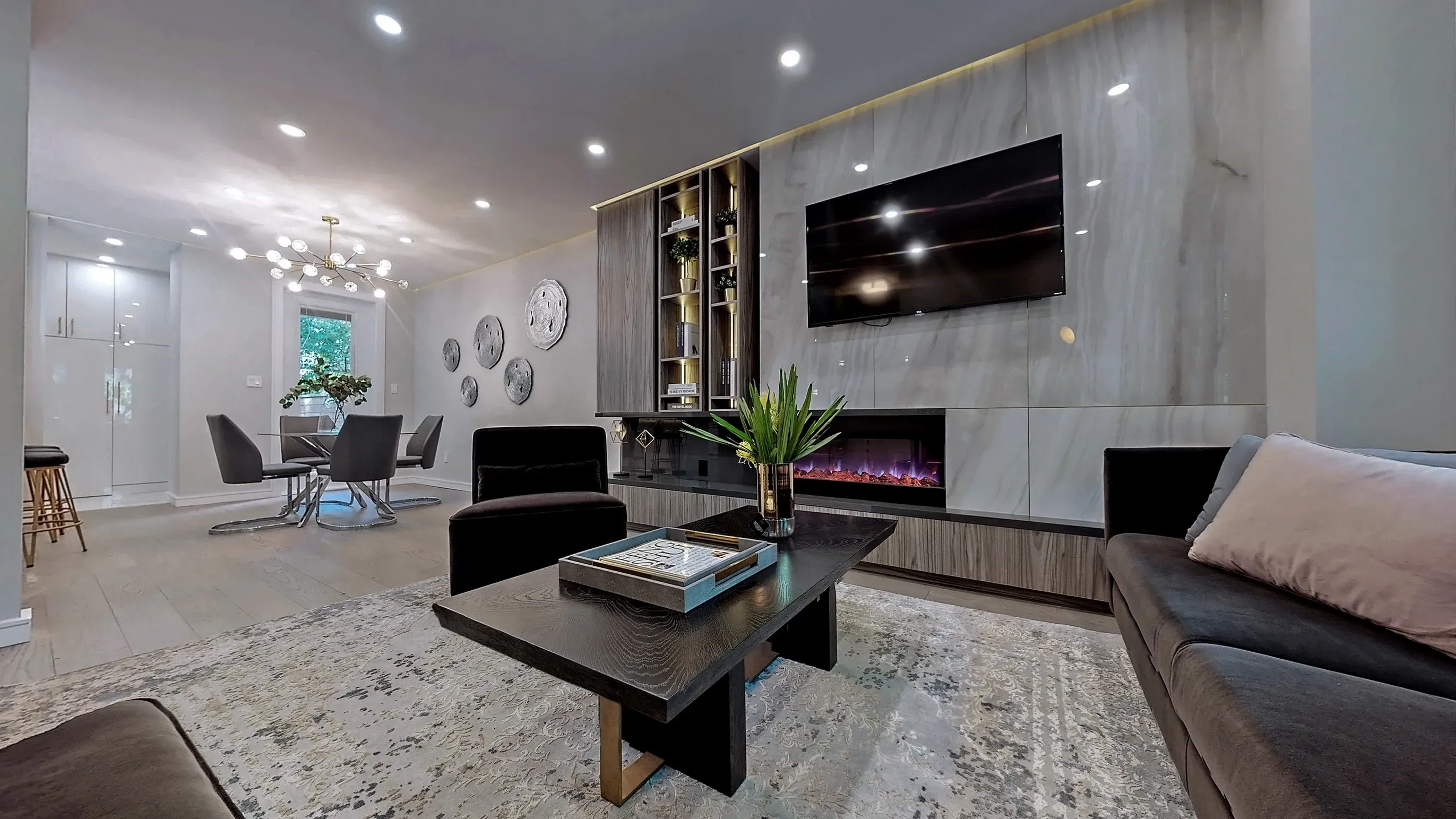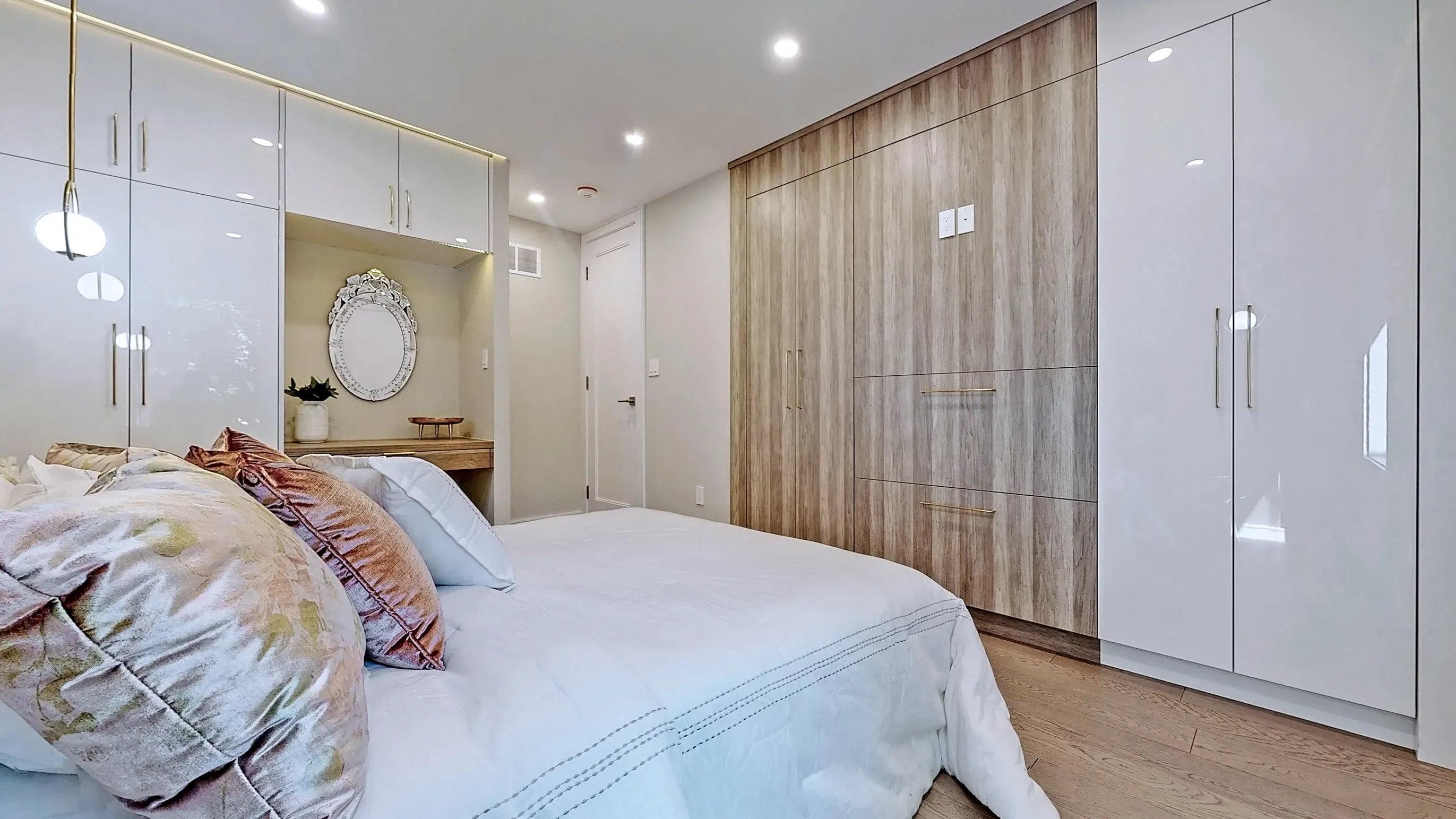 Faster Timelines. The design and build model expedites project timelines, minimizes delays, and enhances the predictability of the schedule. CSG Renovation in-house design team and engineers offer prompt solutions and inspections, maintaining construction momentum and facilitating efficient project management.
Team Collaboration. The design & build approach amalgamates both design and construction teams, mitigating any adversarial dynamics. Each teams equally prioritize budget, efficiency, aesthetics, and functionality, fostering daily cooperation and shared objectives to ensure your satisfaction.
House renovation in Toronto can indeed be a rewarding and financially savvy decision, merging the comfort of familiarity with the excitement of transformation. At CSG Renovation, offering thorough consultation for your Toronto home renovation, we are committed to making your renovation journey a profitable and gratifying experience, transforming your existing house into the home of your dreams.
Basement Upgrades
Basement upgrades offer a versatile solution to increase your home's usable space, whether for storage, a recreation area, or even an income-generating apartment. Enhancements to your basement not only enrich your living experience but also significantly augment the resale value of your property. The installation of an egress window can further elevate your basement, ushering in natural light and ensuring safety.
At CSG Renovation, we specialize in the construction, remodeling, and finishing of high-quality basements in GTA, focusing on functionality, safety, and longevity. We maintain an open line of communication with our clients to precisely comprehend their aspirations, thereby delivering the basement design and style they desire. Working exclusively with professional renovation experts, we circumvent errors and deliver on our commitments.
Options of Basement Renovation
The complexity and scale of each renovation project vary based on the existing conditions, individual preferences, and budget constraints. Depending on your goals and requirements, you may opt for one or more of the following services:
General Basement Renovations. General basement renovations by CSG Renovation encompass an array of tasks for converting a basement into a living space, including waterproofing, insulation, framing, wiring, plumbing, installation of heating and air conditioning systems, floor coverings, lighting, plasterboard, painting, and final touches such as storage spaces and furnishings.
Basement Finishing. Basement finishing involves transforming a raw, unfinished basement into a fully functional space. The scope of work in a remodeling project is typically more contained compared to a finishing project. Investing in basement finishing can provide numerous benefits that enhance both your property and quality of life.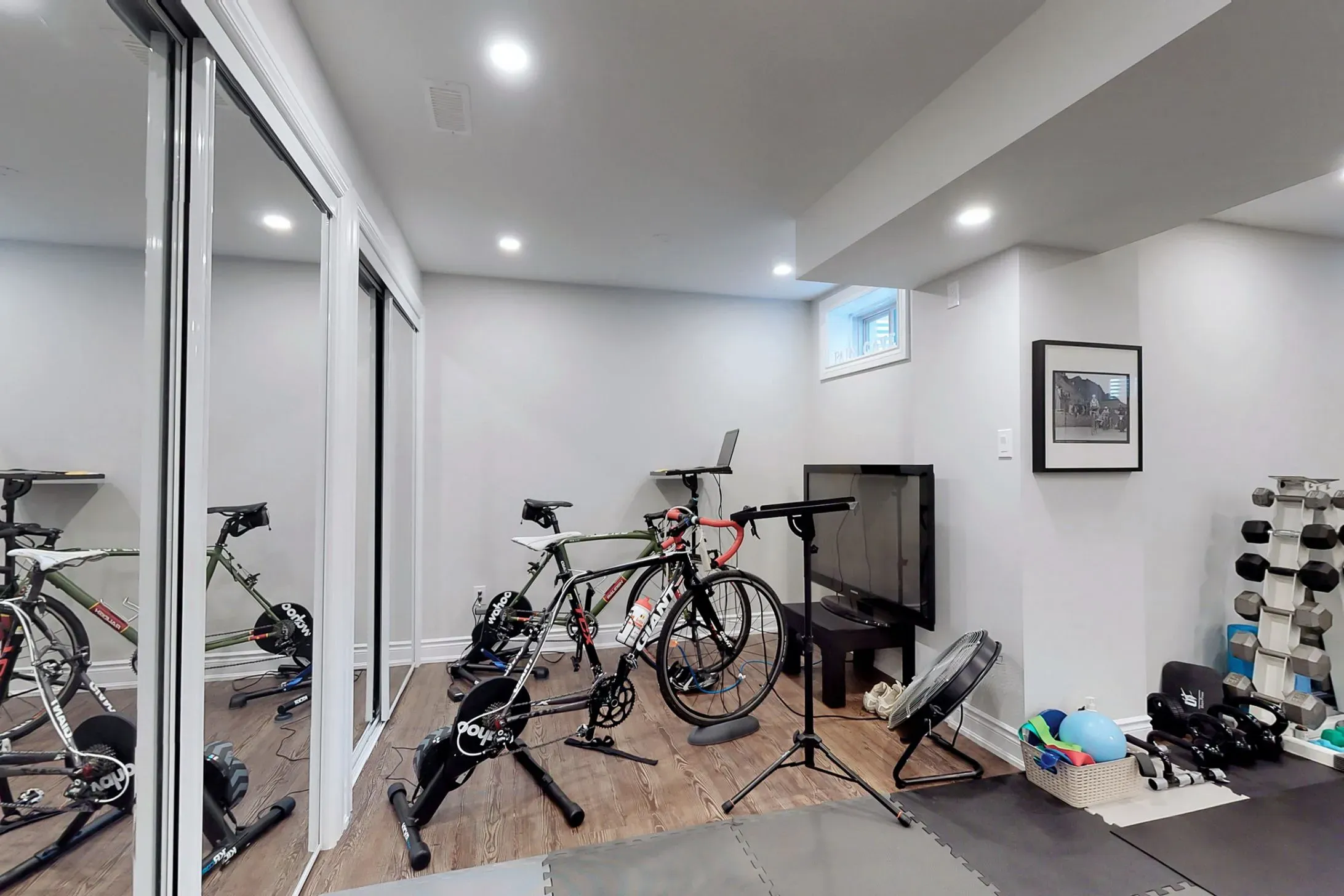 Basement Underpinning. Basement underpinning is a specialized construction process aimed at reinforcing and stabilizing a building's foundation by increasing its depth. This technique enhances the structural integrity of the basement and creates additional headroom, often serving as a prelude to a comprehensive renovation.
Legal Basements. The defining difference between a legal basement and a regular basement lies in its compliance with all safety, structural, and zoning requirements. A legal basement renovation by CSG Renovation ensures the welfare of its occupants and safeguards the property's value.
CSG Renovation takes pride in commitment to turn your house into the home of your dreams. We guarantee that each our basement renovation, finishing, or underpinning project adheres to the highest industry standards and legal requirements. Entrust your basement renovation to us and experience the creation of a beautiful, safe space that you will love to live in.
Attic Expansion
Are you yearning for additional space for an office, guest bedroom, or another living area? Attic conversions offer a smart solution to your space needs, allowing you to repurpose unused space often constituting up to 30% of your home's total floor area. Unlike basement conversions, attic expansions offer better views, enhanced energy efficiency, and greater convenience but requires the involvement of professionals.
CSG Renovation, a renowned name in home renovation in Toronto, has aided hundreds of homeowners in unlocking the potential of their attics, converting idle spaces into stunning, functional rooms. These transformations, a key part of Toronto home renovations, not only increase home value but also save families from the financial burden and stress of purchasing and relocating to a larger house. If you're pondering expanding your living space, we welcome you to consult with us at CSG Renovation. Let's collaboratively envision how your attic can metamorphose into your dream space.
Stages of Attic Expansion
Transforming a loft not originally intended for living into a habitable space involves careful consideration and detailed planning. Here's what to expect:
Consideration and Approval of Building Regulations. Ensure all expansion plans align with local codes and regulations, including design reviews, securing permits, and passing inspections.
Refurbishment of the Premises to Suit Specific Needs. This stage involves constructing walls and partitions, raising ceilings, installing or upgrading windows, and designing a safe staircase, tailored to the intended use of the attic.
Adjusting the Room to the Needs of the Dwelling. This include wall and roof insulation, electrical wiring installation, heating and ventilation setup, and floor reinforcement.
Design Finishing. This encompasses the conceptualization and implementation of design, in line with the client's wishes.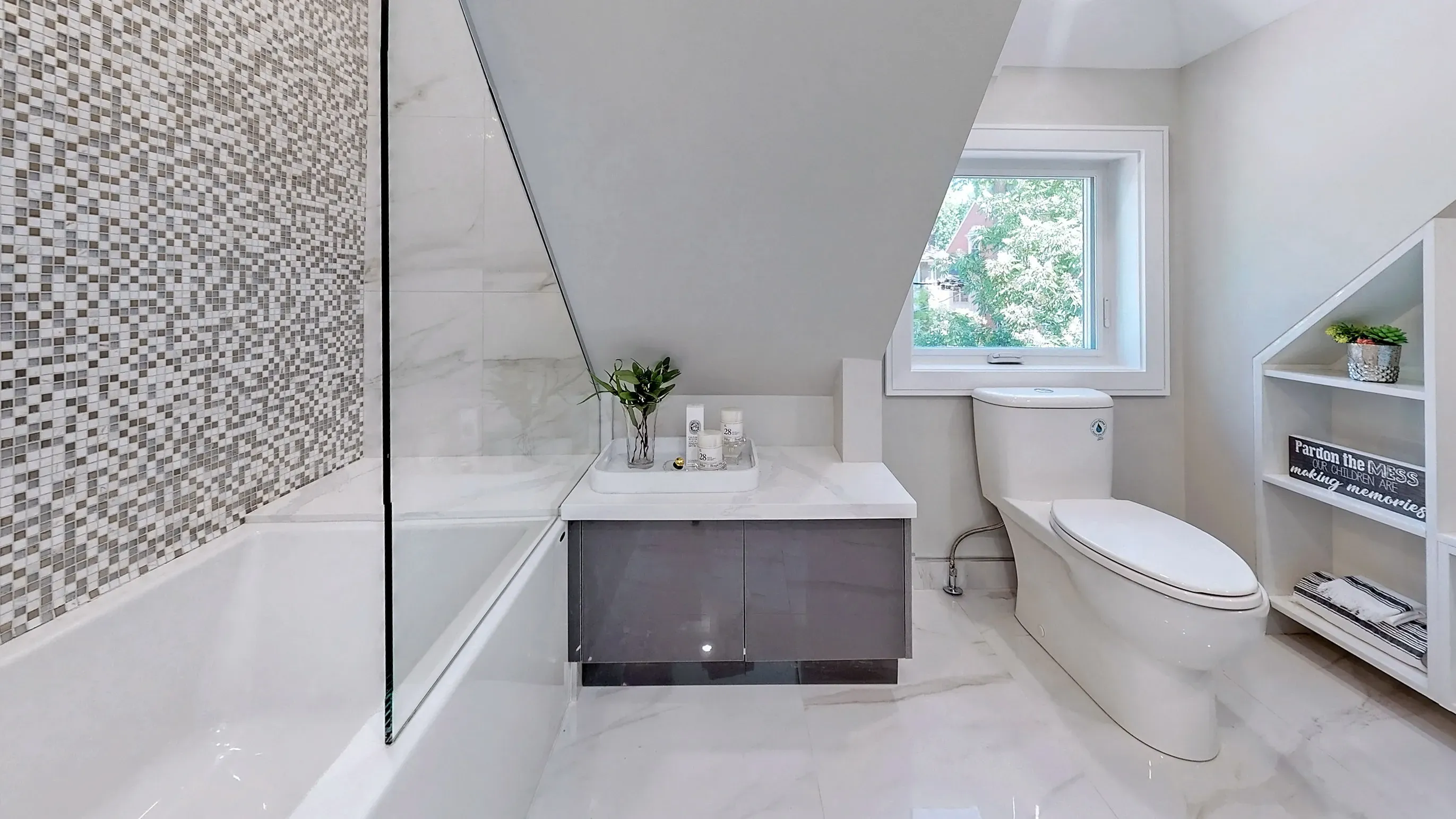 Do You Require Planning Permission for an Attic Conversion?
Attic conversions, generally classified as 'non-habitable,' typically do not require planning permission due to the constraints of existing building regulations. Permission becomes necessary if the roof's structure or dimensions are to be altered. Compliance with building codes, including specifications on volume expansion, staircases, insulation, ventilation, and windows or roof lights, is compulsory.
At CSG Renovation, we have extensive experience in visualizing and expanding rooflines, adhering to Toronto's permitting rules. Trust us to guide you through every step of your attic expansion journey.
We Make All Types of Renovation Simple
We are qualified to do work in all renovation services in Toronto and GTA.
CSG Renovation is a company that offers quality service and 100% customer satisfaction. We make legal basement renovation, office and commercial renovation, townhouse and condo renovation, residential home renovation simple, with our qualified team we take pride in taking care of all your renovation needs under one roof.
We're looking forward helping you
Don't wait to get on the home project you've been thinking about. Our team has alot to offer you!
Why Us
Frequently asked question and all you want to know!
What types of home renovation services do you offer?
At CSG Renovation, we offer a complete home renovation services. This includes kitchen and bathroom renovations, bedroom and living room, basement conversions, home extensions, etc.
Can you suggest design ideas to maximize the functionality and space of a house?
Absolutely, our team can suggest design ideas that are not only aesthetically pleasing but also maximize functionality and space. We aim to create a living space that aligns with your lifestyle and preferences.
Do you handle the permit process for home renovations?
Yes, we handle the permit process on behalf of our clients. We are familiar with the process and requirements, which allows us to efficiently navigate through the bureaucracy on your behalf.
What types of building codes and regulations must be considered?
As professionals, we adhere to all local building codes and regulations. This involves structural safety, electrical systems, plumbing systems, energy efficiency, and fire safety.
What type of materials do you use in home renovations?
At CSG Renovation, we use high-quality, durable materials in all our renovations. We work with everything from natural stone and timber to modern materials like composite surfaces, depending on the project and client's preference.
Do you offer eco-friendly or sustainable home renovation options?
Yes, we do offer eco-friendly renovation options. We can source sustainable materials and implement energy-efficient solutions to reduce the environmental footprint of your home.
Can you work with my existing floor plan or do you offer design services?
We can work with your existing floor plan, but we also offer full design services. Our experts will collaborate with you to develop a design that suits your unique needs and preferences.
Can you provide a detailed cost estimate for my renovation project?
Absolutely, we provide a detailed cost estimate at the outset of every project, ensuring complete transparency. This estimate will include a breakdown of costs for labor, materials, permits, etc.
What is the ROI for a home renovation in terms of increased home value?
The ROI for a home renovation varies widely based on the type of renovation. However, kitchen and bathroom renovations often yield the highest return, sometimes as high as 70-80% of the cost.
What is the most expensive part of home renovation?
Typically, the most expensive part of home renovation is structural changes. Any alterations to the layout, such as moving walls or installing new windows or doors, can increase costs significantly.
How long does a typical home renovation project take to complete?
The timeline for a home renovation project depends on its scope and complexity. A simple remodel could take a few weeks, while a comprehensive renovation could take several months.
Do you offer temporary housing options during renovations?
Currently, we do not offer temporary housing options, but we do our best to minimize the disruption during the renovation process.
Do you handle renovations in historic houses?
Yes, we have experience handling renovations in historic houses and are well-versed in the unique challenges and regulations they entail.
Do you offer partial home renovation services for specific rooms or areas?
No, currently we offer only complete house renovations.
How can homeowners prepare for home renovation?
To prepare for home renovation, homeowners should first define their budget and desired outcome. Then, declutter the space and make arrangements to minimize disruption to your daily routine.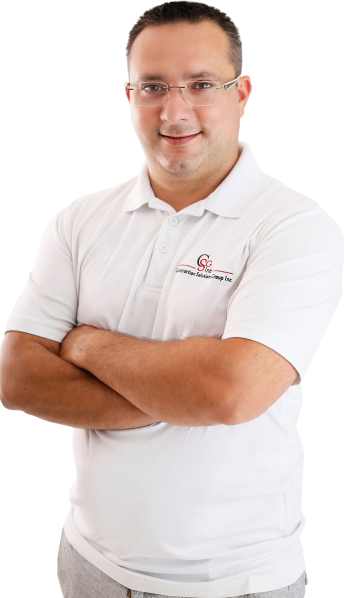 Your Dream Space, Right on Schedule!
Zeev, Founder
Get Free Estimate
and get amazing renovation with remarkable speed!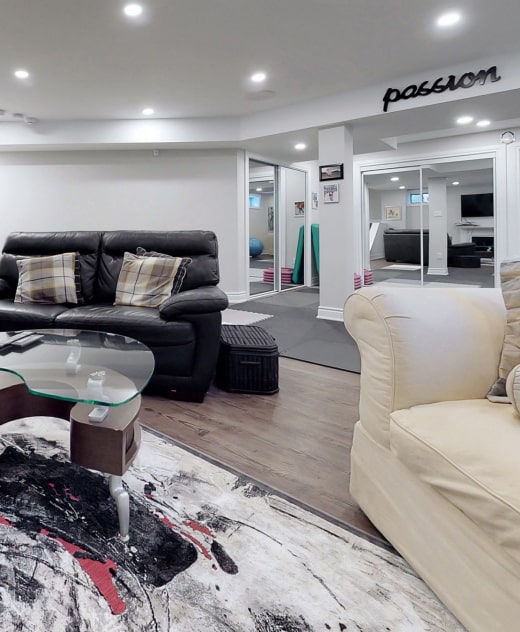 Related Articles
Read our latest articles