CSG Renovation is proud to serve basement renovations in Toronto and all across the Greater Toronto Area. We take a great deal of pride in the quality of basement renovations. We take the time to really listen to our customers, so you can be assured that you will be getting exactly what you need.
A basement is the most underrated space of any house. It can be renovated with sleek design, modern furniture and appliances to make a liveable space. Finishing basement can be a great money spinner too.
We will help you in navigating the planning of basement renovation, getting inspiring design ideas and making your basement a fun place to be in!
At the time of reselling or renting your home, your remodeled and well-decored finished basement will add extra value to your house value. If you are considering the basement renovations of your house in Toronto, start by jazzing up your basement.
This tool is for informational purposes only. It is not a a substitute for a formal project estimate, which will include numerous other factors.

Pricing includes planning, materials, and labour with basic finishings

Level of completion includes drywall, painting, electrical, and plumbing

Pricing is in CAD and does not include GST

Estimates assume that the frost wall is already framed and insulated with a vapour barrier (which is most often the case)
Process
Basement Renovations Cost
The cost of a finished basement renovations varies as it depends on the choice of appliances, systems and devices installed, materials, flooring and lighting. Basement cost varies entirely based on whether you want your finished basement to look simple or luxurious.
Our recommendation would be to check the cost-vis-à-vis feasibility factor after comparing the budget you have kept aside for the renovations project.
CSG Renovation Inc service contractors have a large bouquet of basement renovation service offerings.
Finished Basement Toronto
Finishing basement increases the living space of your home and add more comfort and convenience to your daily life. The cost of basement renovations doesn't pinch as much as remodeling your house or buying a new one. The finished basement should look like your cozy personal space, for that the design should be spruced up to match your persona and likings. Here are some of the examples of design elements that you can consider:
Install a home theater possibly with Dolby surround sound;
Create a cute little office space for your business work;
Dedicate a corner for a tastefully decorated artist's workshop;
Get that dream laundry room designed that you saw in a weekly magazine;
Add in a children's game room for that fiery X-Box session;
Build a bar to showcase the classy single malts of the world;
Get a "Me space" designed to gift those relaxing me times to yourself
Convert finished basements into a cozy little apartment suitable for both your parents and children
Turn it into a rental property for a steady side hustle
Make it a work of art so that every time you step in, your heart gets filled with appreciation.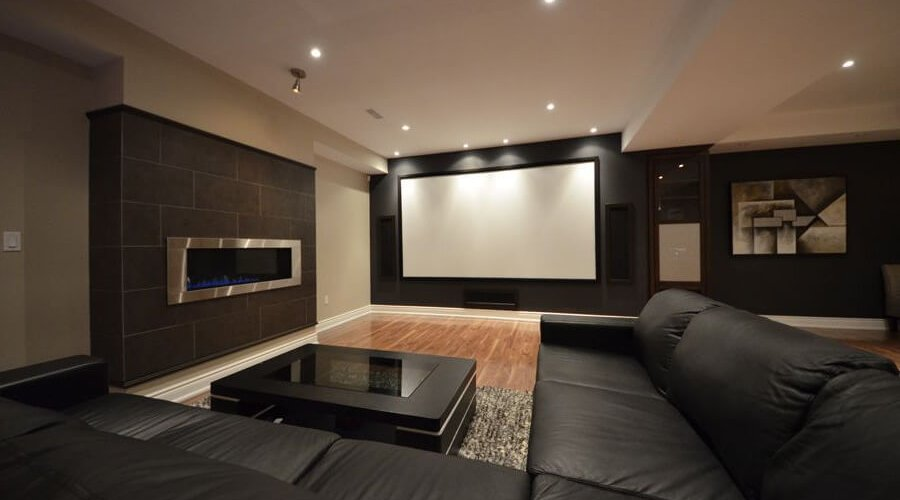 Home theatre
Home theatres allow you to enjoy the beauty of life away from the tiring and boring daily routines. Installing an architectural lighting on the ceiling helps to derive the real movie experience. Adding a carpet to the floor will help to confine sound within the finished basement. The children can now enjoy watching their favorite movies while you also watch your favorite hockey or football team.
Gym
It will cost you just a little investment to avoid the high cost of gym membership and still have perfect workouts by dedicating a corner of your basement for a gym. Buying some free weights, a yoga mat, an exercise ball and an elastic band will set your room ready for the job, as you wait to purchase more equipment with time. Add a large mirror, towels and a cold water refrigerator, plus a wall-mounted TV for viewing fitness videos gives your room the real gym environment.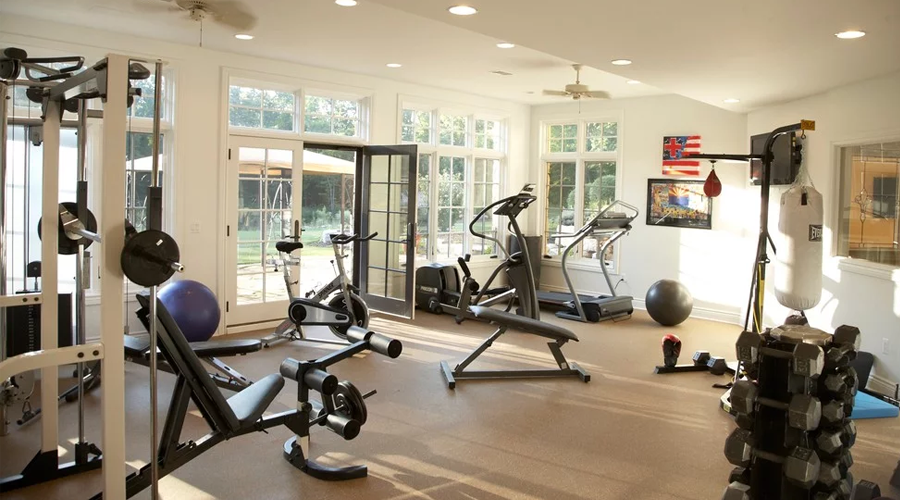 Game Room
Get yourself more fun by dedicating some space for a pool table, tennis table or a ping pong table. That would almost suffice for a small basement, but if your basement has adequate space, then finished basements with more games like bowling are the perfect way to peak your fun.
Play Area
A well-lit section of your finishing basement with adequate space for toys and all playing tools will help attract children away from your busy living room. It is even more ideal for mall basements it provides the best way for children to pass time as they wait for the parents to go through the ling shopping journey in the mall.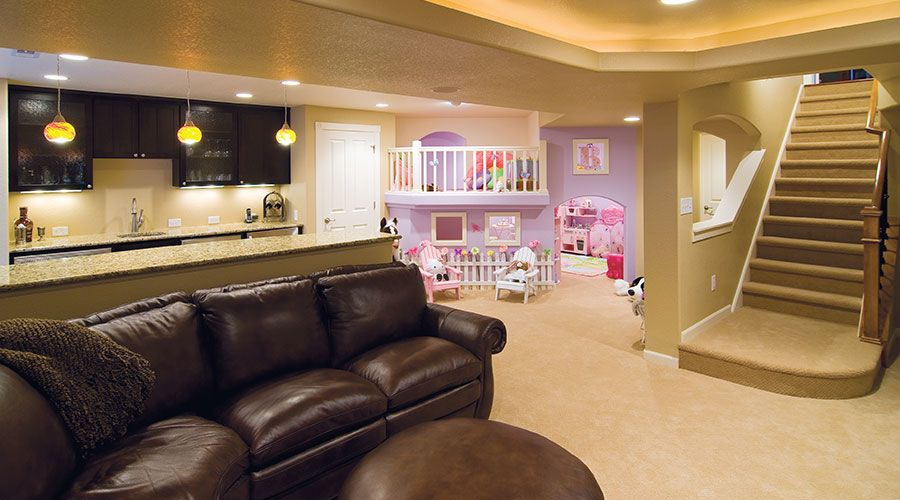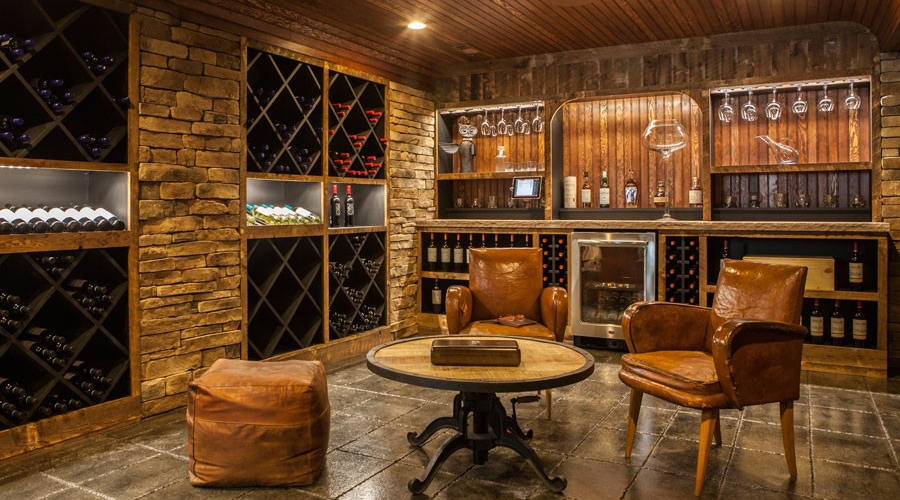 Wine Cellar
There's no better place to have your wine cellar than a finished basement. Sparing a small space in your basement for a wine cellar helps you avoid the chaotic public wine spots, so that you can entertain your friends and guests in a peaceful environment. You are also able to buy your wine at wholesale price and keep it at the basement cellar as you wait to enjoy it at your pace and peace.
Bar
Including a bar in your basement design is a worthy temptation if you love beer and partying. We can also redesign your finished basement to include a bar without consuming much space. This way, you are able to entertain friends in the most convenient way ever. And the beautiful part of it is that you can always design this section yourself to suit your style, leaving only the plumbing and electrical work for the experts.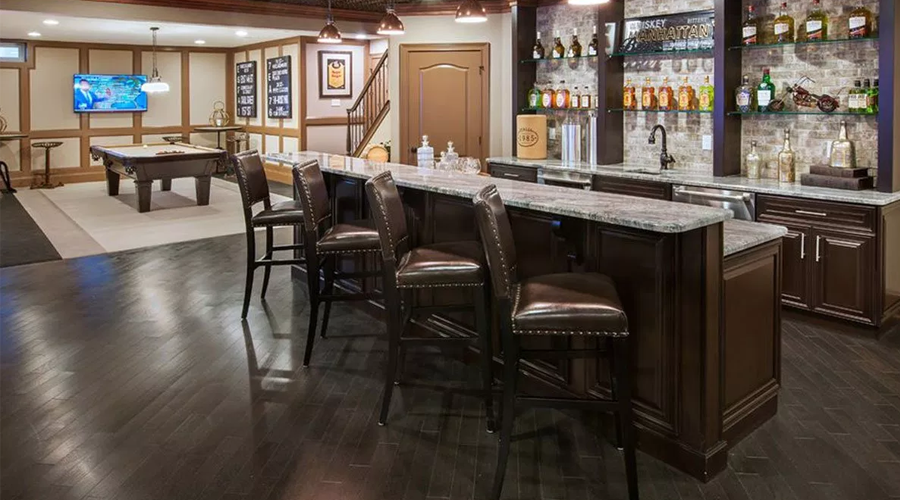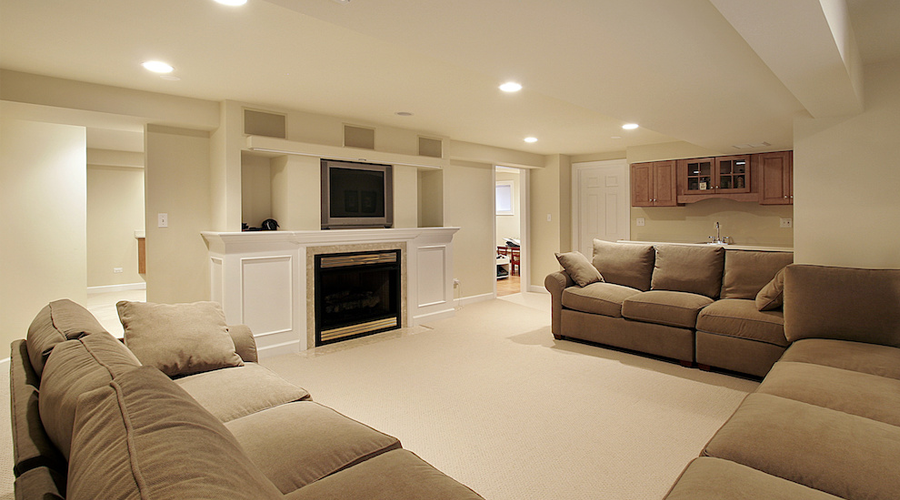 Living Space
An enhanced living space that provides a space for kids to play or some quiet home office has become so fashionable. Getting the best contractor in our company for the job will ensure there is harmony with the main living room and the rest of the basement, so that the additional room does not interfere with your desired style for the living room.
Bathroom
Nothing makes your finished basement more luxurious than to have a basement bathroom to help avoid having to move back to the main floor. Improve the quality of your basement by adding a bathroom next to your basement guest suite, or just having it as a standalone bathroom.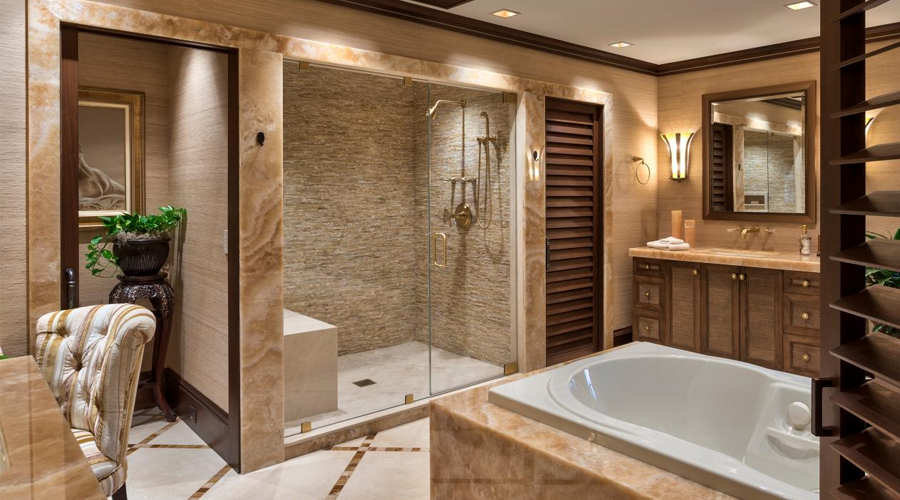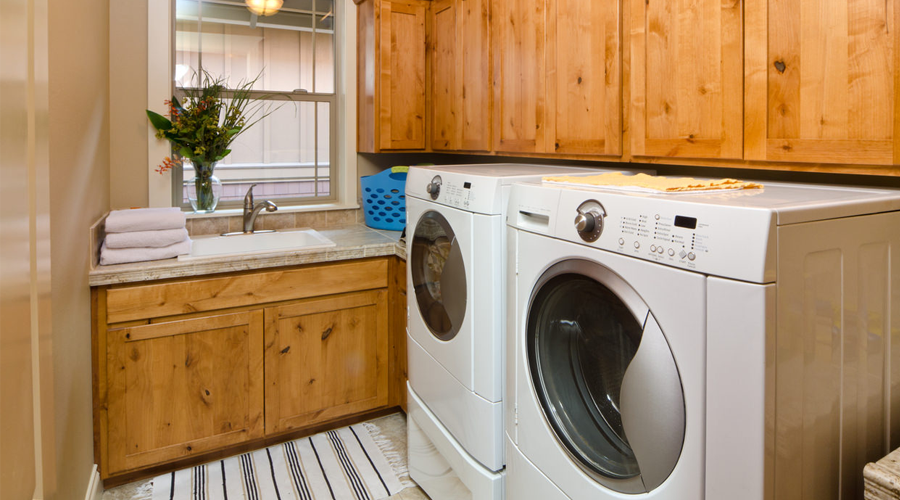 Laundry Room
The sound from the laundry can be so annoying, especially when you just want some peace of mind. Having a basement laundry ensures that the rest of the family stays at peace without the squeaky sounds from the laundry.
Lighting
If you are constructing a new basement as part of home improvement, it is important to ensure proper lighting. Even if not new, you may still need to improve the lighting when you renovate the basement to provide coherence with the main floor and improve the aesthetic quality of the basement area.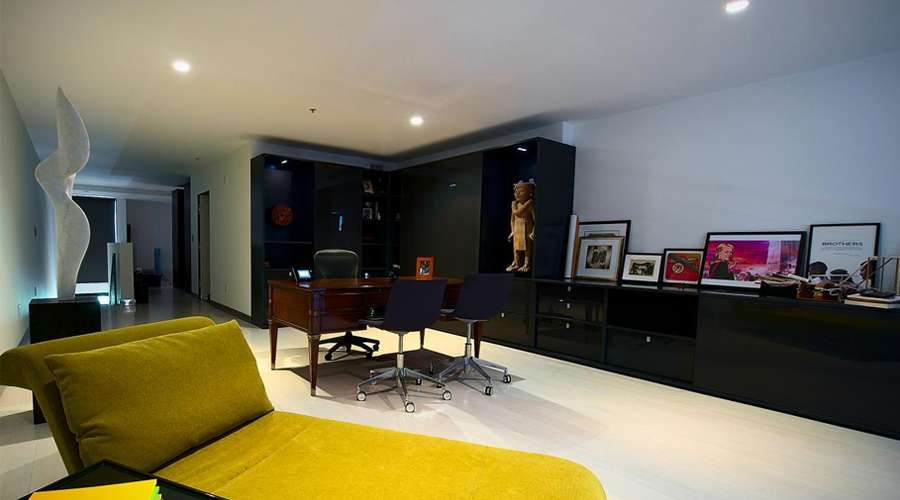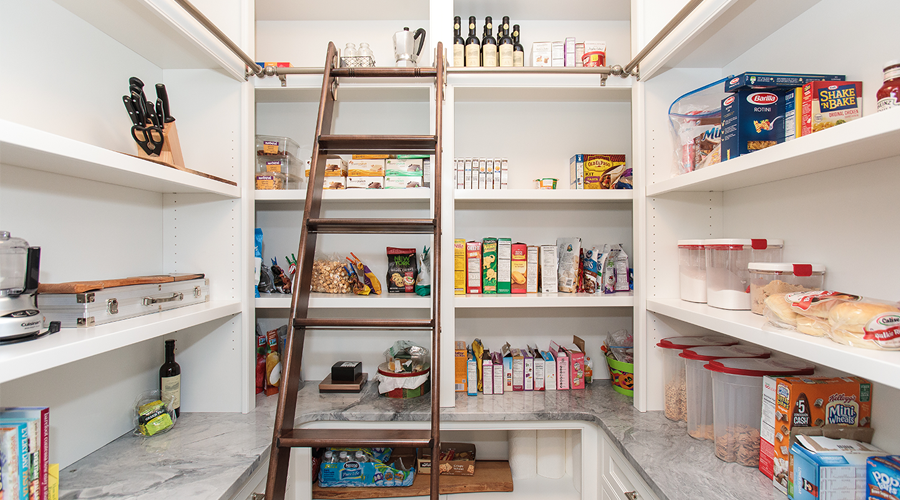 Pantry
The finished basement is the best place to locate an additional pantry for your dry non-perishable goods and household supplies. All you need to do a complete cleanout and treatment for insects and critters. The pantry needs to be kept waterproof to ensure no moisture touches your food and other goods.
Kitchens
Adding a small kitchen in your basement with a fridge and heating area will help you avoid movement back to the main kitchen when you are handling other tasks or resting in your basement. This is a common feature in most modern basements, and helps to reduce the hassle between the floors.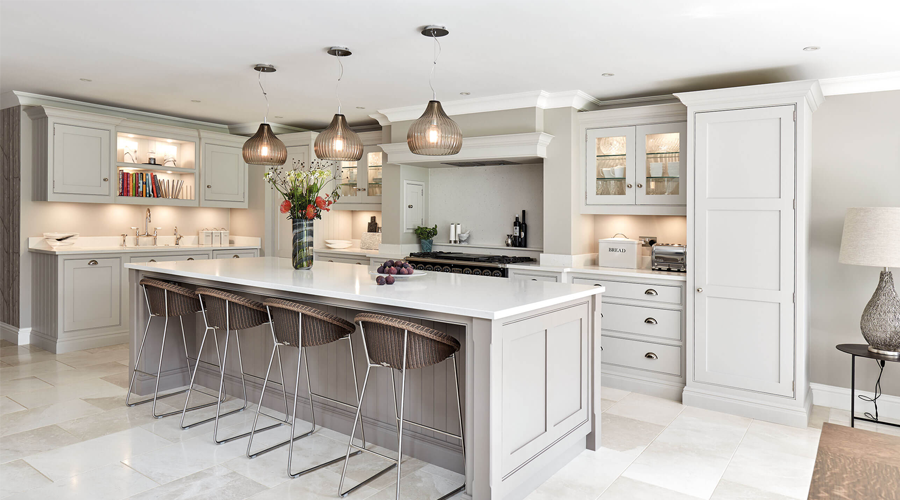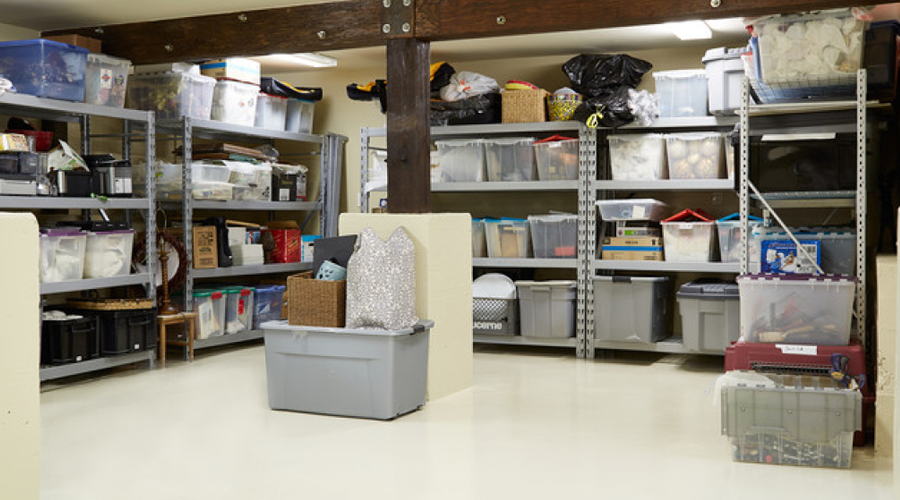 Storage
Basement storage is a clever way of utilizing space. Whether you need to install cabinets or drawers or just declutter your home, the basement is the best to opt for. Keep your stuff safe, but still out of sight.
Guest rooms
Having a basement guest room is ideal for hosting aged parents, adult-children, your child's nanny or any other guests you may have. We provide numerous basement guest room ideas that go well with everyone's unique taste.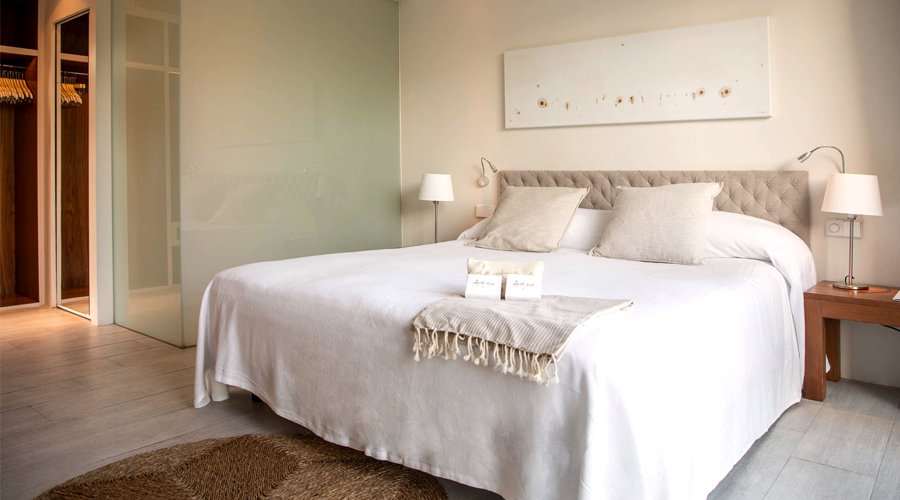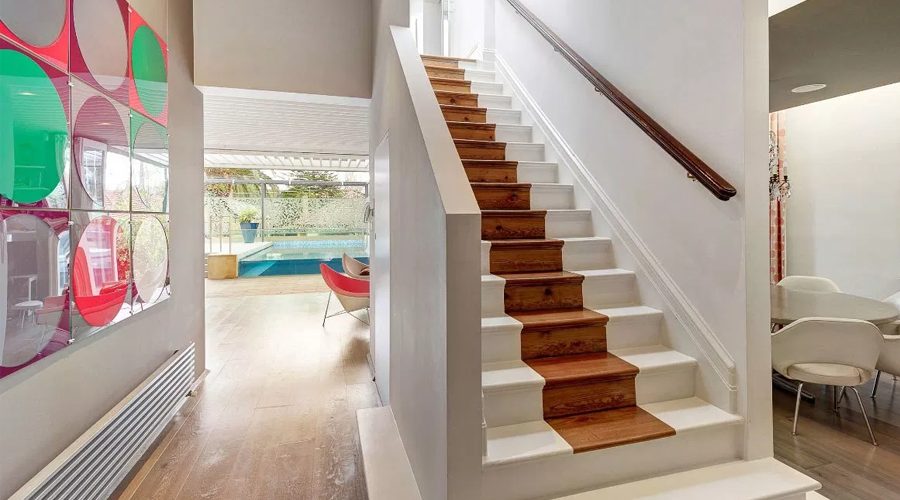 Stairs
Basement stairs are similar to other stairs in many ways, but there are some slight differences, depending on how you intend to use you your basement. It's important to consider the material and design for your basement stairs, in order to get the best experience when using the steps.
Walk-out
Basement walk-outs can also serve as an extra entrance to your basement, and even adjoin to other rooms of your choice. Having a basement walk-out in your renovation plan is important in ensuring your privacy while at the same time connecting the basement with the rest of the house.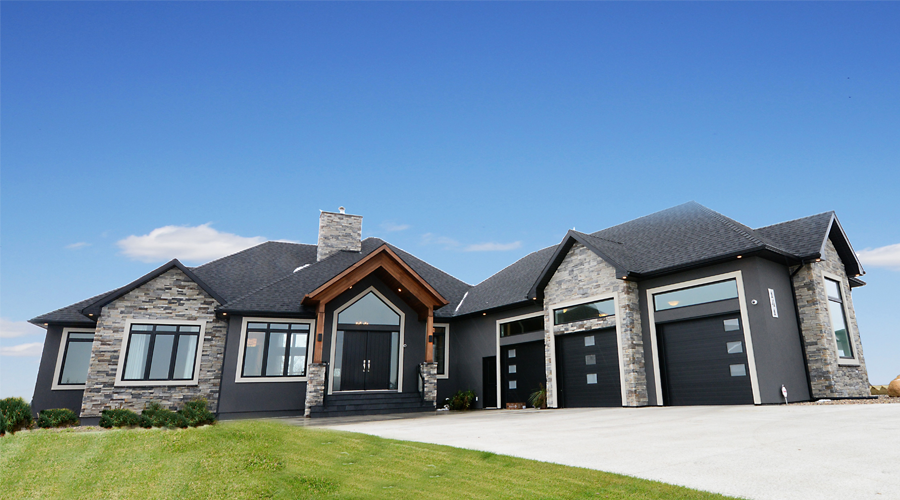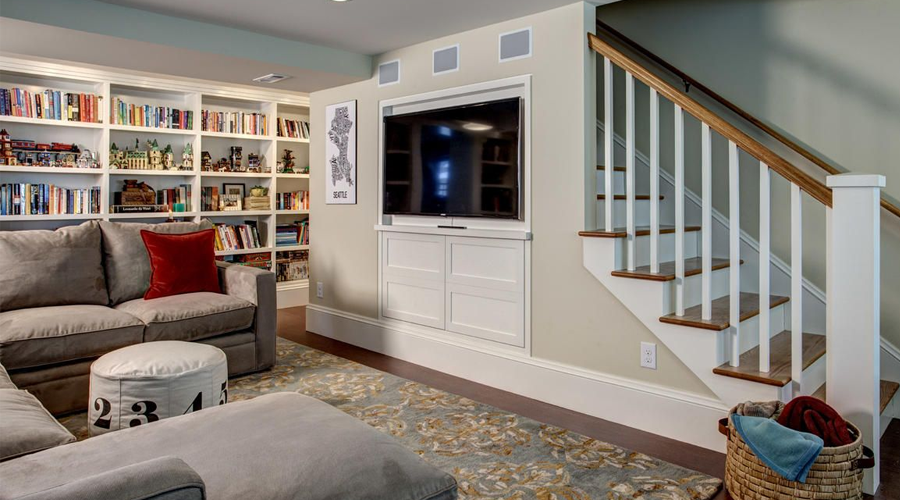 Rec room
Nothing brings more joy to the members of your family than an extra room for recreational activities. Your basement rec room can be designed for a specific recreational activity or subdivided into different sections for different activities. Basement rec room ideas can include a gym, home theater, library, children's play area, pool and many more
Fireplace
A basement fireplace is a creative and fun way of spicing up your basement reno by adding more light and making it more cozy. It not only reduces energy bills, but also makes up for the lack of natural light in the basement.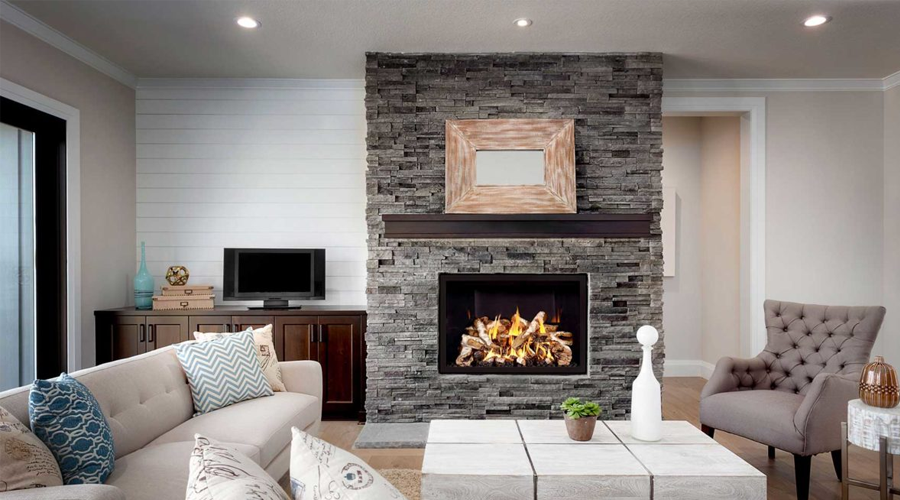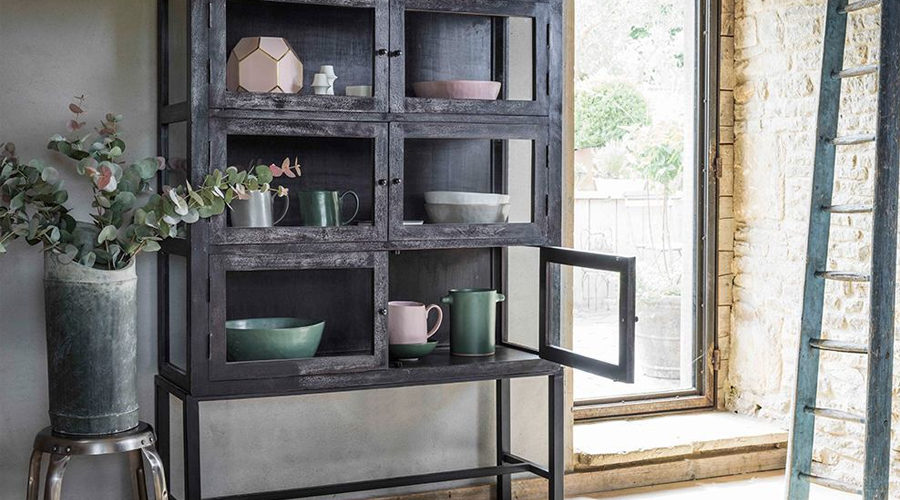 Shelving
Shelves are very vital in a decluttering process, which is why you need to let the pros handle your basement shelving. This is a very easy way to organize your basement and get more storage space.
Apartment
Turning your basement into an apartment is one way of earning extra income, or hosting a relative in need. How beautifully and functionally done your basement apartment is, greatly determines how much it would be worth. With everyone looking for affordable housing, it is an investment that never goes to waste.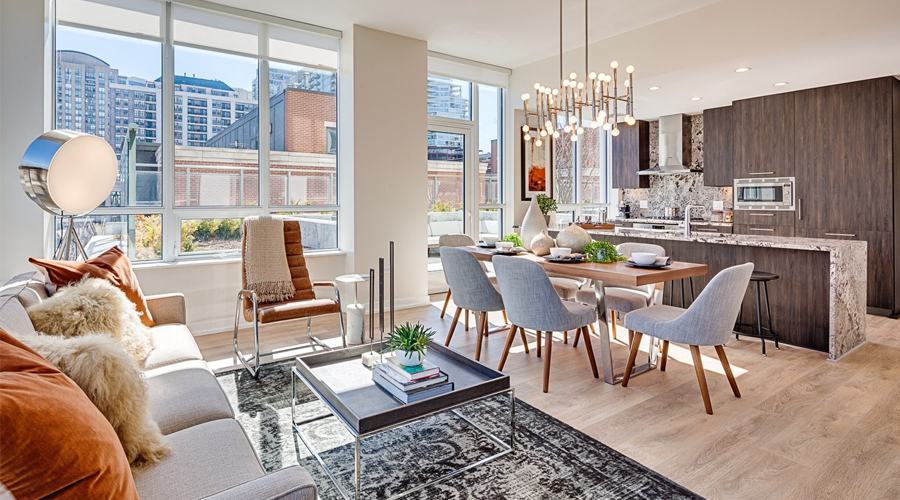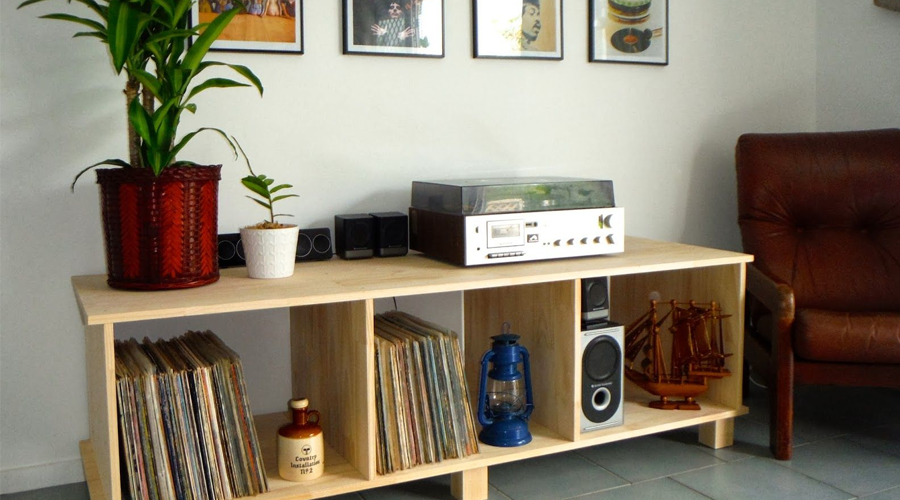 Vintage
You definitely have something old or antique that is dear to you. Instead of doing away with it, or letting it formlessly around your house, basement vintage remodel is the best way to breathe life into your old treasures and creatively decorate your basement.
Bungalow
Creating a walk-out for your bungalow basement comes with a lot of benefits. Besides increasing natural light and extra living space, you can also use it for a basement apartment. Moreover, it adds a visual appeal to your bungalow.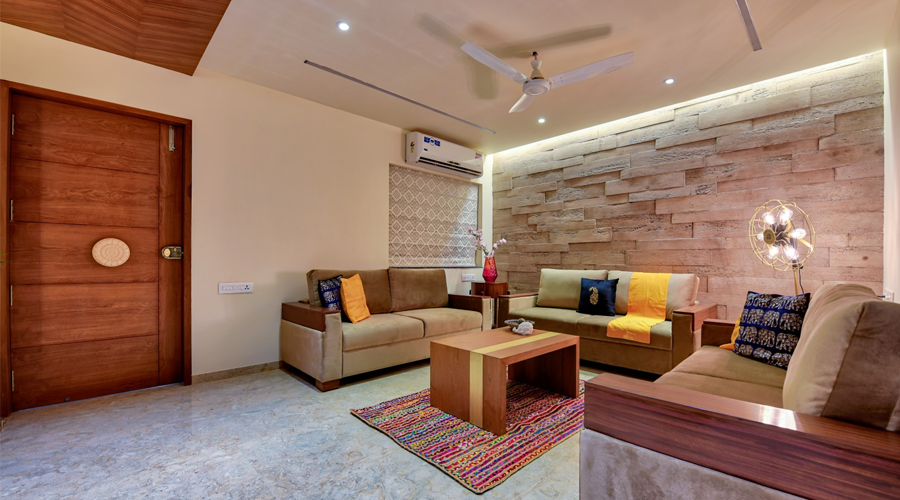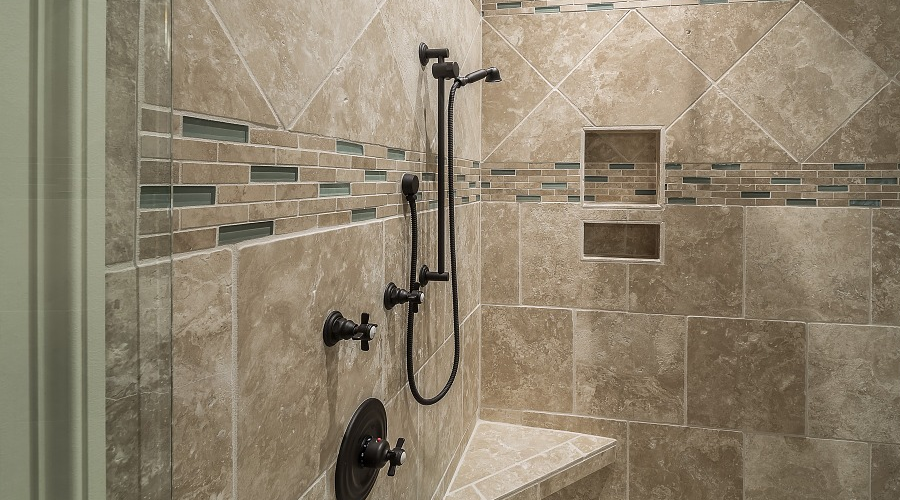 Showers
A basement bedroom, guest room or basement apartment, all come with the automatic need for basement showers. Professional basement renovation companies can install basement showers without breaking the concrete and let you have your extra bathroom.
Other works:
Plan
Paint
Fixtures
Accessories
Hand selected materials
Plumbing
Electricity
Gas
Basement Renovations Materials
You will surely marvel at the extent of our expertise and range of materials when we finally finish your basement renovation project.
We offer a wide range of products that include:
Double-paned windows that are energy efficient
Six-paneled, French and Bidfold steel doors
Ceilings without sagging, and are mold-resistant
Flooring options: Tile, carpet and wood
Full Bathrooms on the basement
Well-lit basements
Waterproofed walls
Basement staircases
The reason we are the best basement contractors in Toronto is the perfect quality of our basement renovations and construction and basement finishing products. We select the best materials like basement tiles, floors dehumidifiers that are efficient in energy consumption. We offer a warranty of 50 years against mold and moisture to make sure you attain the highest levels of comfort. All our services and basement products are exclusively made and installed by our company.
Our Basement Renovation Services
Our goal is to ensure a wonderful experience for every client that hires our services.
We offer full customer support throughout the process. Our renovations service package comes with consultation, designing and construction. Here is what you can expect from us:
Funding
Our financing options are simple and easy to use, depending on what suits your needs the most
Consultation services
We offer free consultation services for our clients, regarding every critical element involved. We help our clients calculate what is viable for their renovation budgets depending on the average basement renovation cost.
3D Designs
We let you into the idea of how your building will look like, by using first class software for professional renovation.
Warranty
Apart from the manufacturer warranty that come with our specially chosen materials, we also offer warranty for the services that we provide.
Why Do Our Clients Love Our Basement Renovation Service So Much?
Achieving 100% customer satisfaction is our ultimate goal, whenever our company offer any service. We endeavor to transform your basement and let your dream come true. Based in Canada, our company is committed to professional service, and our honesty in service is what builds our clients' trust in us. Our renovation basement services are very affordable, with the cost per square foot being among the lowest in Canada.
What Are Our Clients Saying