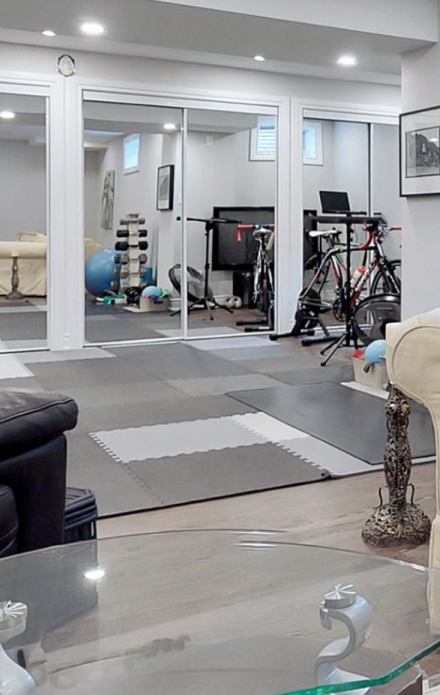 Basement Renovations in New Tecumseth
quality craftsmanship & 100% customer satisfaction
CSG Aftercare
Excellence Program
Lifetime
Limited Warranty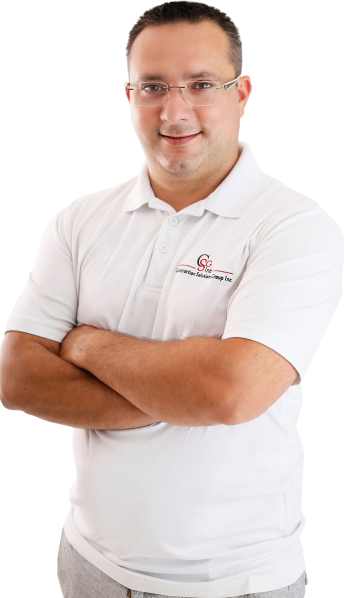 Your Dream Space, Right on Schedule!
Zeev, Founder
Our Advantages
Detailed and accurate estimate
5 Million liability insurance
Guaranteed time frame
Limited lifetime warranty
5% Price beat
Post-renovation support
Licensed & insured
Top quality materials
What Our Clients Say
You Can Review Us On Platforms:
Latest Reviews:
All

Google

Homestars

Video
5
Our condo renovation was a very stressful process, but luckily the least stressful part was working with Zeev and Vitalii. We were given a four to six weeks estimate and they completed the renovation in four weeks and two days, which is great and we are very happy with the result.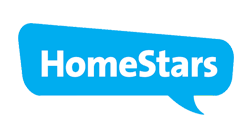 10
It was a really great experience – from the very beginning when we meat Zeev for the first time, and all the way through the end, when we had our handshakes upon the project's completion. Every aspect of the project, each step in it, every detail, question, requests, suggestion, changes, additions – all was so easy to communicate. Knowledge about condo's rules, their specifics, readiness to follow each and all of those requirements, friendly chats, help and advise – all that was a norm during the project.
In simple words: a stressless renovation everyone would wish for.
Recent Projects
You can click before / after photos to compare
Basement

Commercial

Condo

Home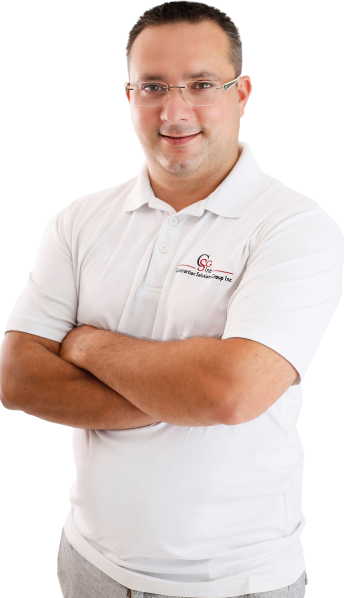 Your Dream Space, Right on Schedule!
Zeev, Founder
Basement Renovation Calculator
Get estimated budget for your project!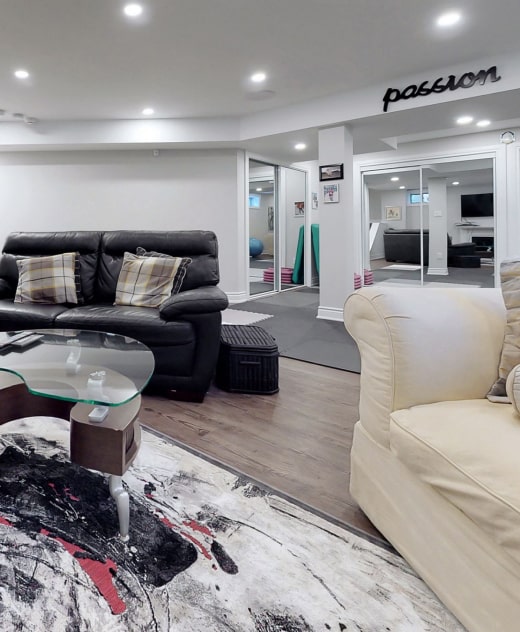 Basement Remodeling Process
Why Choose CSG Renovation?
Usual renovation experience
Management problems

Unclear price changes

All materials hassle on you

Minimal or no design

Unprofessional labour
CSG Renovation
Start-to-finish customer support

Upfront transparent proposal

Materials ordered & delivered

Experienced design help

Professional, certified contractors
Basement Renovation in New Tecumseth
Basements renovation in New Tecumseth provides extra living space and helps improve the market value of a building. Several homeowners use their basements for special purposes like a library, wine cellar, studio, or storage. Renovating a basement becomes necessary over time due to excessive or inadequate use.
Considering a home office, entertainment space, or an extra relaxation area? Basement renovation in New Tecumseth, led by CSG Renovation, can revolutionize your home. We specialize in transforming unused basements into home theatres, gyms, or guest suites, catering to your unique needs with style and practicality.
Our proficient team, competent in a vast array of services, efficiently performs sanctioned basement renovations in New Tecumseth, magnifying your home's charm. We're not merely contractors, but a full-fledged renovation company, and therefore, executing your ideas is within our reach.
Basement Renovation Services Types
There are several classes of basement renovation services in GTA and beyond. These services range from basic basement remodels to complex tasks.
General Basement Renovations. General basement renovation is a comprehensive process involving a wide array of services aimed at enhancing and revitalizing your basement. At CSG Renovation, our offerings span from flooring and insulation to lighting, plumbing, electrical services, and wall construction. We manage every step of the basement renovation process, providing bespoke improvement strategies to convert basements into attractive, practical spaces.
Basement Finishing. Basement finishing in Tecumseth involves the process of refining a raw basement into a finished and aesthetically pleasing living space. It slightly differs from merely renovating a basement which involves changing the outlook of a previously finished basement. The functions of a typical basement finishing company include the selection of appropriate wall covering, room demarcation, fixture fittings, and application of appropriate basement finishes. Trust in CSG Renovation, our basement renovation company, to assist you. We excel in upscale basement transformations, turning overlooked spaces into practical and aesthetically pleasing areas.
Basement Underpinning. Underpinning is a specialized basement renovation service that involves deepening the existing foundation of a basement. This task, known as the 'underpinning basement', requires the skills of a team from CSG Renovation to prevent any risk of structural instability. By extending your basement's foundation, we can create additional headroom, cleverly conceal support columns, water heaters, or cooling systems, and enhance your property's structural integrity. For homeowners in the GTA, underpinning can also significantly increase your property's market value.
Legal Basements. If you wish to do a basement renovation in New Tecumseth, you must be aware of certain local rules and guidelines. Any New Tecumseth basement renovation that fulfills these local building rules is known as a legal basement. A legal basement is designed to provide maximum comfort and security for people and their properties. These guidelines include predetermined window and door sizes, enough room space, good ceiling height, and adequate foundation depth. CSG Renovation expertly ensures your basement meets all local regulations, crafting safe and compliant spaces with detailed design and construction.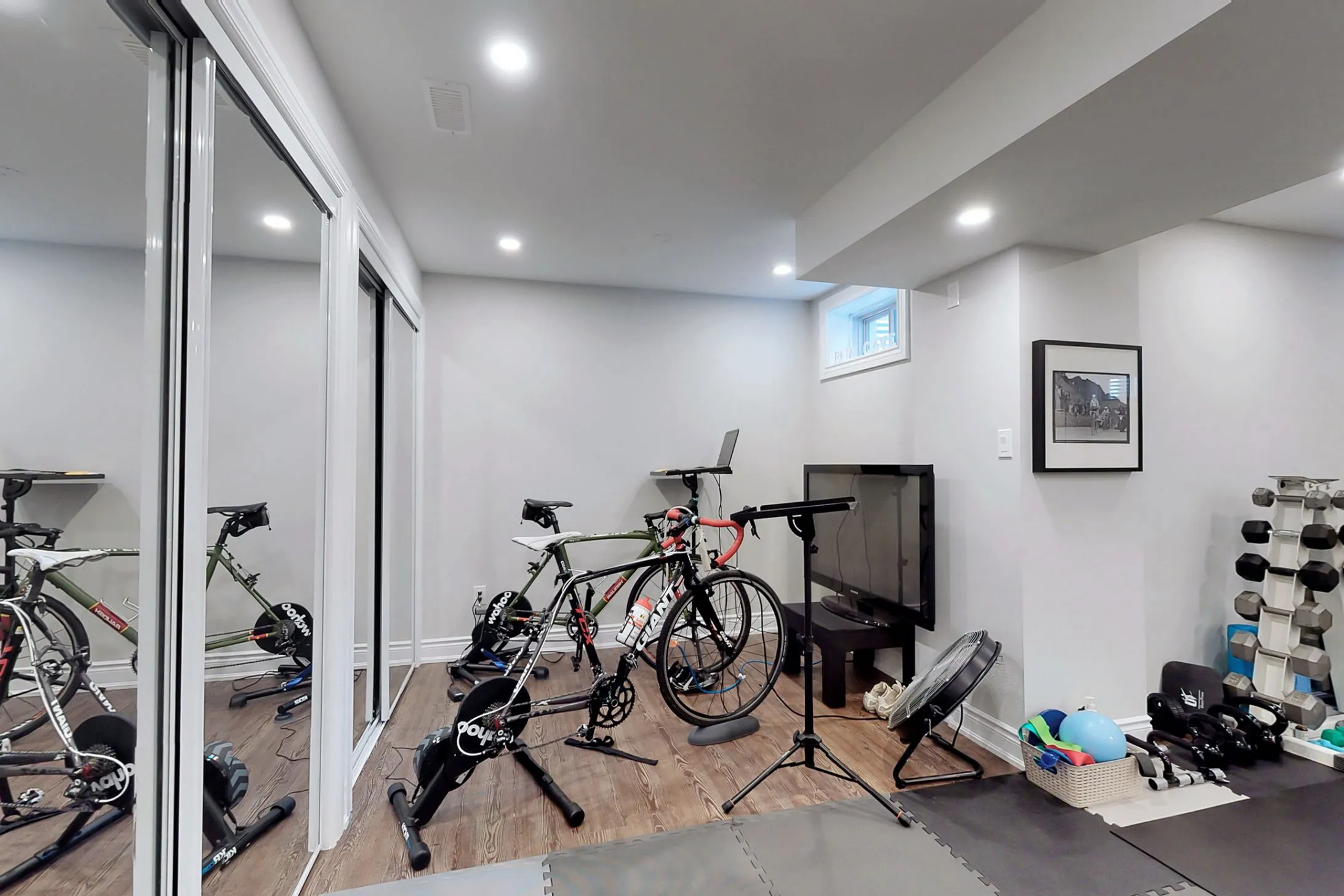 Our Basement Renovation Company
By revamping this often-forgotten space into a fashionable basement, it evolves into an engaging part of your home where you'd love to unwind. The process of a basement renovation involves comprehending a host of factors, including zoning laws, building codes, and refurbishing rules. CSG Renovation, with its integrated services, simplifies these complexities, promising a seamless and stress-free experience.
Alongside basement improvements, our service offerings also entail basement leak resolution and insulation, confirming our role as your all-encompassing solution. Contact our renovation company in Ontario today and let CSG Renovation design an unfinished basement that suits your lifestyle!
We Make All Types of Renovation Simple
We are qualified to do work in all renovation services in Toronto and GTA.
CSG Renovation is a company that offers quality service and 100% customer satisfaction. We make legal basement renovation, office and commercial renovation, townhouse and condo renovation, residential home renovation simple, with our qualified team we take pride in taking care of all your renovation needs under one roof.
We're looking forward helping you
Don't wait to get on the home project you've been thinking about. Our team has alot to offer you!
Why Us
Frequently asked question and all you want to know!
Do I need a permit to finish my basement in New Tecumseth?
Yes, in New Tecumseth, you typically need a permit to finish a basement, especially if you're changing the structure, altering the plumbing or electrical system. We assist our clients in understanding and acquiring the necessary permits.
When should you not finish a basement?
You might want to reconsider finishing a basement if there are serious structural issues, excessive moisture problems, or if the basement regularly floods. We can help you identify these problems and provide a professional assessment of the feasibility of your renovation.
How can homeowners prepare for basement renovation?
Homeowners can prepare by clearing out the basement, making decisions about the design and function of the space, setting a realistic budget, and be prepared for some disruption while we renovate your basement.
Is it cheaper to complete the basement or add a second story?
It's generally cheaper to finish a basement than to add a second story because fewer structural changes are needed. Adding a second story involves altering the home's foundation and structure, resulting in significant costs comparable to creating a new basement.
What are unexpected issues during basement renovation?
Unexpected issues can include the discovery of mold, pests, or structural damage that wasn't apparent until the renovation began. Plumbing or electrical issues can also arise if these systems are outdated or improperly installed.
Are design services offered or is a separate designer required for basement renovation?
We offer comprehensive services, including basement design. Our experienced team of designers can work closely with you to ensure that the final result matches your vision and needs. However, if you prefer to hire a separate designer, we're flexible and ready to collaborate.
What about protecting the rest of the home during basement renovation process?
We're committed to minimizing disruption and damage to the rest of your home. This includes using dust barriers, protecting floors, cleaning up our work area at the end of each day, and carefully scheduling work to minimize noise and disturbance.
Are maintenance or follow-up services offered after basement renovation is complete?
Yes, at CSG Renovation we stand by our work. We offer maintenance and follow-up services to ensure that you are fully satisfied with the outcome and that the renovation holds up over time.
What type of insulation is used in basement renovations and what is its impact on energy efficiency?
We typically use spray foam or rigid foam board insulation in basements, as it provides superior moisture control and thermal resistance. Good insulation reduces energy costs by preventing heat loss in winter and keeping the basement cool in summer.
How do you ensure that basement renovation is completed within budget and on time?
We have rigorous project management processes in place. This includes detailed planning, budgeting, and scheduling before work begins. We then monitor the project closely, communicating with you regularly to ensure that we stay on track.
What are the challenges of repairing basements in older homes?
Older homes can present challenges such as outdated electrical and plumbing systems, structural issues, and possible presence of hazardous materials like asbestos. Our team is experienced in dealing with these issues and we take all necessary precautions during the renovation process.
What safety precautions are taken during a renovation residence?
At CSG Renovation, we prioritize safety above all. This includes using personal protective equipment, ensuring safe use of tools and equipment, adhering to local building codes, and maintaining a clean work site to prevent accidents.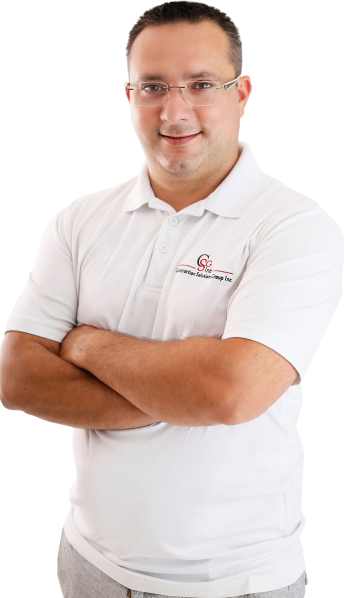 Your Dream Space, Right on Schedule!
Zeev, Founder
Get Free Estimate
and get amazing renovation with remarkable speed!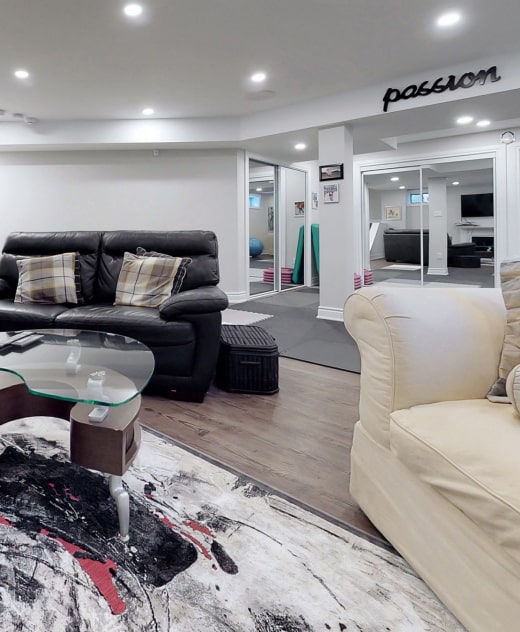 Related Articles
Read our latest articles