Renovate a Basement in Clarington
The homeowners in Clarington are probably wondering if basement finishing services will be worth it. It can take time, money and requires complex renovation projects because not only are we repainting walls!
Hiring the proper renovation experts for basement renovation service is crucial for a smooth process.
CSG Renovation can be your go-to team when it comes to renovating basements in Clarington and offer great tips on how you should prepare.
A well-renovated and finished basement can provide all kinds of benefits that might not have occurred to you before – let CSG Renovation help make them happen! If you've been thinking about turning your renovated basement into a livable space, it's time to stop waiting.
OUR BASEMENT RENOVATION SERVICES IN CLARINGTON
With a large footprint and endless potential, semi-basements can be transformed into living areas where you spend time with family, friends, and co-workers. Attention to detail is vital with regard to building codes or zoning rules that could affect the basement remodeling process. To avoid any safety hazards, these are reasons why turning towards professional technicians will ensure your peace of mind while creating a fantastic space in your renovated basement!
CSG Renovation is a great team that offers homeowners custom basement renovation Clarington solutions to meet their unique needs and help them make informed decisions. Our services range from design ideas and comprehensive information about the process to providing financing options for those who need it!
An extra bathroom is the first option that comes to mind when it comes to Toronto basement renovations. Having an extra bathroom is by no means a luxury, but a necessity! And with CSG Renovation this will become a reality. This is a special kind of renovation that includes many pitfalls that an average person cannot handle: additional waterproofing to prevent leaks, insulation of wiring, proper connection of electrical appliances and ventilation systems.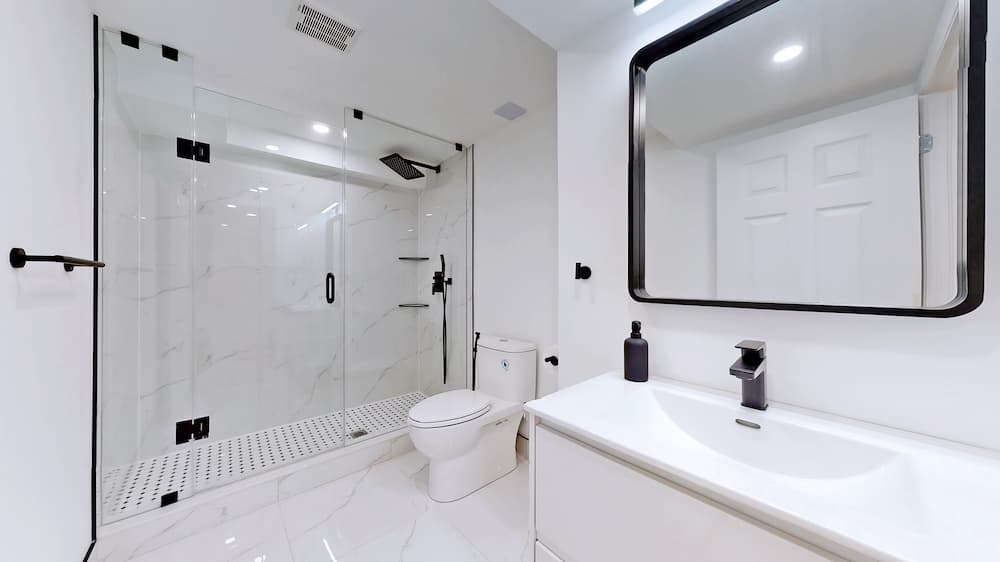 Adding a small kitchen in your basement with a refrigerator, work area, and heating area can help you avoid moving back into the main kitchen when you're doing other things or relaxing in the basement. This is a common feature of most modern basements, and it helps reduce the hassle between floors while adding functionality.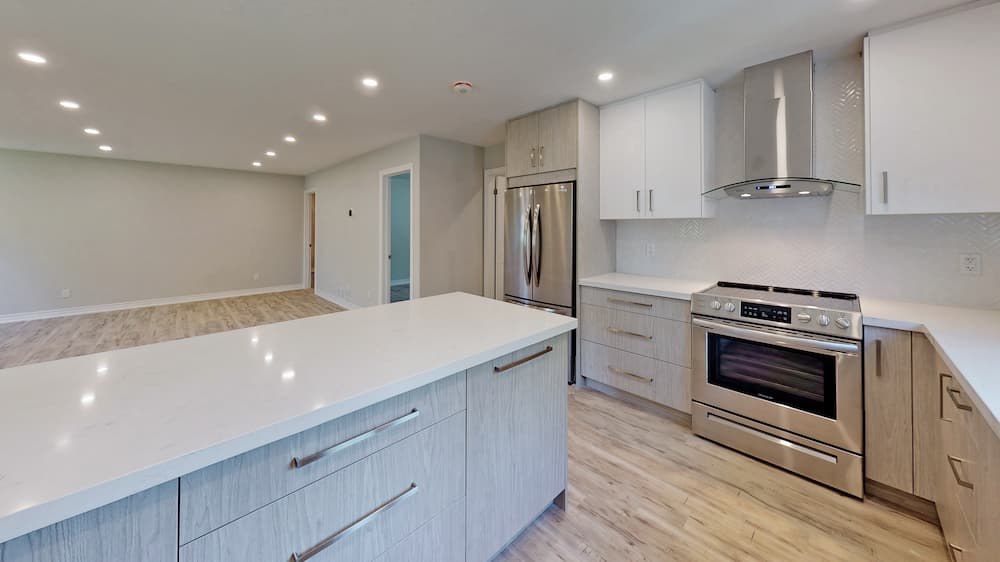 If your basement is sitting idle, consider turning it into a basement apartment. It may sound utopian, but by outfitting your basement with all the furniture you need, replacing the wiring, fixing the ventilation, and introducing modern amenities, your guests will feel right at home. The team at CSG Renovation has years of experience in renovating basement into a separate apartment in accordance with all building codes. We provide our own design project on the proper zoning of the space and quality basement finishing, so you can be absolutely sure of the legality of such basement apartment renovations.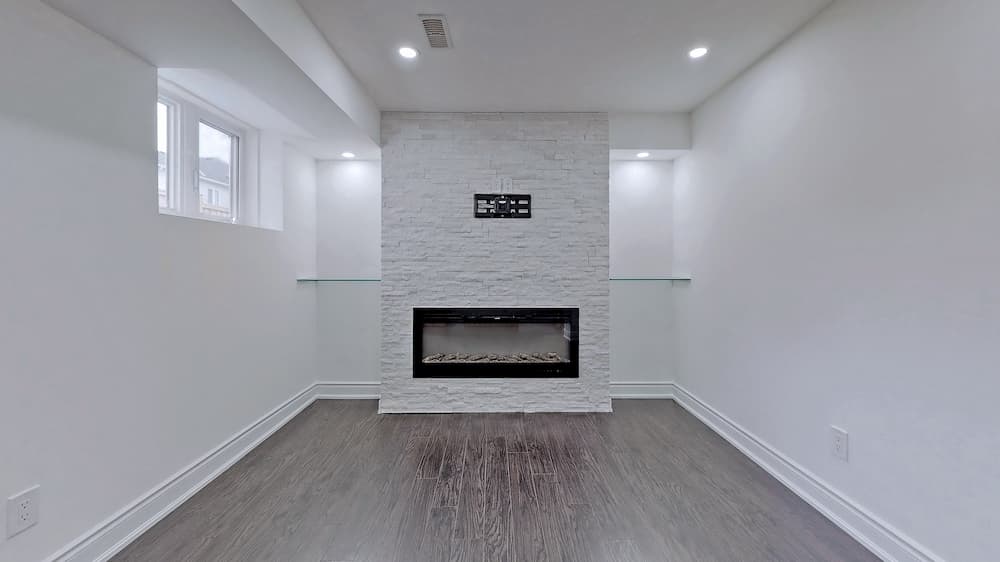 Renovation of the basement into a gym or yoga area is gaining popularity, because it allows you to save on expensive subscriptions and make exercise as comfortable as possible. And no, this is not a utopia! Converting your basement into a gym is a great investment in yourself, your health and the future of your home in the event of a resale. But despite the seeming ease of the job, this type of remodeling has many considerations that must be taken into account: the ventilation system must be installed and working perfectly, and the flooring must be non-slip and suitable for exercise.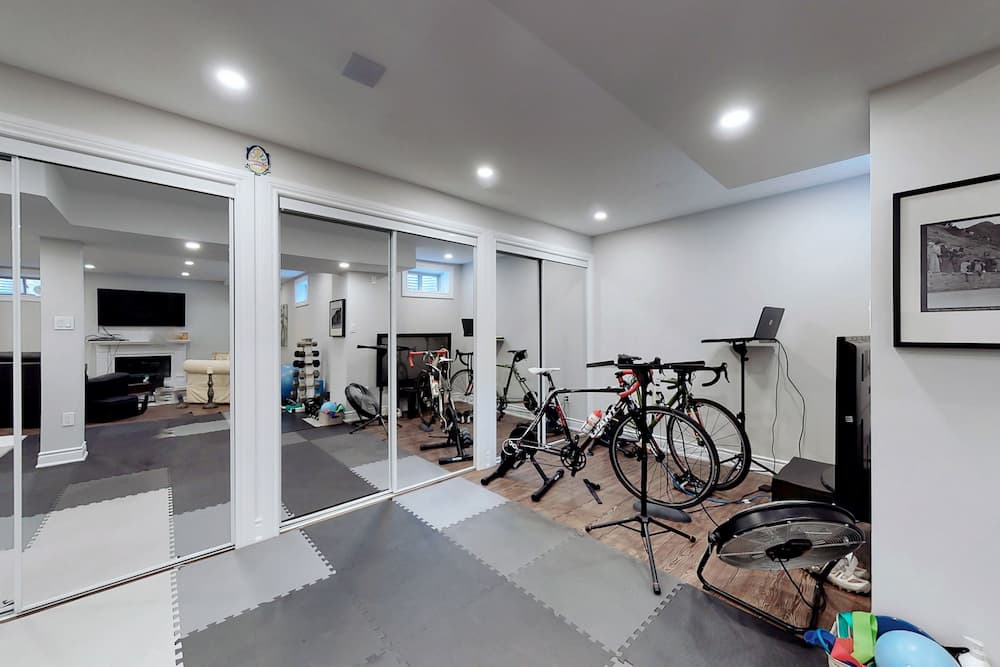 A finished basement is a smart use of space and the best place to put an extra pantry for dry non-perishable groceries and storage for your household supplies. Extra cabinets and drawers will help keep your belongings safe but out of sight. If you decide to place a pantry in your basement, it should be waterproof and also fully insect-proof.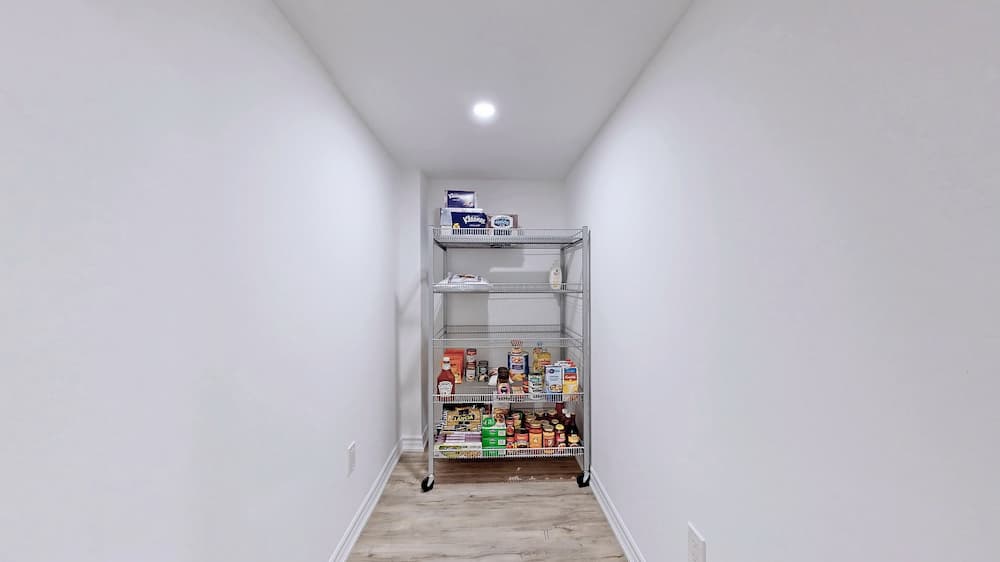 A bar in the basement is a great solution for those who like noisy companies where they drink alcohol. Adding noise insulation, an excellent sound system, a bar counter and a dimmed light, you can get a great home bar, which will suit the taste of even the most avid bar lover. You can always decorate your bar in accordance with the style of the whole house, leaving only the plumbing and electrical work to the specialists.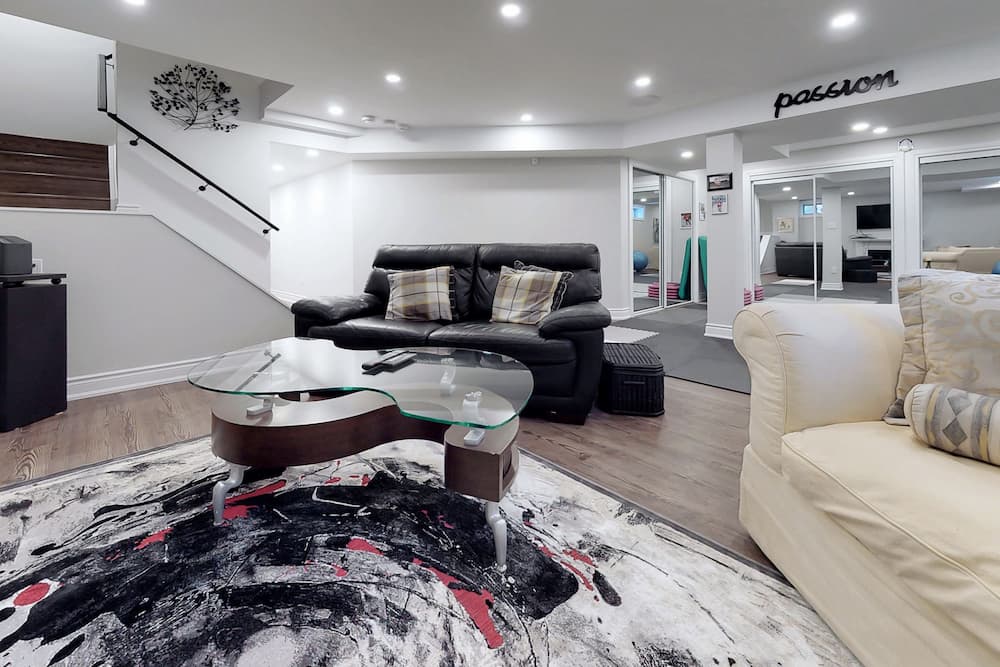 BASEMENT FINISHING PROCESS IN CLARINGTON
Renovating basement with CSG Renovation is the best decision you can make for your home. From the overview, it might look like an unachievable process that takes time and costs money – but only if you haven't turned to us!
You can ultimately put your home in our professionals' hands. It is easy with CSG Renovation's reputation, based on years of experience in basement renovations and repairs.
The CSG Renovation team provides a free consultation, assesses your basement, takes measurements, and clarifies the structural features of the basement.
3D Design And Visualization
We provide a project of the future basement by using first-class software for professional renovation. The project fully meets all the requirements and wishes of the client, taking into account the peculiarities and aesthetics of the whole house.
This point is the CSG Renovation, we cooperate with the best suppliers to ensure our customer's high-quality materials at affordable prices.
Depending on the size of the basement and the complexity of the renovation, this phase can take from 15 to 25 days. We use licensed and experienced plumbers and electricians and take great pride in the results.
Warranty for our services
The finishing touches: the right fixtures, accessories, trim, and cleanup – and voila! Your basement is ready for rapturous acclamations!