Condo Renovation Tips
Are you a condo dweller looking forward to having your unit renovated or remodeled? Perhaps you've been reading up about condo remodels and looking at pictures of renovated condo units. 
Condo renovation is no walk in the park, especially when you have many remodeling ideas in your head. Then, there's the budget you have to consider as well as the timeline you have to stick to. All these can make condo renovation challenging.
There are, however, tips on condo renovation you can follow to make the task a lot less burdensome. In this post, we will talk about condo renovation tips. Bonus if you live in the Greater Toronto Area (GTA) as you can easily choose a top condo renovation team.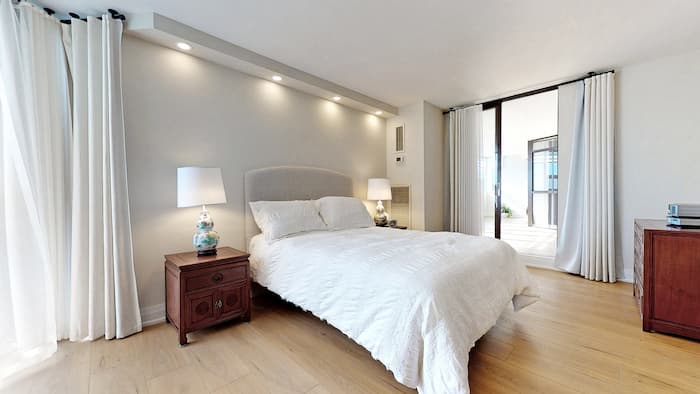 Know the Rules of Condo Renovations Ahead of Time
Each condominium association or board has its own policies about condo renovation. Make sure you can easily comply with these policies before you start your renovation. 
While the majority of the policies on the days or hours you can do your condo renovation, the board or association may have rules that could even affect some of your design choices like material selection. Below are some of the policies you may encounter.
Work hours
Material disposal and transport
Elevator and parking booking
Insurance or deposits
Avoid the hassle by knowing these rules ahead of time and including your compliance with policies in the planning stage of your renovation.
Understand for Whom These Renovations are for
Once you know the restrictions imposed by your condo association or board, you'll now need to understand who will benefit most from the unit renovation.
If you intend to make changes to your unit to fit your needs, then you need to know what your timelines are and identify your design preference.
It's different when you want to undertake renovations for investment purposes like selling or renting your unit. If this is the case, then you'll need to know which renovation choices will yield higher returns for your money.
Simply put, you need to know who the renovations are for as it will guide you in making renovation-related decisions. You seldom make these decisions and hence require more time to ponder.
Hire a Designer
A designer can help you turn your ideas into a reality. Many times, condo dwellers and owners have several ideas and designs in mind but have difficulties converting these ideas. A designer can help by taking you through furniture selection, color schemes, furniture, and fixture choices.
Stay Somewhere Else During Renovation
Make sure you have a place to stay while your condo is being renovated. You can stay in the unit if you wish but that means your contractors will have to renovate on a room-by-room basis. In contrast, having your renovation team work on the entire space can speed up the renovation process. 
Plus, considering that condos have such small space, it would be uncomfortable for you to live in this tiny area with all the renovations going on.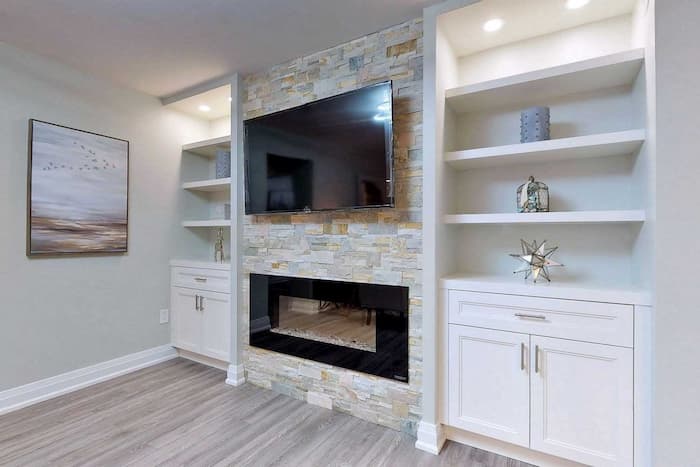 Figure Out Your Limits
Renovations require knowing what your limitations are. You need to have a realistic design and renovation plan, otherwise, you will be spending so much money on plans that can't be achieved.
Consider that some design choices or structural plans are not feasible with small spaces or because of a condominium association or board restriction. 
Your designer or contractor can help or guide should something you want is not achievable. 
Play Around With the Lighting
Most people forget how changing lighting can make a difference when renovating a home. Typical condominiums use cement for their ceilings, which means there are fewer choices for additional lighting fixtures.
You can change this during renovation by adjusting the ceiling height, and you can have a lighting fixture with a six to 12-inch drop. You can also add more lighting in other areas to add more drama to different spaces in your unit.
Consider Building up Rather Than Tearing Things Down
Condo buildings have different design details. Some offer a traditional and elegant vibe with their detailed moldings while others have minimalist designs.
Whatever the design of your condo building is, take the time to notice the details. Keep in mind that you don't have to tear things down in your renovation. You can also enhance the space by building around what's already existing.
For example, if you don't like the material of the door, you don't have to take it off and replace it with a new one. You can also think of what works well with the door.
Don't Be Afraid to Paint
Painting can completely change the vibe of a space. If you are renovating to either sell or rent out your unit, then you may want to do a paint job to make the unit look new and fresh.
Don't shy away from dark colors in your paint job. If your unit is designed like a bachelor's pad, then a dramatically dark paint color is a good idea. 
Regardless of the colors you choose, a well-done paint job helps spruce up the space. When trying to rent out or sell out a condo unit, a paint job will make your unit look more attractive. 
If you are working with a designer, then you can ask for colors that go well with the entire space.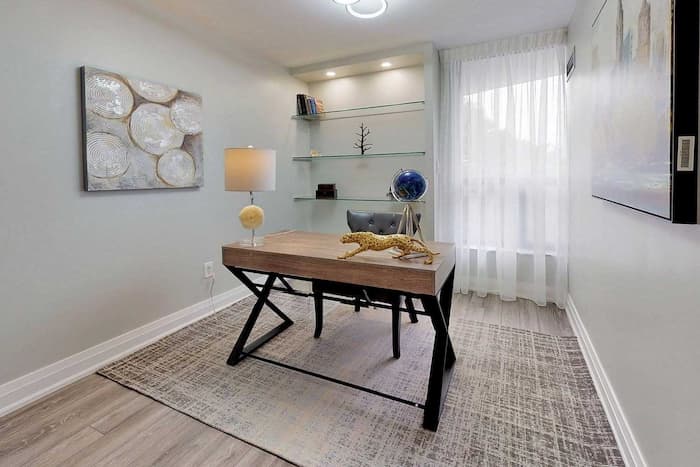 Picking the CSG Renovation
CSG Renovation can help you turn your design ideas into reality. The company has helped many residents around GTA renovate their condos for many years now. CSG Renovation has also earned the highest rating possible for a renovation firm.
Aside from condo renovations, our firm also offers home and commercial renovation services. Our company believes in working closely with our clients to ensure that their concerns are addressed properly.
Condo renovation may seem daunting at first. But knowing your limits and condo policies, understanding who the renovations are for, and working with a designer go a long way in making renovations much easier and even more pleasurable.
Plus, with the right contractor, you can keep within both the budget and timeline. Let CSG Renovation take care of your needs. Contact us today.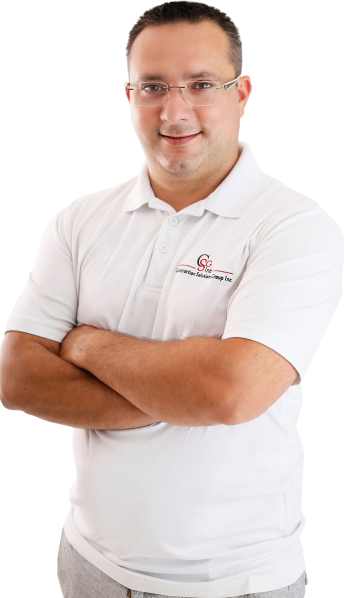 Your Dream Space, Right on Schedule!
Zeev, Founder
Get Free Estimate
and get amazing renovation with remarkable speed!