How Much Will a Finished Basement Increase My Home Value
An unfinished basement is prone to water damage and can quickly turn ugly and smell funky due to the presence of molds. Also, the unused space can quickly become a harboring ground for pests and rodents.
Basement finishing is a foolproof strategy that maintains your home in excellent condition. It also provides extra space and helps homeowners monetize.
And the best of all, real estate experts have proved time and again that basements increase your home's value! No wonder an increasing number of home buyers take a keen interest in houses that boast functional basements.
So, how much value does a finished basement add?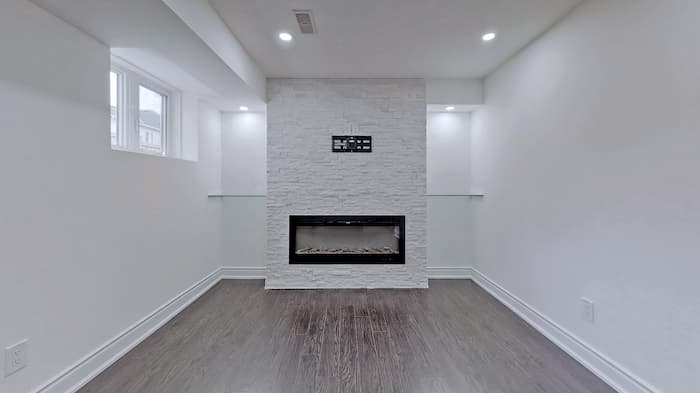 The Finished Basement impact on the House Value 
According to this data, a finished basement increases your home's value by an impressive 70%. That means that if you spend $1,000 renovating your basement, expect your home's value to appreciate by $700.
But how exactly does finishing a basement increase home value?
It Creates Extra Space
Every home buyer is keen on finding the most significant space their money can buy. Finished basements increase value by providing a versatile space that can be transformed into an extra bedroom, guest quarters, family room, playroom, and any livable space you can imagine.
The extra space particularly appeals to growing families and people who just love a big home. If you live in Toronto or any other geographical location with a competitive real estate market, you will realize that many are ready to pay a higher price to make it their home.
Provides an Income-Generating Opportunity
Turning your basement into a rental apartment can earn you extra money. Home buyers will be pleased to realize the monetization capability of your home.
You can have contractors install a bathroom and kitchenette, leaving a portion of the space as a bedroom. Additionally, If you have a bigger space, you can turn it into a studio apartment and rent it out.
Boosts Energy Efficiency
Naturally, energy-efficient homes attract a higher asking price. And since finished basements are insulated, they go a long way to improve the room's energy efficiency. As a result, you can enjoy reduced utility bills and a minimal carbon footprint.
Besides, the HVAC systems will not overwork to maintain optimal temperature, prolonging their working life.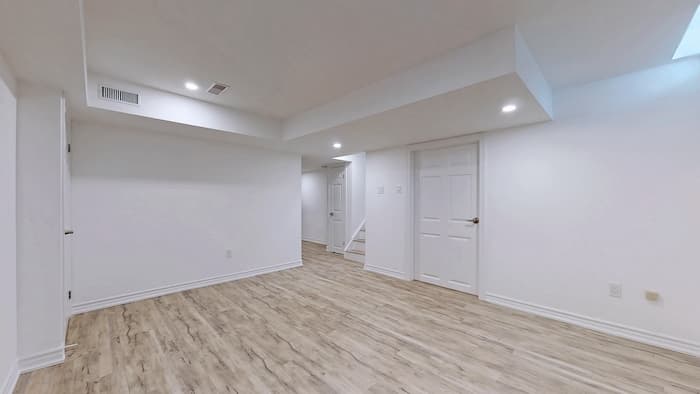 How to Evaluate Your Finished Basement
The value of your basement will depend on numerous factors. Appraisers will consider how easily you can access the outside, the quality of materials used in the construction, the number of windows, and how sophisticated or luxurious the space looks.
Various techniques to determine your basement's value exist. They include:
Estimating Price Per Square Foot
Appraisers will estimate the value of your home per square foot. They will consider how much of the house is above ground level (above-grade) vs below ground level (below-grade).
Generally, livable spaces above ground level are two times valuable than below ground counterparts. So, if above-grade rooms are valued at $200 per square foot in your geographical location, your finished basement will be valued at $100 per square foot.
Consider Similar Homes in Your Geographical Location
Appraisers will also compare similar homes in your area that were recently sold.
To prevent underpricing or overpricing, appraisers will identify your home's value by considering rooms above and below ground. However, you must understand that above-grade rooms are pricier. So, a home with an above-ground livable space of 3000 square feet will not cost the same as one with 2300 square feet above the ground and 700 square feet below ground.
After the appraisal, your basement will fall under either of these categories:
Full Basement
Also known as usable lower-level space, these are tall basements where occupants cannot access the outdoors unless they go up to the ground level via staircases.
Walkout Basement
As its name suggests, this is a basement that allows you to 'walk out' into the outdoors as it has access to a door and windows. It is wholly or partially above ground and more valuable than the full basement since it has an exit that is easily accessible in case of an emergency.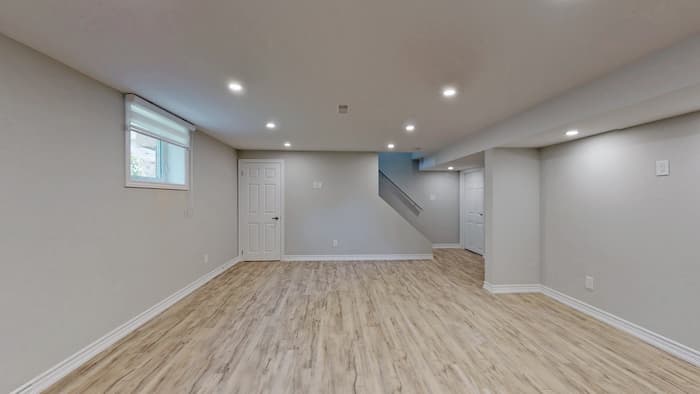 Factors Affecting Your Basement's Value
Like any other commodity of trade, various factors will affect your basement's value. They include:
Local Real Estate Market – Your geographical location plays an integral part in determining your basement's value. Toronto, for instance, tops the list of Canadian cities with exorbitantly high real estate prices. So, you can expect a home in Toronto to attract higher prices compared to a similar home in Quebec, for instance.
Quality of Materials – Home buyers are on a quest for durable houses. As such, finishing your basement with high-quality materials will attract potential buyers, in turn boosting your home's value.
Size – As stated earlier, appraisers evaluate your space per square foot. They will easily be impressed with a 1,500-square-foot basement compared to a 500-foot one due to its space flexibility. So, as a general rule of thumb, the bigger the size of your finished basement, the higher its value.
Livability – Many people use their basements as storage areas or home gyms. However, such renovations do not rank high than installing livable spaces. Guest, play, and family rooms are some livable spaces that allow you to see the return on investment for a finished basement. Go ahead and install bathrooms, bedrooms, kitchenettes, and highly valued renovations to boost your home's value.
How to Boost Your Basement's Value
We agree that a finished basement increase home value. However, did you know there are various ways to boost its ROI?
Below are some steps to take to make sure you make the most out of your finished basement.
Comply With Local Laws
You must get a permit to commence construction work in your basement. So, do your due diligence and know the permit costs beforehand.
Getting permits also ensures that everything, including electrical and plumbing tasks, is undertaken in line with code. This prevents instances where you suffer huge fines. Also, a house built according to standards is a plus for many home buyers.
Confirm the Absence of Radon
Radon is a harmful gas found in the basement and rooms constructed in the lowest part of your home. It is the second largest cause of lung cancer, making it a major cause of concern.
According to this report, one out of 15 homes is reported to have excess amounts of radon. Call in professionals to conduct tests. By confirming the absence of radon or that you took deliberate measures to mitigate its presence, potential buyers will rest assured of your home's safety.
Use Hard Flooring
Concrete and stone tiles are one of the best hard flooring options fit for basements. Since the space is prone to water damage, hardwood flooring is likely to warp when exposed to high humidity levels. Additionally, carpets will develop molds and emit foul smells.
Add a bedroom and bathroom
Bedrooms and bathrooms are among the most valued home installations due to their functionality. These rooms create a livable space, raising your home's value instantly.
Install Recessed Lighting
Generally, basements are dark. Brighten up your space by installing a couple of recessed lighting fixtures. Since they are on the ceiling, they will make your space appear bigger.
Furthermore, they are perfect for wet rooms. If you are going to install a bathroom in your basement, take a precautionary step and opt for recessed lighting specially designed for wet areas.
Create an Inviting Front Yard for Your Walk-through Basement
If you have a walk-through, ensure its exterior is as attractive as its interior. Apart from having proper insulation, Its doors should be firm and the grass well manicured. The room should have an egress, serving as an emergency exit in case of emergency.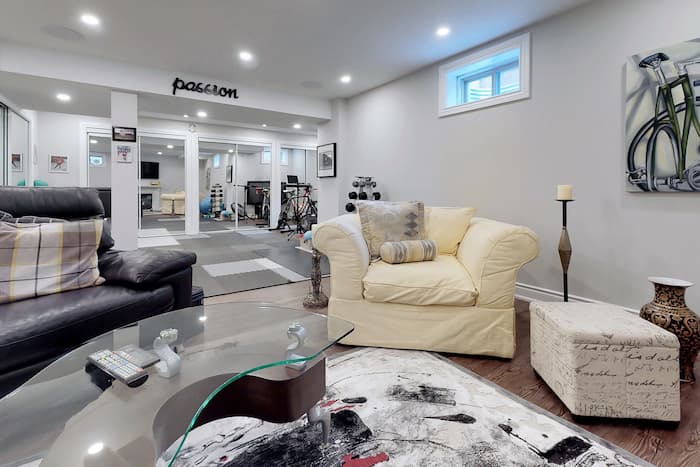 Let's Make Your Basement Renovation Seamless
As you plan to finish your basement, you need a partner that will make the entire process as hassle-free as possible.
And that's what we do.
CSG Renovation is a reputable company that has been in the renovation business for more than 10 years now. Apart from offering exceptional basement renovation services, we offer condo and house renovation solutions that help Canadians get homes of their dreams.
As an authority company in our niche, we focus on providing safe and secure renovation solutions specific to our customer's needs. 
CSG Renovation team committed to offering efficient basement renovation services. If you are stuck with no ideas on how to finish your basement, feel free to communicate with CSG Renovation at +1 (647) 428-0007!
Conclusion
There you have it! Proof that finishing your basement will boost your home's value. It is clearly a practical and cheaper solution that addresses the immediate need for extra space, making it highly appealing to home buyers.
If you have an unfinished basement that's just lying unused, plan to finish it and increase your home's resale value.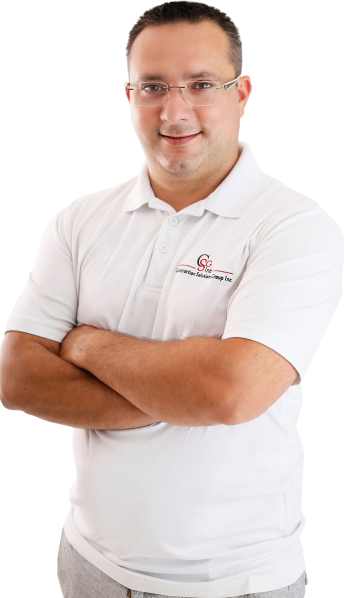 Your Dream Space, Right on Schedule!
Zeev, Founder
Get Free Estimate
and get amazing renovation with remarkable speed!