Basement Renovation Ideas in Toronto
Gone are the days when basements were typically used as utility spaces, housing items like a water heaters, furnaces, or air conditioning systems. Some may view the basement as mere additional storage space for the home, but nowadays, it's become more common to have a fitted-out basement designed for living space.
If you are looking for basement renovation ideas in Toronto, then here are some renovation ideas for you basement with CSG Renovation.
What Adds the Most Value to a Basement?
There are several ways of renovating your basement so that it would be more valuable.
A finished basement offers a great return on investments (ROI). In the United States, experts have found that a finished basement offers an ROI of 70 to 75 percent. This means if you have spent around $2000 on basement renovations, then that would increase the value of your property by $1400.
Basement Bar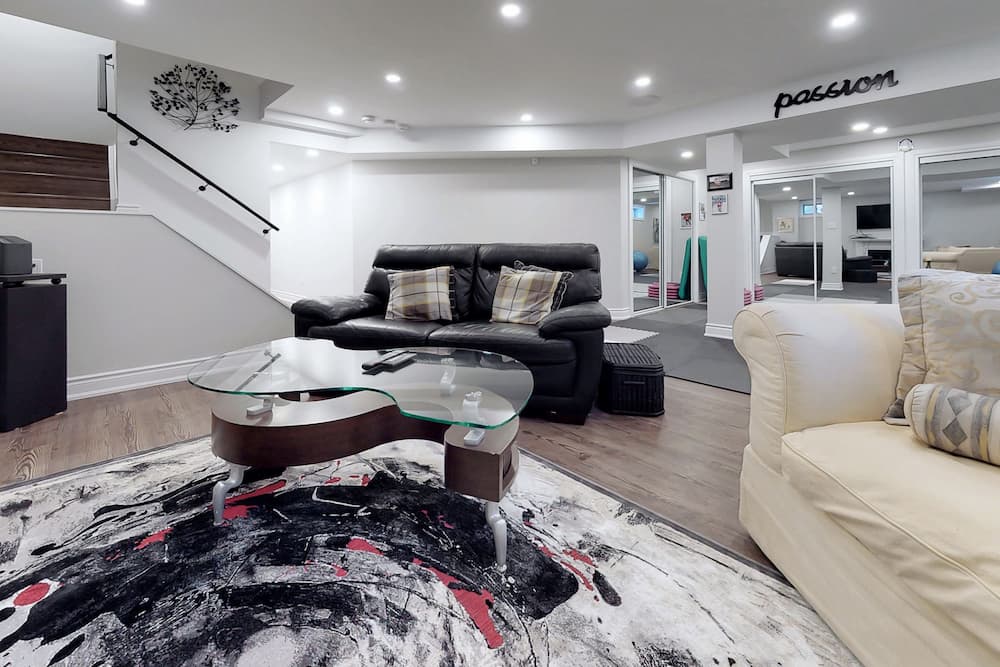 This is perfect for those who love entertaining or want a place to unwind.
You can use accent walls to define the bar space, place pendant lighting, and open shelves.
Putting some plants will make the space more relaxing as well.
Basement Playroom
A big, open-layout basement is great for putting together a playroom. You can design this with your kids in mind, which means you can use bright colors.
You can add more fun by adding a small swing or slides if you have the space. Make the playroom more comfortable with a couch and toy storage for a clutter-free look.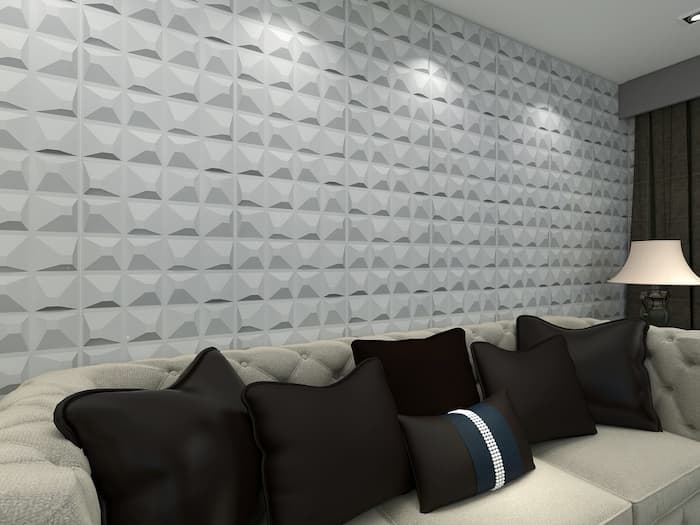 Basement Apartment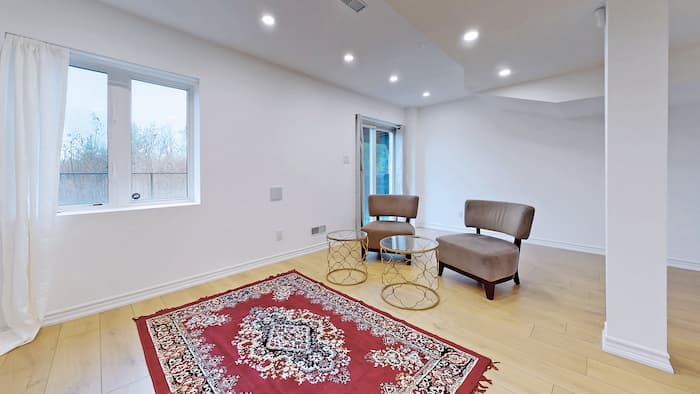 Convert your basement into a mini apartment by adding a kitchenette and a dining area.
These are on top of the sleeping area in the basement. You can fit multiple rooms in this small space if you use a barn door.
Add some sleeper sofa, which can be used as both a couch and bed. This will save you valuable space so you can add all the elements of an apartment.
Basement Laundry Room
Gone are the days when a basement laundry room sparks images of disorganized spaces, concrete floors, and cobwebs. These days, you can make a basement laundry room a fun place to hang out.
You can paint the walls either bright white or other bright colors and use patterned tile floor materials. Add more details and finishes such as light-colored cabinets and some greenery to make the space look bright and more relaxing.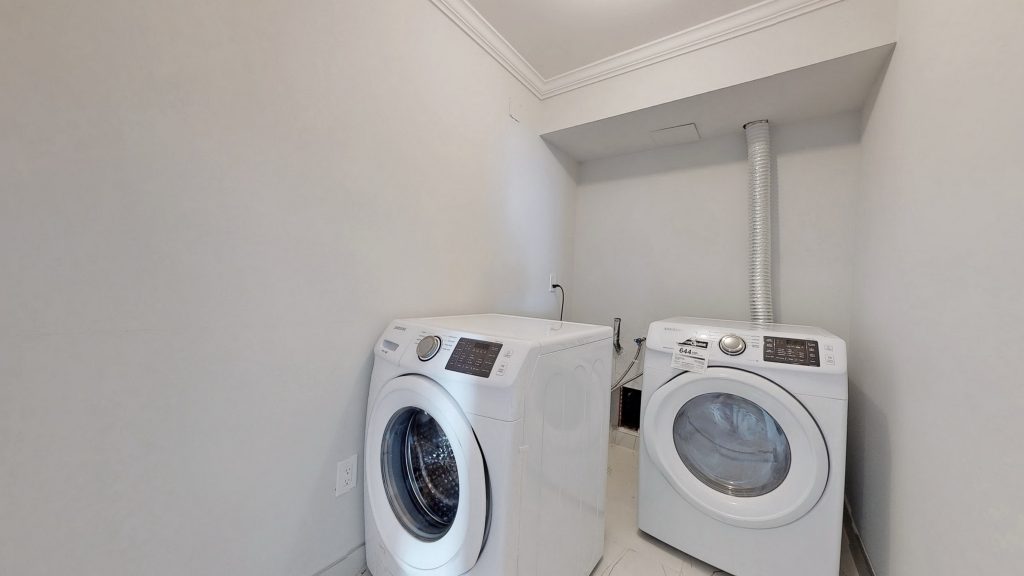 Basement Craft Room
Some basement spaces have an odd shape while some have limited space. You can convert this room into a basement craft room by adding unique storage options and a work desk.
The empty walls can be used as shelves or as space for a large pegboard for your artwork.
An exposed ceiling left untouched works well with your basement craft room since it offers an industrial feel to your creative space.
Basement Kitchen
The basement kitchen after your renovation could either be your primary kitchen or the secondary one. You can renovate to make the kitchen highly functional and aesthetically pleasing.
You can add more storage space for your pros and pans or have polished floor material so that the floor is easy to clean and durable. Some effective lighting schemes will offer your basement kitchen a cozy feel.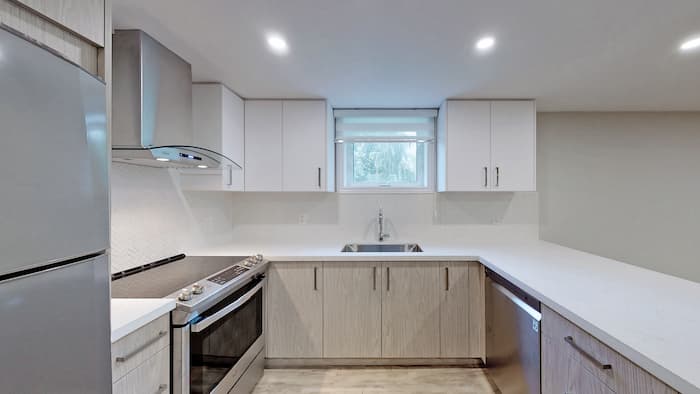 Basement Gym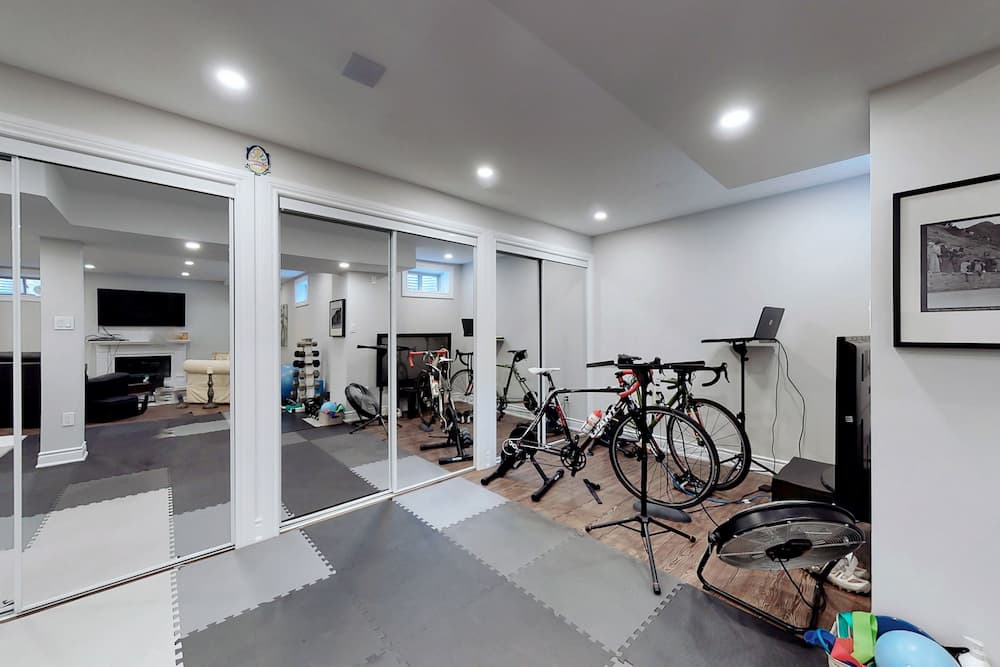 Having a gym in your basement is a great idea since basements typically have durable, concrete flooring, which can endure exceptionally heavy exercise materials.
If you're not the type to invest in heavy gym equipment, then you can use your basement gym space as a zen area for yoga and meditation or use the spare wall to create a climbing wall.
Alternatively, you can combine your relaxation space and your workout studio in your basement gym.
Basement Fireplace
You can make your basement the perfect place to relax and even entertain by adding a fireplace. The fire will make the otherwise sparse space cozier. A basement fireplace gives you various fuel options for the fireplace such as electricity, wood pellets, and gas.
Keep in mind that the safest fireplace type for a basement is the direct vent system since it connects the fireplace to the fresh air outside your home.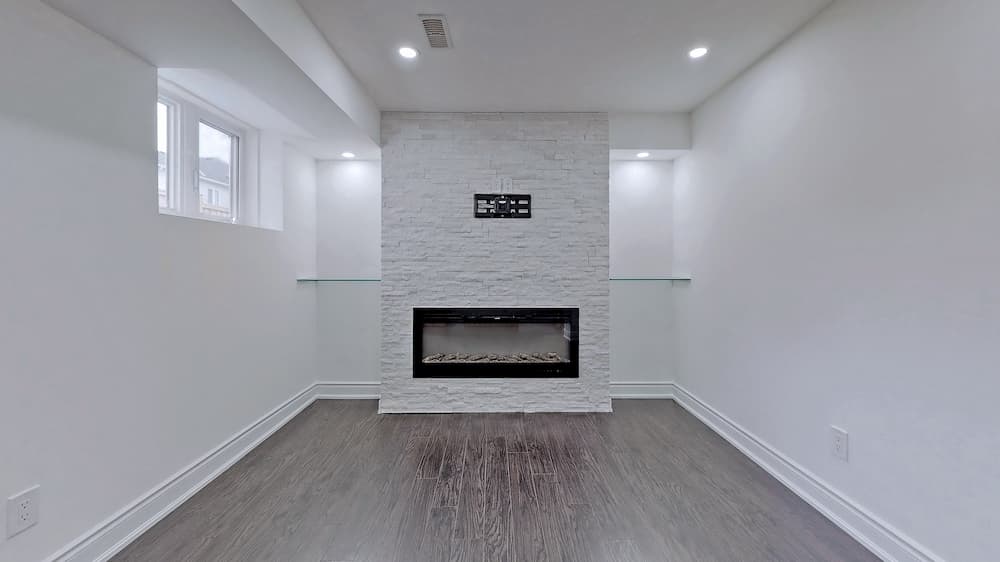 Basement Bedroom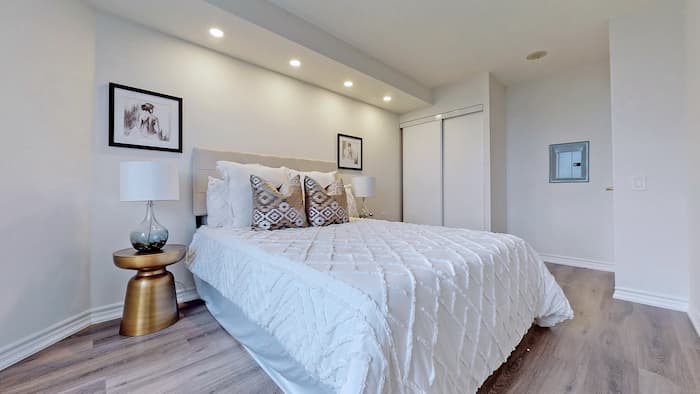 Those looking for a new home to purchase put a high premium and have extra bedrooms that their guests may use. An additional bedroom increases the size of your home.
Be sure that the bedroom design includes a window since in many towns, a space can only be considered to be a bedroom if it has some form of egress or a way to get out of the property.
Basement Bathroom
More bathrooms in the house are always better.
This is why adding a bathroom in your basement if you can is always a good idea to jack up your home's market value.
The bathroom may cost more money than simply adding a room, but it can increase the value of your property even higher.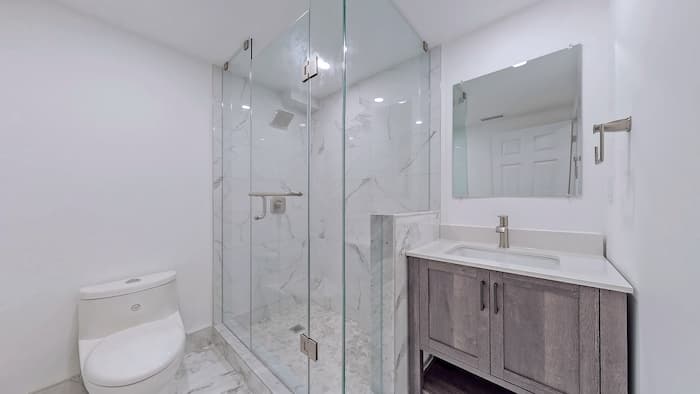 Basement Layout Ideas
Here's how you can increase the value of your property with these finished basement ideas.
Industrial Look – The industrial design features concrete floors adorned with big area rugs, exposed pipes, and barely finished ceilings. 
Adding Texture – You may choose to have a different texture when remodeling your basement. You can paint the walls white and retain other walls that are exposed.
Place a Window – Windows will brighten up any room as it lets you bring all the natural light possible, making the basement space feel extremely comfortable.
Tile and Stone – Many homeowners are also incorporating tiles, stones, and bricks into their finished basement ideas. Some leave their brick walls untouched and add other finishes to other walls of the basement.  
Smart and Unique Wall Dividers – You can divide your basement into various zones while having an open space feel. Using creative and smart wall dividers is the way to go with this design choice.
Bright and Airy Look – There are different ways of achieving a bright and airy look. You can, for instance, cut a light well on the entire house or cut the above floor to welcome more light. 
Warm Flooring – When choosing a flooring material, opt for something that can reflect light, so you can make the basement space feel bigger and brighter. 
More Basement Lighting – Include artificial lighting in your list of remodel ideas. Lighting, after all, affects not just the function of the room but also the mood.
Basement Renovation with CSG Renovation 
If you have basement renovation ideas that you want to turn into reality, then CSG Renovation can help you. We are a renovation firm offering top-notch service by making apartment renovation simple and hassle-free. 
Our highly qualified team can take care of your renovation requirements, thanks to our more than 10 years of experience. 
CSG Renovation has been offering services to many residents in the Greater Toronto Area for many years now, thus earning the highest possible rating for a renovation company. Aside from basement renovations, CSG Renovation company offers these services;
In the end, your basement offers more than just additional storage space. You can play around with this space by adding a bar, or a fireplace, or converting it into your office. You can also turn it into a separate apartment by adding a kitchenette, a bathroom, and a bedroom.
At CSG Renovation, we can convert your basement renovation ideas into something concrete. Get in touch with us today.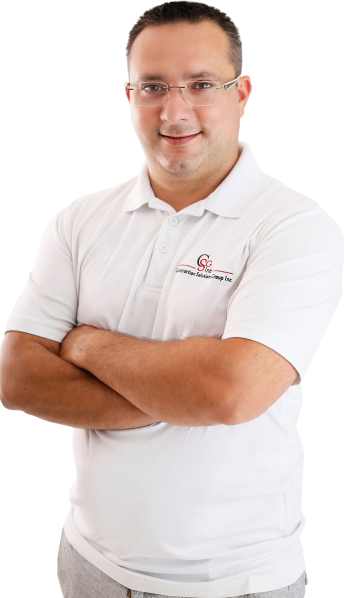 Your Dream Space, Right on Schedule!
Zeev, Founder
Get Free Estimate
and get amazing renovation with remarkable speed!