What Makes a Basement Finished
Having a finished basement goes a long way in increasing the property value of a home. So having a basement renovation is no doubt an asset as it increases the square footage of the usable space in the home. Unfortunately, many homeowners do not know what a finished basement is. Real estate agents get asked so many questions about what is considered a finished basement.
So What Exactly Is a Finished Basement?
Some houses have basements that function as extra bedrooms or recreation rooms. Just because these basements are usable as a living space, it does not qualify them as finished.
For a basement to qualify as finished, the whole level has to be complete, in a manner resembling the upstairs living areas. In short, it needs to have an accessible entryway, level ceiling, the walls framed, an electrical system wired in, an HVAC system installed, and other works like plumbing and flooring completed.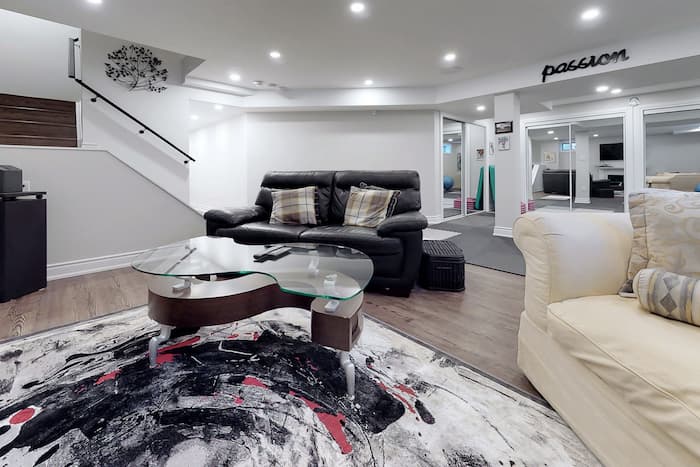 Unfinished, Semi-finished, and Partially finished basements
Unfinished basements
Unfinished basements lack the simple components of furnished spaces as they have not had any touch-up work done on them since their construction. These basements have exposed pipes and beams. This makes them more susceptible to moisture and mold.
Most people use unfinished basements as holding spaces for washers, freezers, dryers, hot water tanks, etc.
Semi-finished basements
A semi-finished basement is exactly what it sounds like – some finished and unfinished areas. These are cheaper for homeowners who want to have extra living space but do not wish to finish the whole basement.
Partially finished basements
A partially finished basement does not have a cozy feel to it because it is still incomplete. Partially finished basements have been taken to a certain stage such as wiring and piping. However, they do not have other necessary things like suitable flooring that make a basement habitable.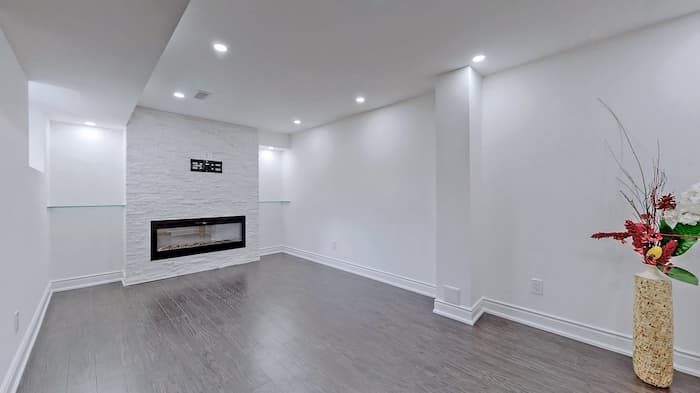 How to Determine If a Basement Is Furnished
What constitutes a finished basement? Overall, you can easily tell whether a basement is finished or not just by looking at it. But that is not always possible especially if you are new at it. This section will discuss everything you need to know about finished basements in detail. 
Here are some of the things to look out for to determine the state of your basement:
Access to the basement 
For a basement to qualify as finished, it needs to have permanent interior stairs leading into it. In this case, finished areas that are only accessible by ladders such as lofts do not count as living areas.
Note that a basement is still unfinished if the only way to access it is through an exterior door.
The heating and cooling system
Whether or not a basement has permanently installed heating and cooling systems determines if it is finished or not. Window AC units, swamp coolers, and wall units don't qualify as HVAC systems because they're not permanently installed.  
How are the walls, ceiling, and floor?
The materials used on the walls and ceiling should match that used throughout the entire house.
The flooring also needs to match the type of floor used throughout the rest of the house. The most commonly used materials are tiles, laminate, wood, and carpet. Concrete floors in a basement mean that it's unfinished.
The state of the basement in comparison to the rest of the house
Overall, the basement needs to flow with the rest of the house. Is the basement damp? Is it overly hot or cold compared to the rest of the house? Does the rest of the house have wooden floors but the basement has plywood? These are sure signs that it's unfinished. 
Also, as we'd mentioned earlier if the ceiling has exposed poles or beams and the walls are painted over concrete and there's no drywall, then the basement is considered unfinished.
Contact the Experts
Nowadays basements are a must-have for people buying or building houses. Do you have a plan for a finished basement and don't know where to get started? CSG Renovation offers full services relating to basement finishing in Toronto and its environs. If you're also looking to have your basement remodeled, don't hesitate to call at +1 (647) 428-0007. CSG Renovation will answer all basement-related questions you have.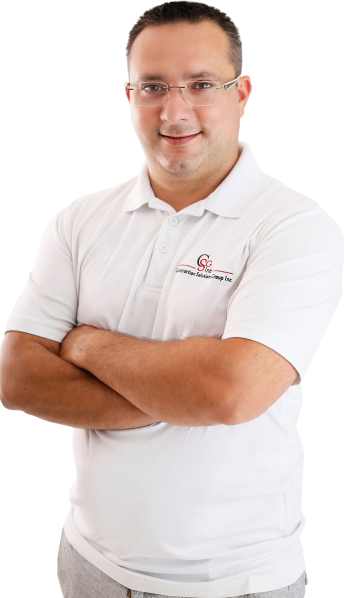 Your Dream Space, Right on Schedule!
Zeev, Founder
Get Free Estimate
and get amazing renovation with remarkable speed!