What to Do With Floor Drains When Finishing Basement
Since basements are below the ground, they're more prone to taking water than other parts of the house. Floor drains in a basement steer water into the sewage system, preventing flooding. But these fixtures aren't very visually appealing. 
What to do with floor drains in the basement? Many homeowners end up covering their basement floor drains when finishing the floor because of their appearance. They either cover the drains temporarily using temporary caps or permanently using cement.
But is covering a floor drain a good idea? It is worth thinking about during the basement renovation phase. Before deciding on this, continue reading to see the pros and cons of having a floor drain.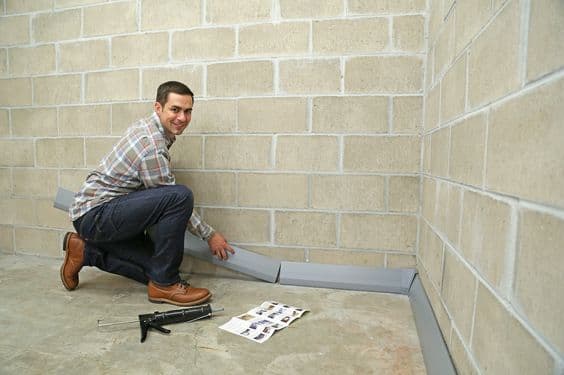 What Exactly Is a Floor Drain? 
Basement floor drains are a type of drainage system included in the original construction plan of a basement renovations. Their main purpose is to drain away the excess water from the basement. They are installed in the utility area and the floor around the drain mildly slants towards it.
Let's look at the pros and cons of having a floor drain installed:
The pros
Since it's now considered a standard in new constructions, homeowners aren't required to pay extra for the installation.
They come in handy when you need to collect water from different sources such as leaking water heaters, basement humidifiers, and dripping condensation lines.
The cons
Installing a water drain doesn't guarantee that water won't leak into the basement through the walls. 
Sewage can back up into the basement floor if the floor drain is connected to the main sewer system, causing a serious flooding problem.
It's difficult and expensive installing a floor drain into an already existing basement. In this case, the basement floor is level while it requires a slanting floor to install a floor drain. So even after the floor drain is installed, the water will not naturally flow in its direction.
Keep Your Basement and Everything in it Dry
With just a few strategies, you can prevent basement standing water that can wreak havoc in many ways. The most common results are damaging property and overgrown mold. The best way to keep out water from your basement is ensuring that it doesn't seep in by:
Inclining your lawn such that it slants away from the house.
Removing plants near the foundation. These would otherwise keep the soil saturated and eventually the water seeps into the basement.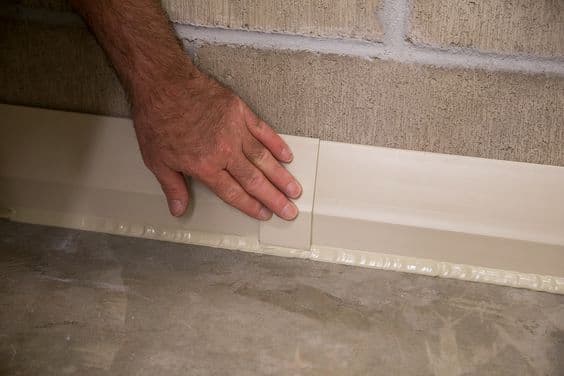 Apart from the two tips above, you can leverage a good drainage system to keep the basement dry. Here are some drainage methods that you can try out.
Install a guttering system
For a gutter to remain operational, you need to make sure that it's always unclogged. This way it'll effectively collect rainwater from the roof and direct it to a drainpipe away from the foundation.
Install an exterior drain tile
Installing this around the foundation's perimeter helps collect underground water and drain it away from the foundation. This ensures that the water doesn't get a chance to seep into the nearby soil.
The drain tile is very effective and is also relatively inexpensive to install during the construction of the house.
Install an interior French drain
This is usually installed when houses start experiencing issues with basement water. If you live in an area that receives a lot of rainfall, you need to consider installing one when the house is being built. 
French drains are very effective in collecting underground water from underneath the basement floor. However, it doesn't prevent the water from seeping through the cracks.
Talk to the pros
Poor drainage is a very common basement finishing mistake that many homeowners made in the past. When a basement is finished like about-the-ground spaces, it'll end up smelling damp and moldy. Nowadays, regulations require that homes be built with a floor drain leading to a collection pit. A sump pump then removes the water from the pit onto the surface.
The team at CSG Renovation handles basement finishing like the unique job it is, for long-lasting results. Call us on +1 (647) 428-0007 to get an estimate on how much it'll cost you to install a basement waterproofing solution. It's not too late to help prevent or even remedy a muggy basement.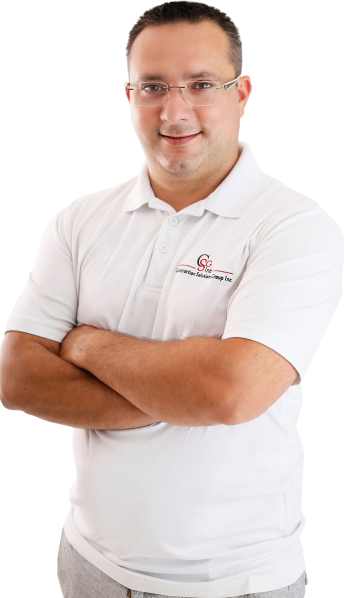 Your Dream Space, Right on Schedule!
Zeev, Founder
Get Free Estimate
and get amazing renovation with remarkable speed!