The Best Flooring to Lay In a Condo
The easiest yet most complex type of condo improvement is floor modification. A good floor covering provides excellent soundproofing, helps keep the condo warm, and is resistant to impact. However, your condo floor is the one that you use most often in your apartment. If your condo floor cannot prevent sound from a different floor, you will be dissatisfied and uncomfortable. This calls for immediate remodeling of the floor, which it is better to include in the condominium redevelopment plan at the outset. There are five best flooring for a condo in Toronto:
Laminate
Hardwood
Carpeting
Tile
Vinyl
Which floor is best for the condo or the apartment? Let us look at some of the floor options that condo owners in Toronto have and determine the best condo flooring.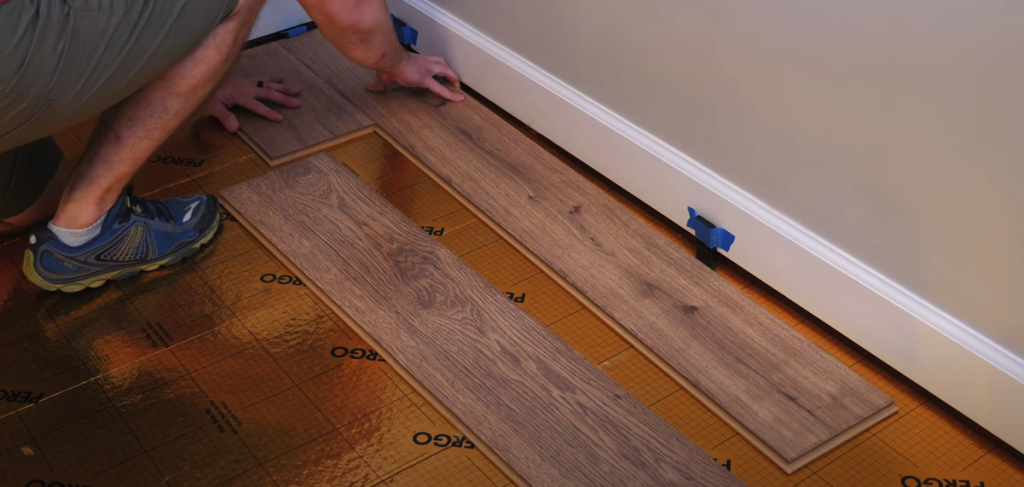 1. Laminate
Costs: between $0.50 to $3 per square foot.
DIY difficulty level: Medium
Laminates tend to emulate the appearance of hardwood in a beautiful manner.
However, they lack the texture of genuine hardwood when you step on them. The look is consistent, and they tend to be comparatively cheap. Laminates are also easier to maintain and are usually installed with a waterproof underlay. 
This is the type of flooring the condo professionals at CSG Renovation most often encounter when doing condominium renovations in Toronto, because the ratio of quality, cost and ease of use of this flooring is excellent.
Pros

Cons

scratch-resistant
good imitation of other coatings
easy to use
suitable for families with pets

not resistant to standing water
not repairable
2. Hardwood
Costs: between $3 to $12 per square foot.
DIY difficulty level: High
There are also those condo owners who prefer using engineered hardwood. These will give you the longest lifespan for your condo floor.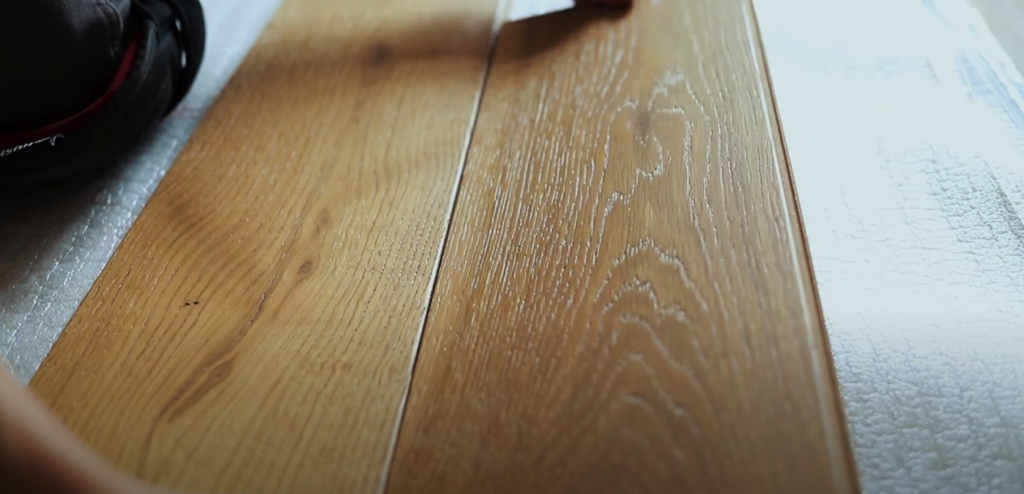 Vinyl and laminate bear striking similarities with hardwood in terms of appearance. However, none of condo flooring materials bear the same feel and texture as wood. 
It is also easier to clean and should be cared for appropriately. The greatest benefit it offers is its soundproofing capabilities. This means that you will have to limit the areas within which they get installed.
Pros

Cons

attractive appearance
easy maintenance
high resale value
looks luxury

cost
rather fast wear and tear
high noise in use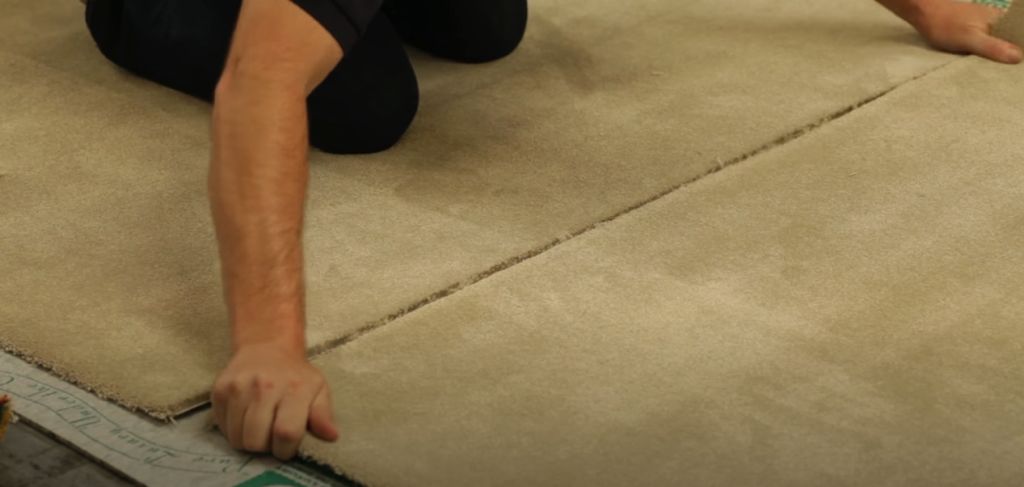 3. Carpeting
Costs: between $2 and $5 per square foot.
DIY difficulty level: Medium
This is arguably one of the oldest condo flooring ideas. In the recent past, improvements have been made in their manufacturing process, making them stain-resistant.
Carpets are also to repel allergens and microbes. It offers one of the best soundproofing qualities, that's why for a long time it was considered as the best flooring for condos.
They are also easy to clean these days and can stay in shape for a very long period. You should, however, avoid the beige color as they appear outdated.
Pros

Cons

pleasant to touch
warm and quiet
quick to install
hides unevenness in the floor
Get Professional Help Choosing The Best Flooring To Lay In A Condo
4. Tile
Costs: between $1 to $20 per square foot.
DIY difficulty level: High
Ceramic tiles have in the recent past gained popularity in condo renovation. They come in different colors and sizes.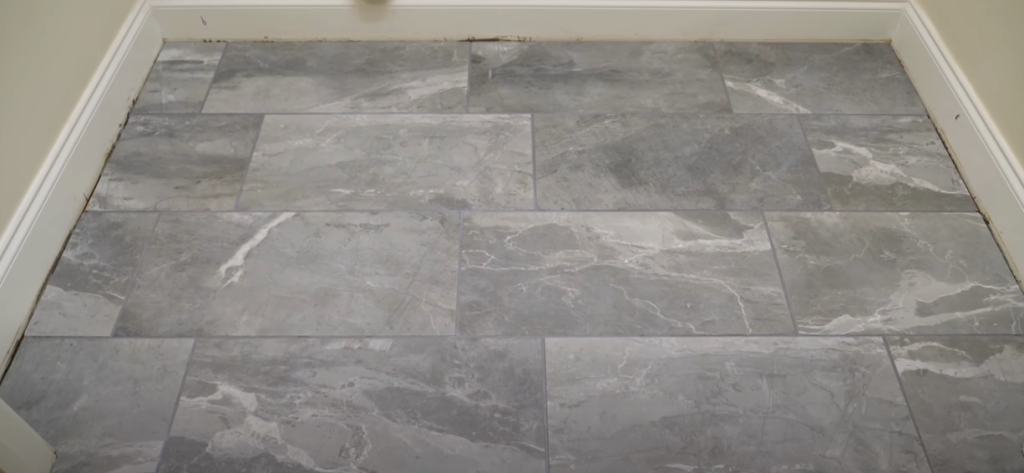 Depending on your need, these tiles also come in several shapes. They also have very different uses. Tiles usually echo sounds. This calls for other strategies in countering the sound if you have to use it on your condo floor.
You can first install a soundproof underlay before fixing the tiles on the floor. It is also important to remark that tiles have a very long lifespan. Ensure that you use them in your condo's bathroom, kitchen, and mudroom. You will be amazed at the results.
Pros

Cons

durable
scratch-resistant
water-resistant
easy to maintain
comes in a variety of sizes and materials

creates an echo
cold in use
difficult to repair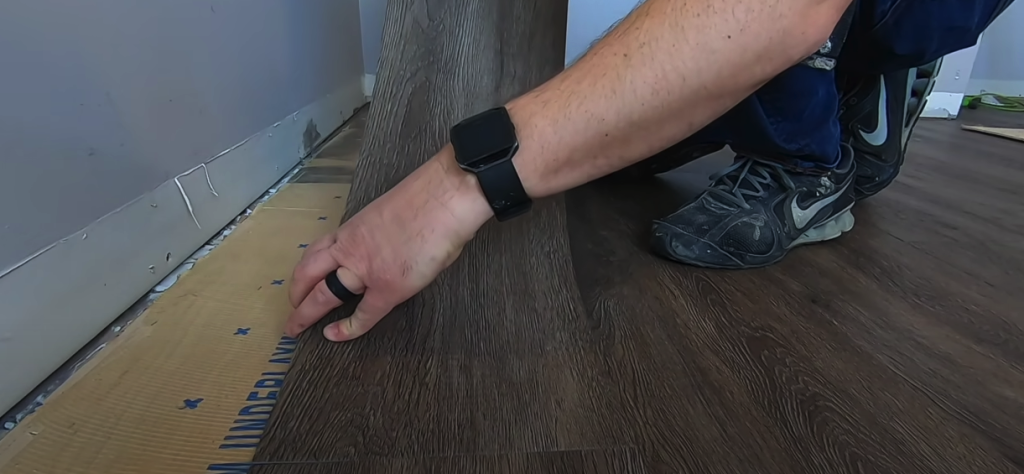 5. Vinyl
Costs: between $1 and $12 per square foot.
DIY difficulty level: Medium
It is also important that you don't despise vinyl when soundproofing your condo's floor.
With the latest technology, they are very durable. This saves you money as you will not have to redo the floor shortly. Vinyl is also waterproof and soundproof. It can also handle traffic for a long time. It can withstand sand, dirt, and mud. 
This serves as the best floor for your condo. It will enhance soundproofing. It is also attractive as it can incorporate either a hardwood or a stone look. You can be assured that the maintenance cost will be pocket-friendly.
Pros

Cons

resistance to moisture
abrasion resistance
anti-static
do-it-yourself installation
a variety of decor options
easy to clean
on any budget

hard to remove
not resistant to sharp object
non-biodegradable
fade and discolor with excessive UV exposure
Conclusion
Choosing on any of these condo flooring ideas will be of great help to you when intending to soundproof your floor, as well as insulate it. But keep in mind that most of these flooring ideas are not do-it-yourself tasks.
If you want your flooring to last and your apartment to look more aesthetically pleasing, opt for professional and more expensive options. No matter what type of flooring you choose, make sure to consult with a professional, for example CSG Renovation, before making your final decision. They will be able to help you choose the best flooring for your condo in Toronto based on your individual needs and preferences.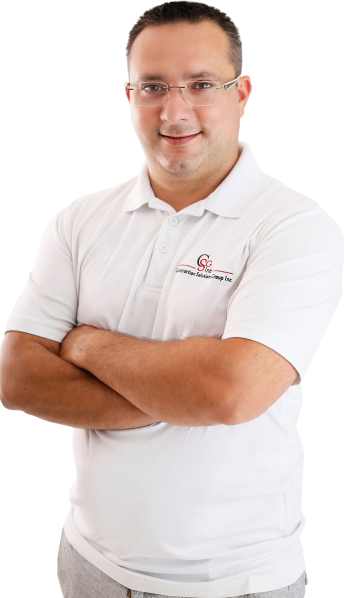 Your Dream Space, Right on Schedule!
Zeev, Founder
Get Free Estimate
and get amazing renovation with remarkable speed!