Condo Renovation Requirements in Toronto
It is crucial to give your condo a facelift. The process of renovating a condo differs from that of a regular apartment. There are requirements to be fulfilled for the renovation of your condo in Toronto. This article will highlight these requirements.
Involve the Condo Corporation
There is a condo company comprising owners and residents in Ontario. It is vital to involve them in any condo revocation and construction. The body consists of a board of directors and a volunteer group. The board of directors consists of residents. Landlords make up the volunteer group.
This organization regulates condo activities and creates and enforces legislation. The body must be aware of your intention to renovate your property. It is necessary because of other tenants. The renovations must not disturb their privacy. 
Renovation activities might not affect your unit alone. It may also affect the health of other residents. Condo regulatory bodies have laws guiding such activities.
Also, they have laws controlling excessive noise, operating times, licenses, safety, and many other things. These regulations exist to guarantee conformance with local laws and protect the structure. They are also designed to provide all residents of the building with an equitable and courteous living environment.
The refurbishments must adhere to the organization's standards and guidelines. Penalties may apply if the regulating agency is not involved. You may also have to undo your modifications as a result.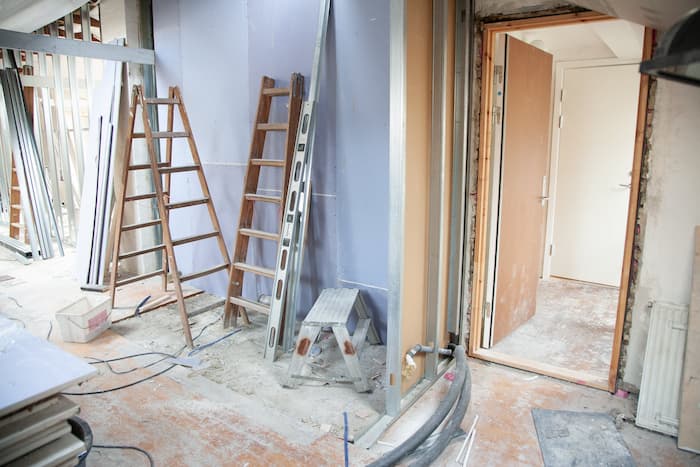 Condo Remodeling Restrictions
There are limits to the upgrades you can apply to a condo. Regulatory bodies set these limits. These restrictions may include taking down walls and altering piping or electrical systems. Also, putting in a new floor, altering the size and design of windows, and altering floor layouts may be restricted.
The restrictions are in place to guarantee that the condo renovation won't have an impact on neighboring apartments. They must not bother other residents or reduce the building's worth.
Maintaining Communication with Your Neighbors
It is vital to work with your neighbors during renovation, as this activity affects other residents. The renovation must be properly planned. Proper planning will not sever your relationship with your neighbors.
Make sure that your construction activity benefits you and your neighbors. The activity should also not disturb their peace. You can have a successful renovation only when you have the cooperation of your neighbors.
Before beginning construction on any construction venture, you should:
Inform your neighbors of your plans by mailing or paying them a friendly visit.
Inform them of the duration of the project.
Give them the means to reach you in case of an emergency or questions regarding the project.
Display a visible copy of your construction permit on your premises.
Working Period
Construction work usually comes with loud noises. These noises are uncomfortable and disturbing. Renovation takes a long time and may disrupt the relaxation of other inhabitants. The building's overall calm must not be disturbed during renovations.
Construction activities can only be done between 7:00 a.m. and 7:00 p.m, Mondays to Fridays. This law serves to safeguard nearby residents. This rule is to protect the rights of other citizens. 
Common Elements and Areas
The parts of your condo you regard as property are common elements. The condo corporation owns these parts. The entrance, balcony, windows, and supporting walls are good examples.
The parts of the building you share with your neighbors are the common areas. Common areas include places like exteriors, elevator lobbies, and passageways. You cannot change these sections without the owner's and neighbors' permission.
Failing to follow regulations concerning these areas and elements comes with a penalty. You may have to reverse the changes you've made.
Dumpsters, Construction Bins, & Hoarding
A Street Occupation Permit is necessary if you want to develop in an area that is beyond your property line. This might be a public path, a sidewalk, or even a street.
For details on how to get in touch with your neighborhood permit office, call 311 or email 311@toronto.ca.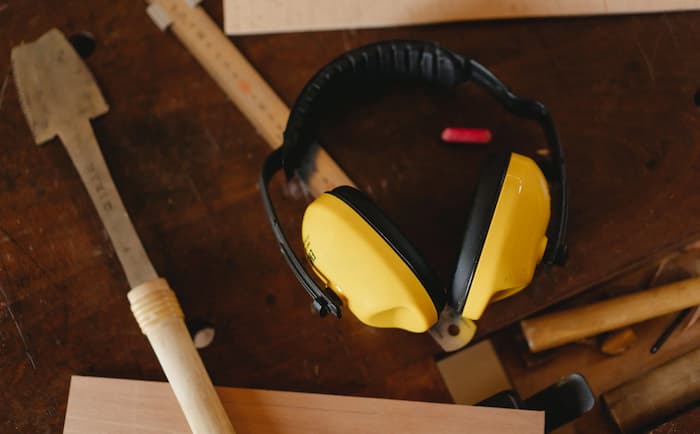 Noise Pollution Control
The Toronto Noise Bylaw allows construction activities during the daytime alone. Construction may take place only between 7:00 a.m. and 7:00 p.m., Monday to Friday. Construction activities are strictly prohibited on weekends and holidays.
Noise levels should be kept as low as feasible, even when construction is allowed. This is crucial to peaceful co-existence with neighbors.
Material Management
A lot of material movement and disposal happens during renovation. There are rules guiding these activities. This is to guarantee the security of the structure and the well-being of everyone within. Regulating authorities for condos establish these guidelines.
Cleaning and Sanitation
Regular garbage collection and removal are required. Construction waste should be cleaned up immediately. This is to prevent the area from becoming unsafe and untidy. 
Sidewalks should be cleaned of rubbish.
Clean up muddy roadways by sweeping or flushing them.
It is against city laws to fail to clean up a construction site. A fine might come as a consequence.
Booking an Elevator and Parking Space
It is vital to secure a parking space and an elevator for your activities. Large parking spaces are usually needed to accommodate vehicles carrying construction materials. Also, the employees will require unrestricted use of the elevator to transport the materials.
Plumbing and Electrical Considerations
Some plumbing and electrical installations are not peculiar to your unit alone. The installations may cut across two or more condos. This can cause renovation difficulties. You will not be able to change anything if you share piping or wiring with other units. Altering the installation will affect others.
Damage Insurance
There is a likelihood of damage occurring during renovations. Regulatory bodies mandate the payment of a fee before the commencement of work. It is to cover possible damages. This fee will be refunded if there is no damage after completion.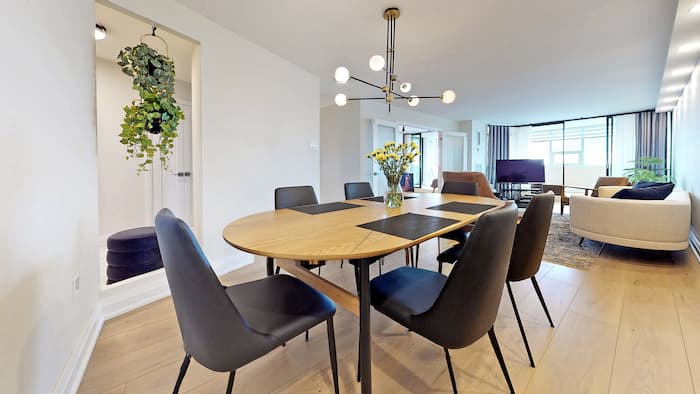 What are the Rules for Post-Pandemic Remodeling?
The COVID pandemic has changed renovation methods. Renovations now have to be done following health and safety protocols. Here are some helpful guidelines:
Seek the consent of condo regulatory bodies before commencing renovation. Follow Covid-19 safety protocols.
It is necessary to consider the health and safety of other inhabitants. This consideration is vital since many people share condo complexes are shared.
Condo regulatory bodies have rules and guidelines in place to protect the health and safety of everyone in the complex.
Guidelines can change at any time. It is, therefore, vital to be aware and flexible.
Why Choose CSG Renovation?
CSG Renovation is qualified to do work in condos, commercials, and legal basements in Toronto and GTA. We understand the unique challenges and requirements that come with renovating a condo, and we have the skills and experience to ensure your project is completed successfully.
CSG Renovation was established more than 10 years ago to help residents of Toronto and all the Greater Toronto Area carry out all kinds of renovation work. With our years of experience, we have developed a deep understanding of the unique needs and challenges of the local market.
In summary, CSG Renovation is the perfect choice for your condo renovation project in Toronto. We have the expertise, experience, and commitment to quality service to ensure that your project is a success. Contact us today to learn more about our services and how we can help you transform your condo into the space of your dreams.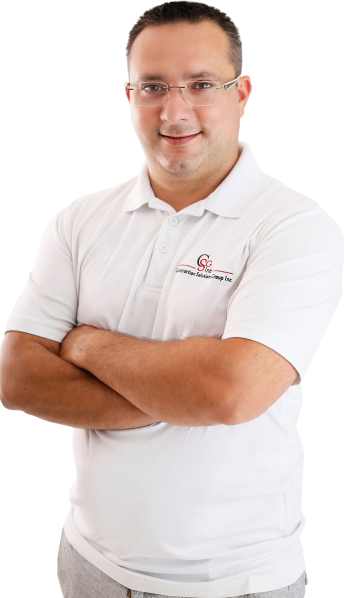 Your Dream Space, Right on Schedule!
Zeev, Founder
Get Free Estimate
and get amazing renovation with remarkable speed!