Condo Storage Solutions
A small apartment is a constant search for new storage options and an eternal choice between beautiful and functional. However, the aerobatics of the organization of the space of a condo is to create the most convenient and practical interior, to contain all necessary things on a minuscule area, and not to clutter it with unnecessary pieces of furniture. In our struggle for precious meters, or even centimeters of useful space, original solutions and ideas of designers, who know a lot about functional furniture, come to the aid. More ideas for maximising space in the flat.
Built-in and Hidden Storage Systems
Small condo have every centimeter of useful space on their account, so it is so necessary to place the storage systems competently. In a small area it is not necessary to make open shelves and put massive, free-standing cabinets: if possible, all the storage space should be built-in or hidden.
A good solution is glossy, mirror doors that reflect light and visually increase the space of a small room. In addition, they will make the interior lighter, which is also important for rooms of modest size. As for the equipment of the built-in closet, it is necessary to think over the storage system: various bars, hangers and shelves that can be lowered, will greatly facilitate access to them. And also built-in cabinets are convenient in that they allow you to use the maximum all the space from floor to ceiling.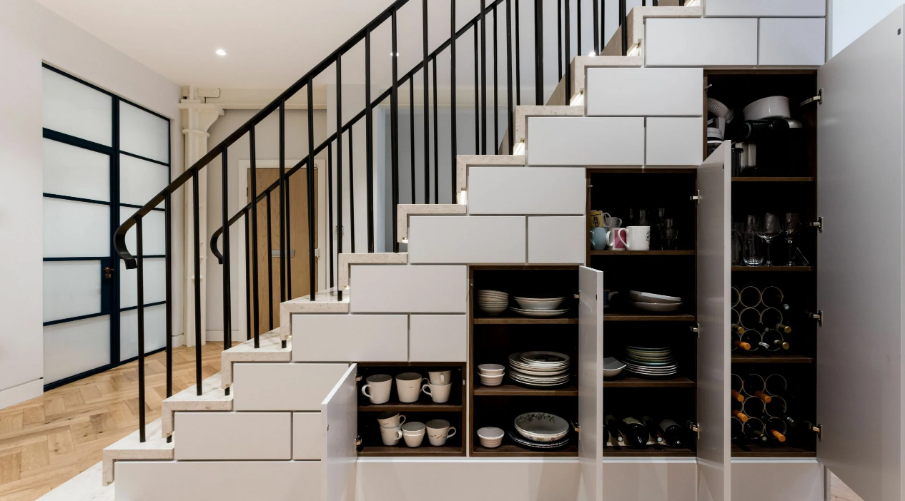 Furniture-transformer
A great idea for a condo renovations is a modern and comfortable furniture-transformer. It is compact, functional, and saves your precious square meters. There are many varieties of such furniture, and the most popular of them is the bed, which can be put away in a closet.
This solution allows you to avoid many problems. For example, thanks to the furniture-transformer, you can place in the living room-bedroom not just a folding sofa, but a full bed. During the day it is easy to put it into the closet, freeing up space in the room, or it turns into a cozy sofa.
Maximum Use of Space in the Kitchen
Sick question of storage of kitchen equipment in the condo will help solve the closet penal. In it you can fold large dishes and rarely used household appliances. Upper cabinets height under the ceiling will allow you to guess additional useful space. In addition, storage in the kitchen should be organized – think out your place for each item in advance.
Use Hinged Modules and Shelves
If all available space is already occupied by furniture, it's time to go higher. The furniture industry offers many collections of comfortable furniture designed for wall mounting. As a rule, these are shallow lightweight structures that are suitable for books, accessories and small items. Place the shelves and closed modules in one line or compose them. So you can get not only an additional storage system, but also a decorative element.
Storage Systems in Bathrooms
Use even seemingly small space in the bathroom as storage areas. For example, install a sliding or swinging screen under the bathroom and hide all the necessary chemicals or small cleaning supplies behind it. Install shelves and cabinets in the niches of sanitary boxes.
Stock up of Boxes and Containers
To make the most useful use of space in the cabinet, shelving or shelves, provide boxes, containers and caskets of different sizes and shapes. Even on a small shelf can fit several times more items, if you arrange them into containers and install them one on top of another. In a really small apartment even free centimeters play a role.
Divide Rooms into Zones
Sometimes it is necessary to zonate the space in a condo and divide it into functional blocks. Instead of walls and partitions use open shelves to the ceiling or building structures with niches and shelves. Thanks to this it will be possible to combine the pleasant with the useful, and use a minimum of space to accommodate a maximum of things.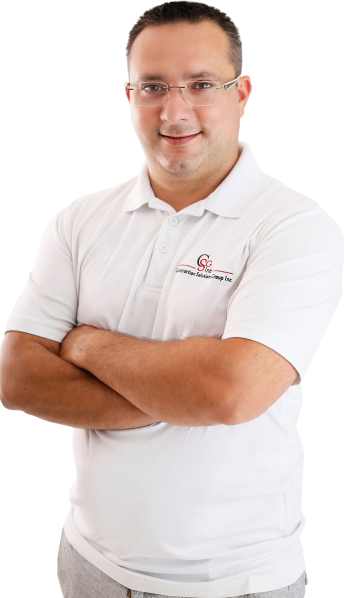 Your Dream Space, Right on Schedule!
Zeev, Founder
Get Free Estimate
and get amazing renovation with remarkable speed!