Kitchen Renovation Trends of 2023
The main global trend in modern design is the absence of boundaries. This applies not only to fashion and style, but also to interior design. Do you like Provence? Let the apartment reflect your love of rustic motifs. Minimalism? Try a play of textures and shades. Monochrome? And that's great, your house is your rules. Nevertheless, there are a number of trends that are at the peak of popularity today. They will not go out of fashion this year or next year, and will be relevant even in a couple of years. Let's take a closer look at each aspect of kitchen design.
Kitchen Zone Combination
Take a closer look at the condo ideas for design of modern apartments. More and more often, designers, and owners themselves are opting for open spaces – combining the kitchen with the living room and dining room. In terms of functionality, this is justified: we spend more time in these rooms, so why not expand the design possibilities, using the entire area, without unnecessary walls and partitions.
Filling the space depends on the available space. Kitchen design with an island is one of the key trends. This element becomes the centerpiece of the room. Both in terms of design and functionality. Bright island transforms into a bar counter, a table, it has additional storage space. In a private home you can implement and more daring ideas, for example, to embed a stove or even an oven. In a room with a smaller area, the central element is a bar counter, separating the cooking zone and the living room. Or a dining group. Both can become accents in the decoration.
Caring for Nature
The trend toward sustainability implies:
doing away with plastic or buying furniture only from recycled and recyclable materials;
the use of smart and energy-saving appliances and multifunctional gadgets;
conscious and rational consumption: only the bare essentials and no unnecessary things;
sorting waste: buy a trashcan with several compartments and take the first step toward preventing pollution. Most city neighborhoods already have separate bins for plastic products.
Living plants in great numbers have been a trend for more than one season. In order to harmoniously integrate houseplants into the interior of the kitchen 2023, stores offer special racks, casseroles, tiered floor stands. For the most sophisticated are offered mini greenhouses, in which you can grow edible greens. If the kitchen has an exit to the insulated loggia, you can implement the idea of home vegetable garden, and mini-gardens on windowsills will delight with fresh crops even in winter.
Natural Materials
It's no secret that plastic and deliberately artificial materials have retreated into the background today. Natural and futuristic textures are trending.
Wood
Wood can be used not only as a material for the set, but also as individual elements – an island, a dining group, perhaps even part of the chairs in the group. The wooden panels look especially effective as an accent in the decoration. Wood retains its natural texture, and there is practically no staining – this is important. A rich dark walnut or light pine – choose based on the overall scheme. This texture will soften even the coldest design.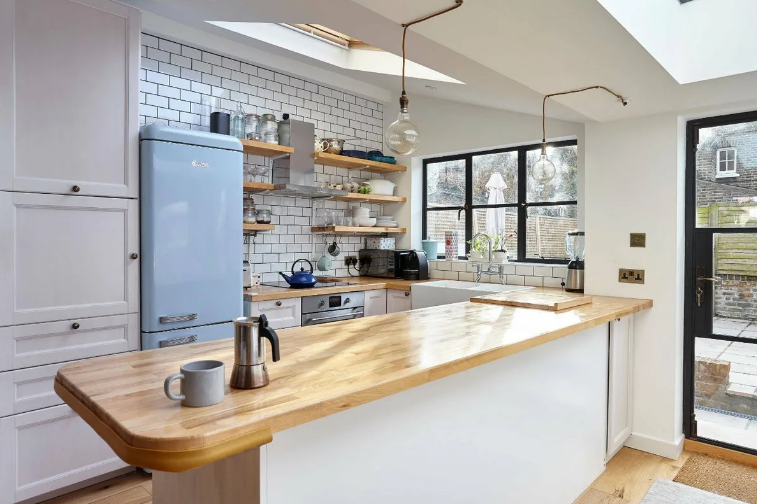 Metal
Another texture that is becoming more and more in demand. It's not just about individual accessories like lamps and handles, but about large surfaces. As an accent, you can consider a kitchen island covered with a matte metal, an apron of metal mosaic or whole panels. Such material will not be appreciated by everyone, it will suit a modern interior, minimalism or high-tech.
Stone or Marble
Almost all variants of stone finishing are actual: onyx, marble and granite. But these should be high-quality materials that can replace the standard. Stone is used as an accent in the design of the apron or countertop. Large slabs of stone look spectacular – for example, in the same island or bar counter. In this case it is not necessary to be limited to the natural color scheme. Today designers are experimenting with brighter materials in blue and green tones, with streaks of silver and gold.
Color Solutions
The trend for eco and the desire to be closer to nature has not escaped the interiors. Calm palette of natural shades: gray, sandy, gray-brown, yellow-brown of different intensity will be the basis for kitchen renovation design. In addition to the above colors will retain their relevance trends last year – dusty pink, mint, turquoise, green in its complex shades, gray-blue, dirty yellow, berry shades. To effectively highlight the bright fronts in the interior, decorate the walls in pastel, pale colors.
Work with bright colors in the interior should be careful. In order not to overdo it, adhere to the following rules:
use no more than two colors in the design of facades;
highlight the color not of the entire set, but its individual elements – the island, upper cabinets, separate units and sections;
if your kitchen is small, use color to highlight only the upper or lower rows of the set, or only the open shelves.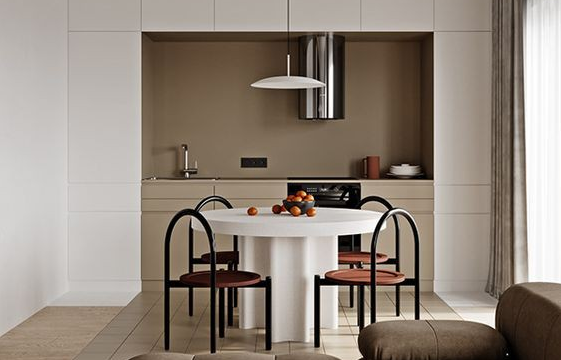 Furniture and Cookware Trends in 2023
Rustic motifs are increasingly appearing among the trendy kitchen design trends in 2023. This once again confirms the fact that modern man is tired of vanity and wants to be closer to nature. Armchairs and chairs made of rattan and bamboo can look harmoniously not only on the summer veranda or in the garden, but also in the interior of the city apartment. In addition to chairs, in fashion here are such low poufs-weave, which can be used as a décor.
Cotton and linen in the most natural shades with a slight crumple will give the interior lightness and naturalness. Linen curtains are especially appropriate in the kitchen design, there is an undoubted advantage of this fabric – it even burns beautifully, and, therefore, over time, the curtains will not lose their attractive appearance.
Handmade ceramics are a fashion trend in 2023 more adapted to modern décor, allowing you to purchase a custom piece to your liking. Consider maple leaf-shaped plates or tureens that resemble a coconut kernel. Such items can be used for their intended purpose, or they can take their place of honor on a shelf or in a cupboard as decorative items.
Conclusion
Kitchen design in 2021 will gravitate even more towards ecology, tranquility, harmony with nature. And the reason for this is not only the rapid pace of life in the metropolis, but also the desire of man to return to the origins of his essence and find inner balance, which is especially important in the conditions of the global pandemic.
To express yourself in the space of your home, turn to CSG Renovation. We are respectful and attentive to the wishes of our clients and implement even complex solutions in condominium renovations.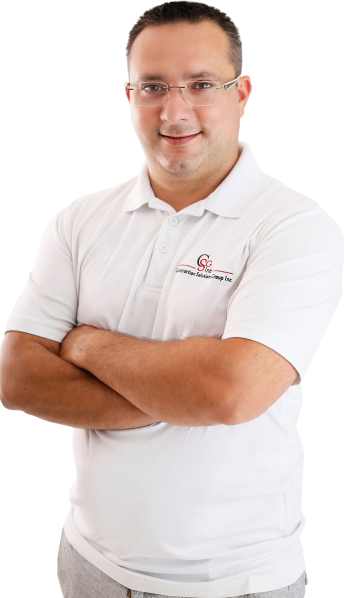 Your Dream Space, Right on Schedule!
Zeev, Founder
Get Free Estimate
and get amazing renovation with remarkable speed!