Small Finished Basement Ideas
Lots of basements are usually very compact. However, that shouldn't limit how you use it nor should it stop you from playing around with it, maximizing space. When you improve your basement, it significantly adds to your home's value.
Looking for ways to make the most of your small finished basement? Keep reading for some pure inspiration. We have put together a couple of top small finished room ideas that you can implement, regardless of large square footage or the layout of your home, to help improve its functionality and turn your space into living masterpiece.
Add the Right Lighting in Modern Basement
There's a high likelihood that even basements with doors and windows are not very well-lit. The quickest way to fix this is to add artificial lighting.
An important factor to consider when selecting the lighting solution is the purpose for which you want to use the basement.
The right lighting adds functionality and serves as a focal point and accent decor, but also helps create a cozy atmosphere that you want to stay in.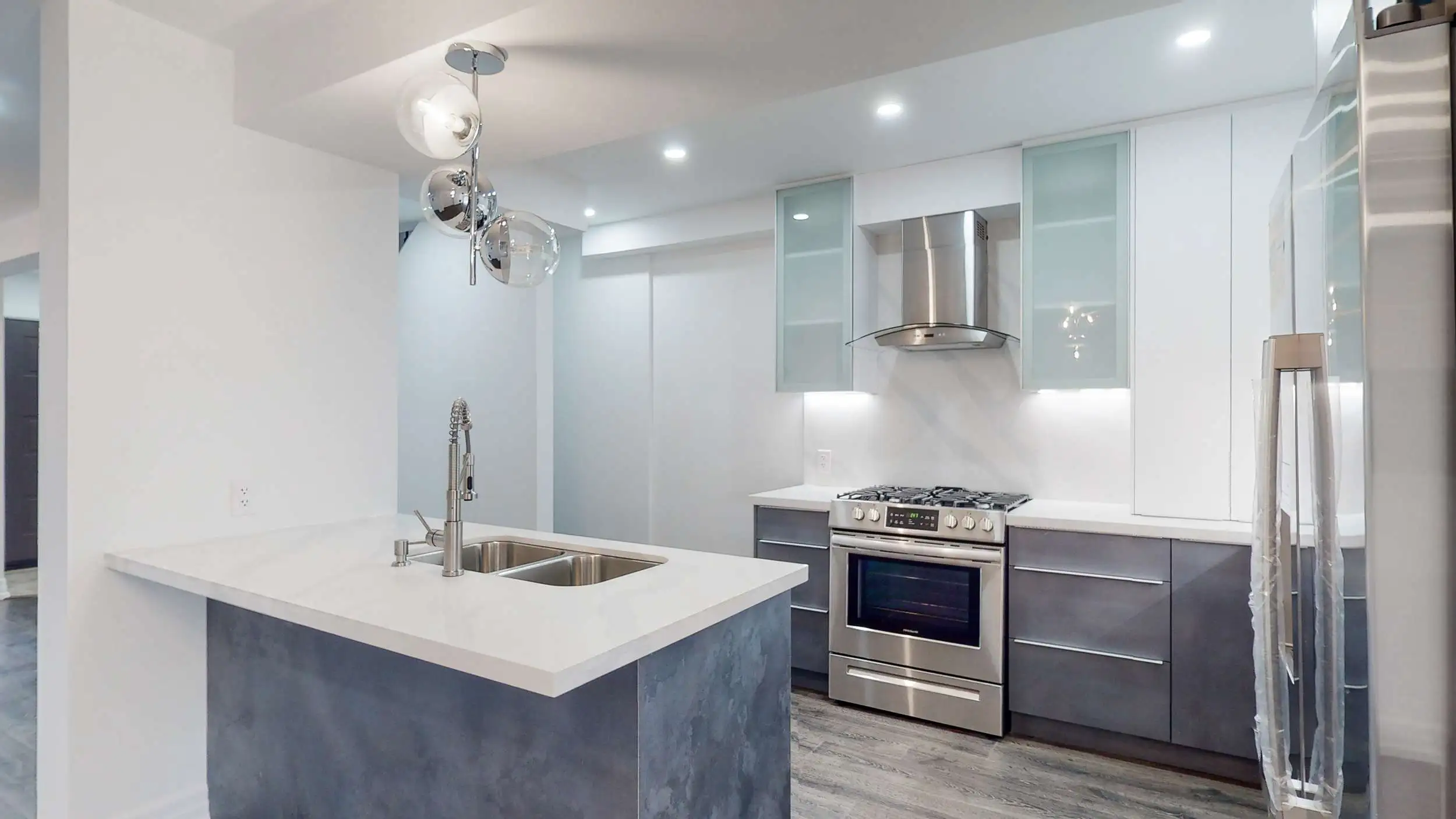 To do this, first assess your needs. If you have the resources for it, consult a lighting designer. He/she will guide you on how to adequately illuminate your basement and use indirect light to highlight elements of your choice and set the mood of the interior design space.
Select Furniture Carefully For Small Basements
Since most basements come in unconventional shapes, choose furniture that can easily fit in such layouts. Your best bet would be modular furniture, such as sectionals, comprising separate pieces that offer numerous assembling options and multi-functionality.
This kind of versatility allows you to rearrange the furniture while maintaining the primary function.
So that you don't regret your choice of furniture just after you've finished remodeling your basement, so ensure that the furniture you choose is comfortable. 
Other factors include style, safety, aesthetics, fabric type, and the right pillows for added comfort. For durability purposes, the fabric you choose should be tough and moisture-resistant.
Do not worry so much about the size of the furniture as long as you still have room to move around. However, you should ensure that the space doesn't feel crowded.
Add Height to the Basement
The good news is that you don't need to remodel your basement studio or remove the low ceiling when you need to add a specter of height to the basement space. Some of the small basement ideas you can implement to add dimension is by trying any of the following tricks:
Use the same color that is on the walls to paint the ceilings too.
Working with low-profile furniture pieces that emphasize the distance to the ceiling.
Avoiding fans and dramatic overhead light fixtures.
Using floor-to-ceiling drapes on the windows.
Working with vertical patterns, i.e., stripes on wallpapers.
Ensuring that the entrances are raised above the average height or regular doors.
Select Bright Colors
The color you choose can make or break your decorating intentions, and your basement walls present you with the perfect canvas to experiment while having a little fun.
Light, warm, creamy colors help brighten spaces without a lot of natural lighting and make them appear larger.
They also create a warm and inviting feel that contributes to the overall happy mood of the room occupants.
While white is the most obvious color choice, darkish colors can also bring out just the right contrast if used correctly. Use these in combination to break boring and monochromatic basement walls.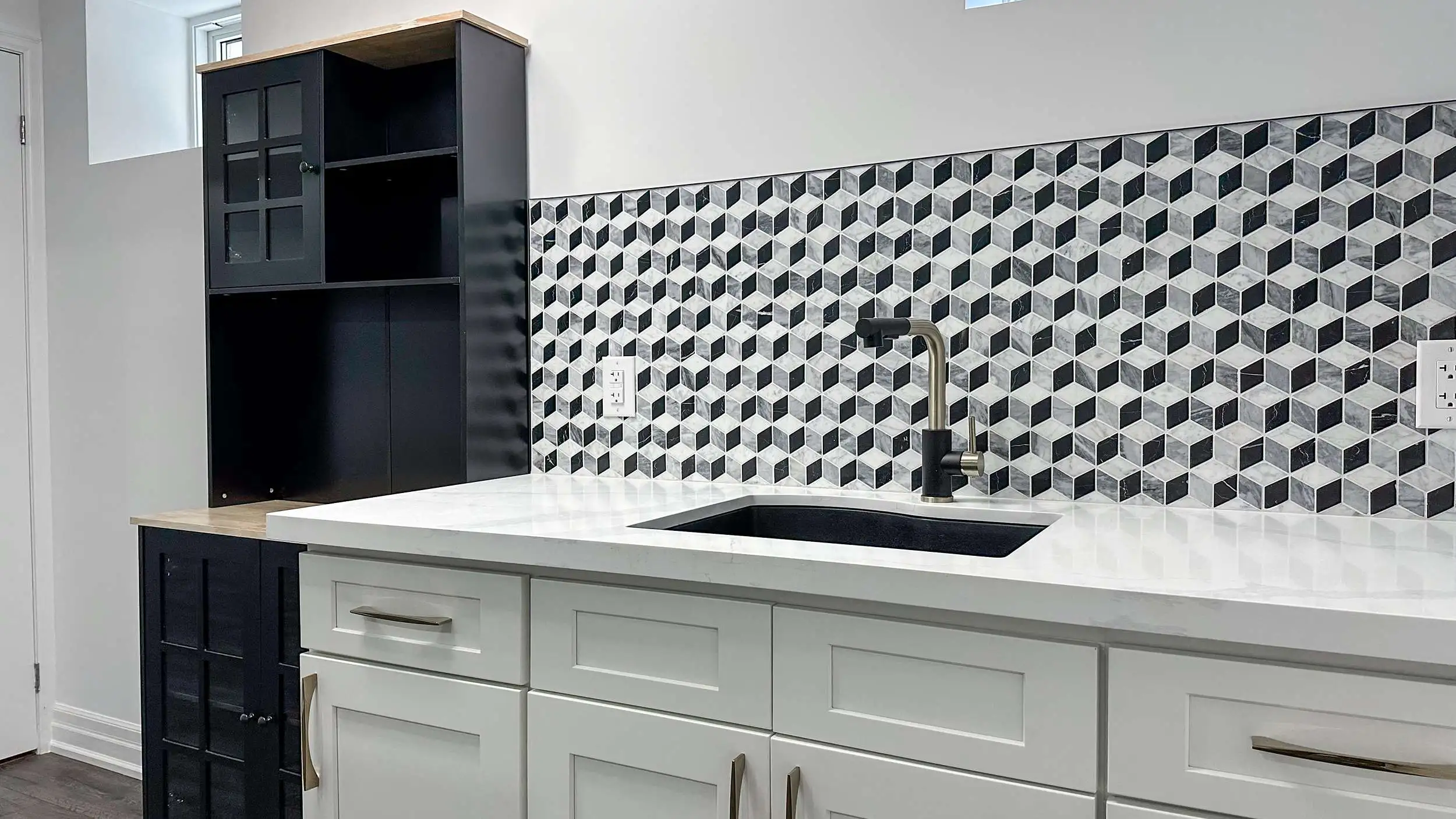 Cozy Basement Design an Open Floor Plan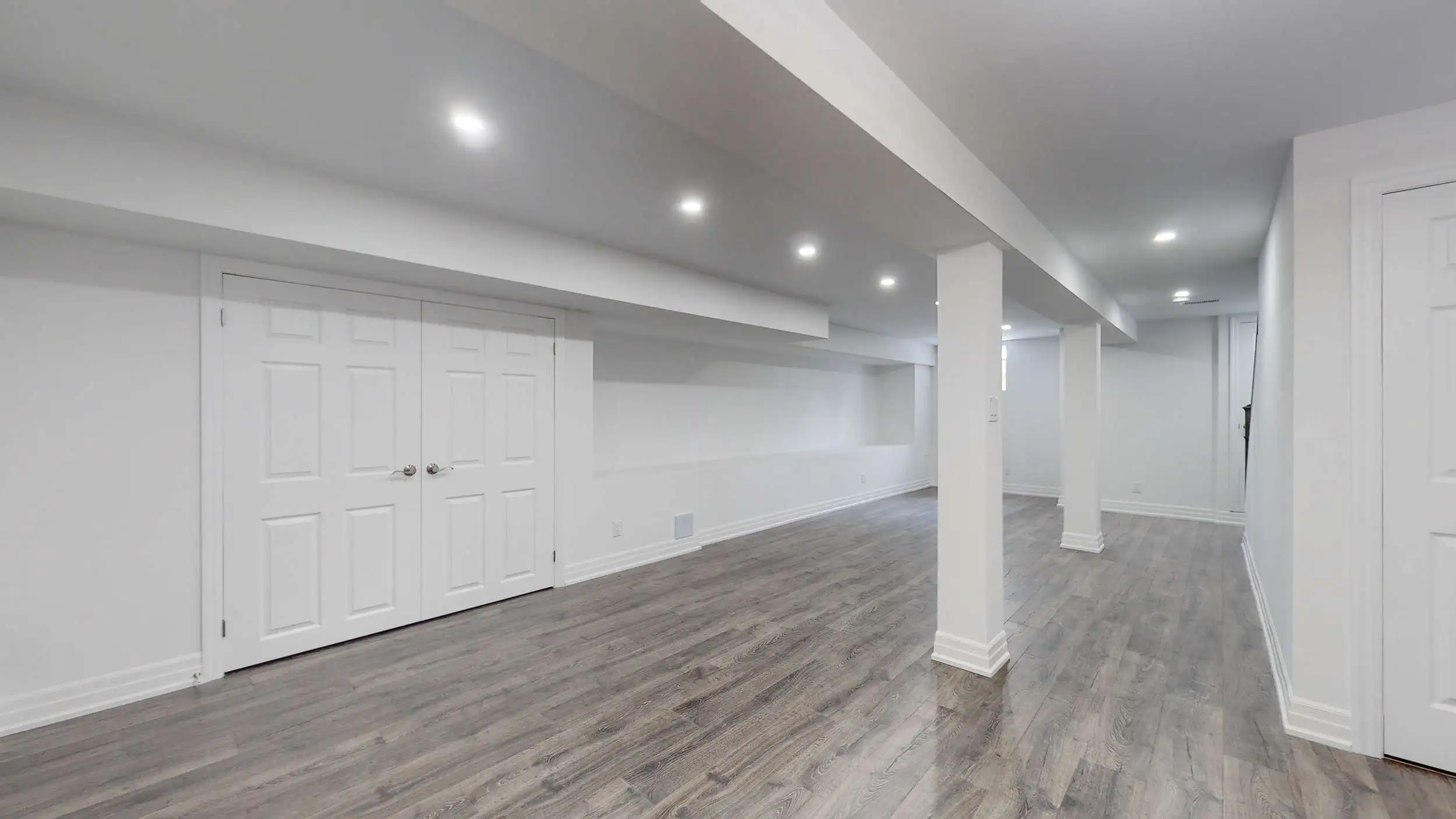 Since most basements usually have limited small space, the idea is to keep them feeling open, and therefore larger without built-in from scratch.
If you must have any form of partition, use sliding doors as opposed to doors that open forward or inwards.
These will not only add a touch of luxury to the space but also require minimal fixtures, hence granting you an unobstructed working area.
Add Mirrors and Sliding Doors to Living Space
Incorporating mirrors into spaces when decorating does magic – it's a tried and tested way of adding grandeur and visually stretching the space, even if you only have a single basement window.
This hack is beneficial both to basements with and without windows. Due to the reflection of natural or artificial light, the room as a whole becomes brighter.
Install a mirror on a cabinet or make an accent wall or mirror panel. Such a gallery wall carries not only an aesthetic component, but also a practical one.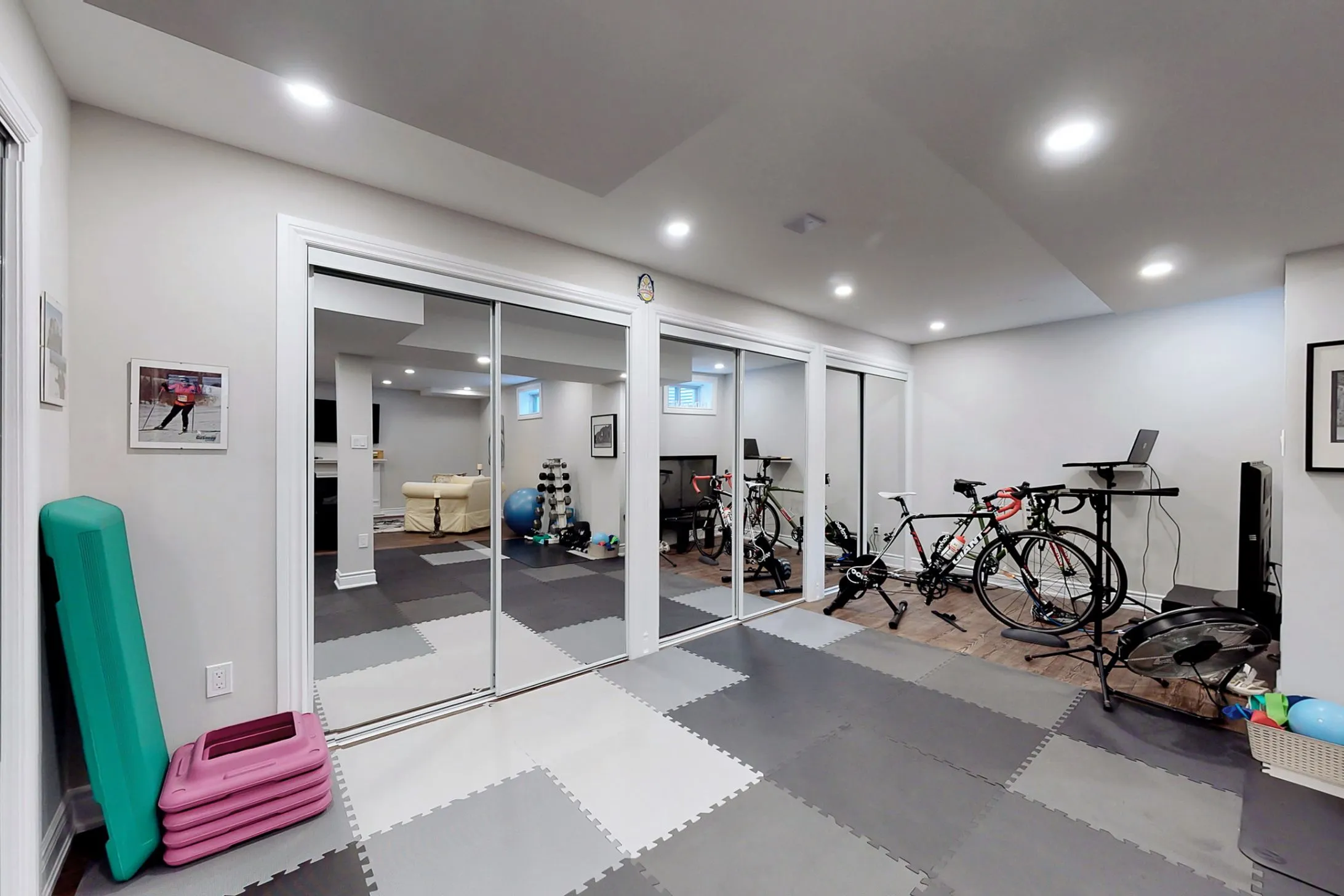 Designs with sliding doors and mirrors will be useful if you are planning to create a home gym in the basement or place extra storage space.
Add Custom Storage to the Finished Basement
Most Toronto homeowners seem to use a small basement for storage space-only purposes, but this needn't be the case. Unfinished basements are no longer the place where all your unused junk is left to gather dust over the year. They can be transformed into valuable basement living areas.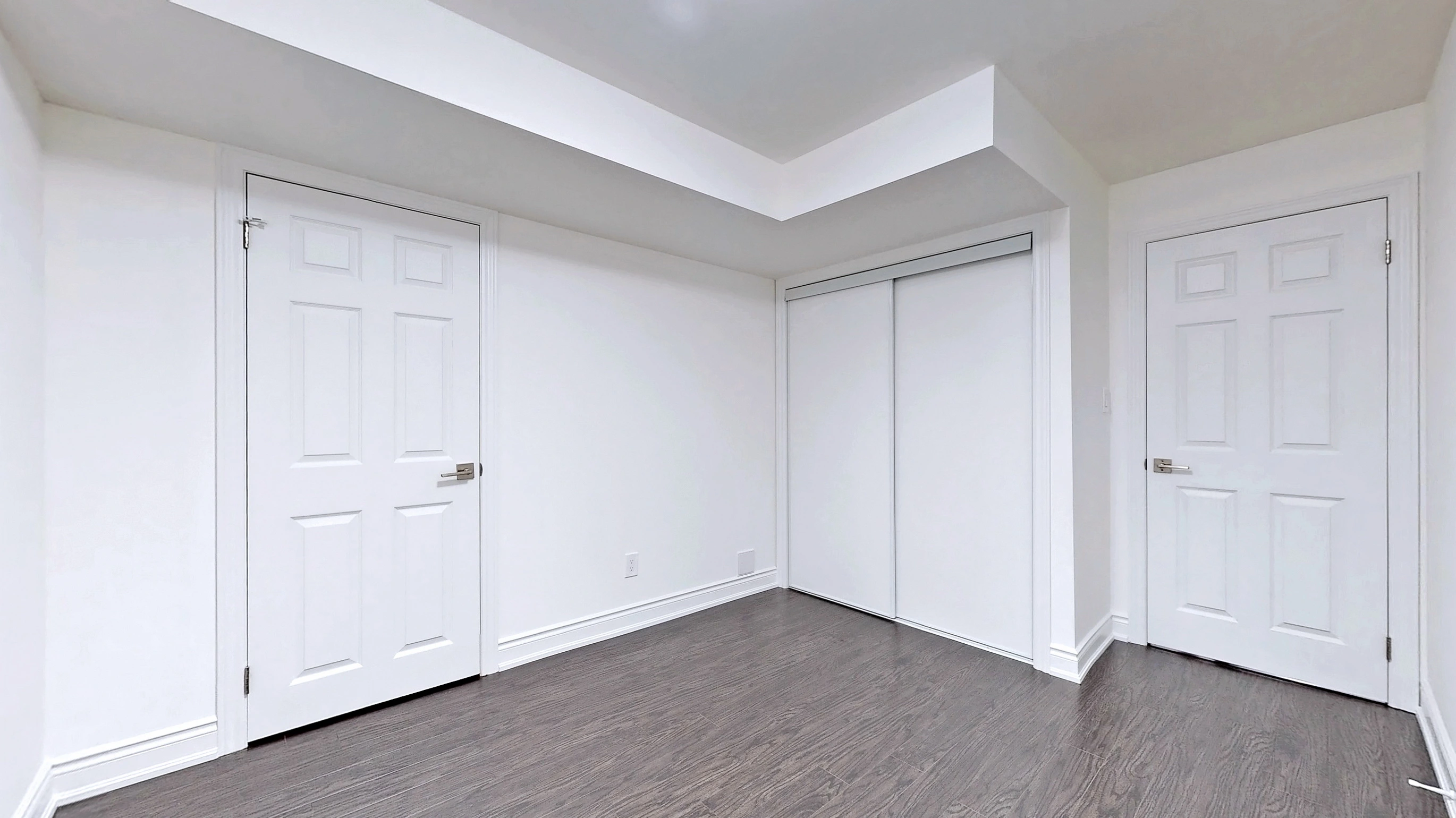 The secret is to ensure that you have designated storage areas to avoid having things cramped together. This will cause the place to look cluttered.
Put up custom shelves on the walls or underneath the staircase to ensure that all spaces in the basement are fully utilized.
All you need to factor in is the ease of accessibility to all items in your storage space.
Why is Turning to Remodel Professionals a Good Choice?
Executing basement improvement ideas might not be for everyone. This explains why most basement areas are left cluttered and most people wouldn't want to spend more than a minute in them. If you feel like digging into all the clutter that's already in your basement is too much work or that the space isn't large enough for any kind of basement remodeling, your best bet would be to work with a professional.
A competent basement remodeling expert can help you solve a million and one problems related to turning your basement into a family room and increasing the value of your home. Working with experts from companies like CSG Renovation is well worth the investment. They will surely turn your basement into the perfect place you always dreamed of and where you will spend more time, besides such changes will help increase the value of your home.
A basement is the perfect place to realize all your wildest ideas. By implementing the ideas suggested above, the professionals at CSG Renovation can help turn a compact basement into a study or home office, additional living space, a movie theater for watching movies, a playroom for the kids, an exercise room, a guest bedroom, or a laundry room.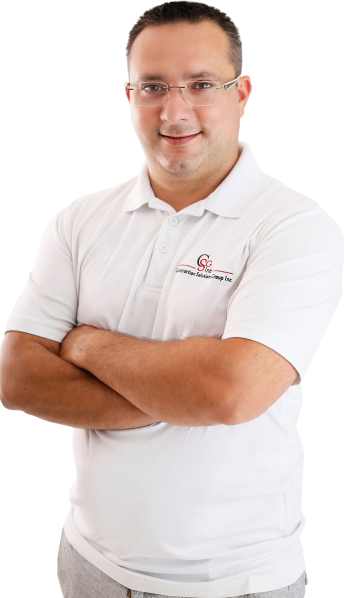 Your Dream Space, Right on Schedule!
Zeev, Founder
Get Free Estimate
and get amazing renovation with remarkable speed!